February 18, 2018
Products
Hot for 2018: the prettiest pearls
Girls absolutely need pearls in their life! We just adore the lustrous beauty of pearls and they're all set to be super hot for 2018. Pearl wedding jewellery and hair accessories can be timeless or right up to date but they're always sophisticated and utterly gorgeous. We've put together this little edit of our prettiest pearls so that you can start planning your wedding accessories right now.
Pearl wedding hair accessories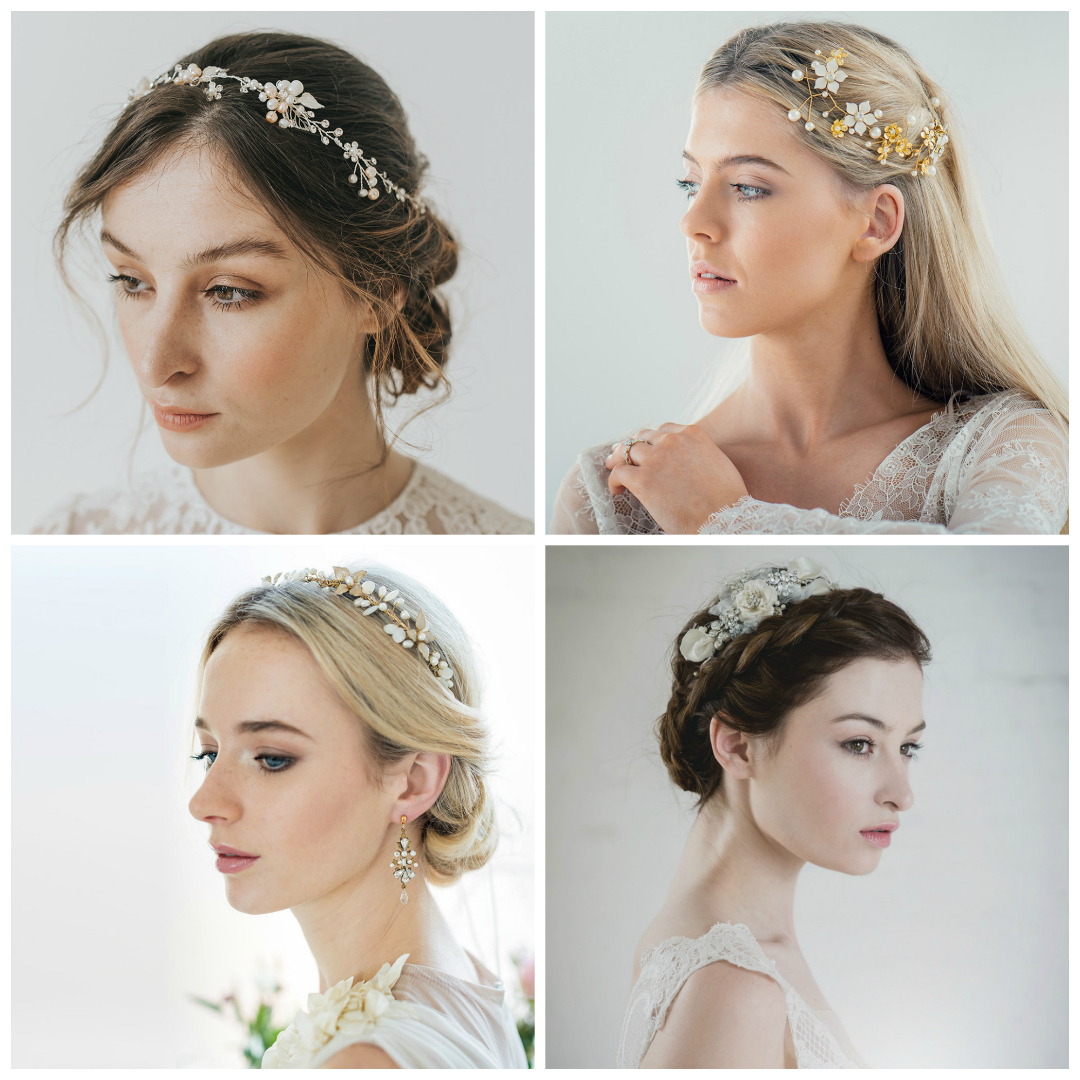 We simply can't get enough of wedding hair accessories featuring stunning pearls. Some of our favourite styles for 2018 use pearls to complement botanical styling cues where their soft shape and shades work perfectly. Pearls are so pretty on hair vinestoo – the organic, fluid shape of the vine is amazing with the natural look of the pearls.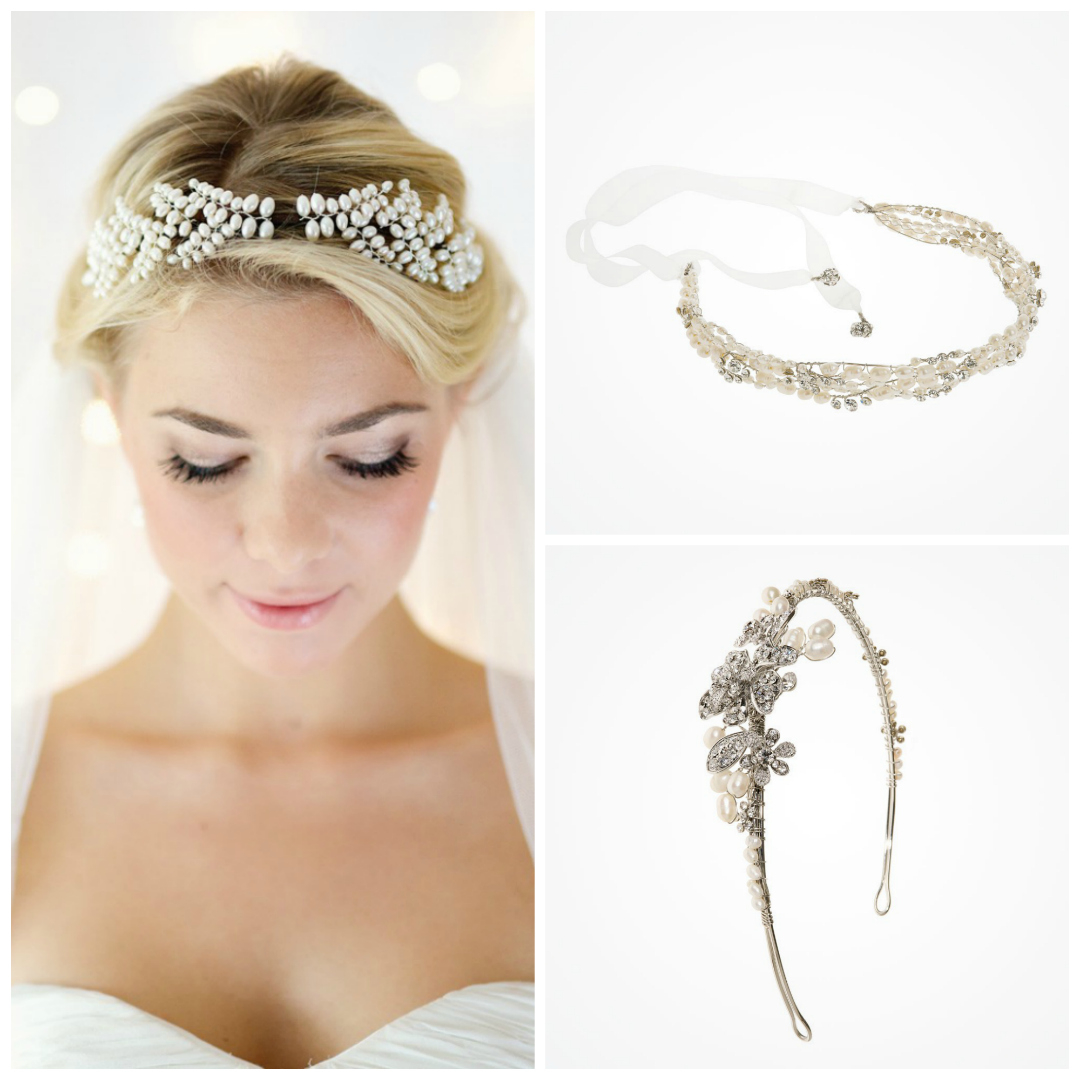 Pearls are also perfect on more traditional headdresses and headbands too and they're gorgeous enough to be the main embellishment in any design. We love seeing pearls of all shapes and sizes in designs too and this variation really adds interest to your wedding hair accessories. All that said, pearls also team well with sparkling designs too so you can choose exactly what proportion of pearls you prefer.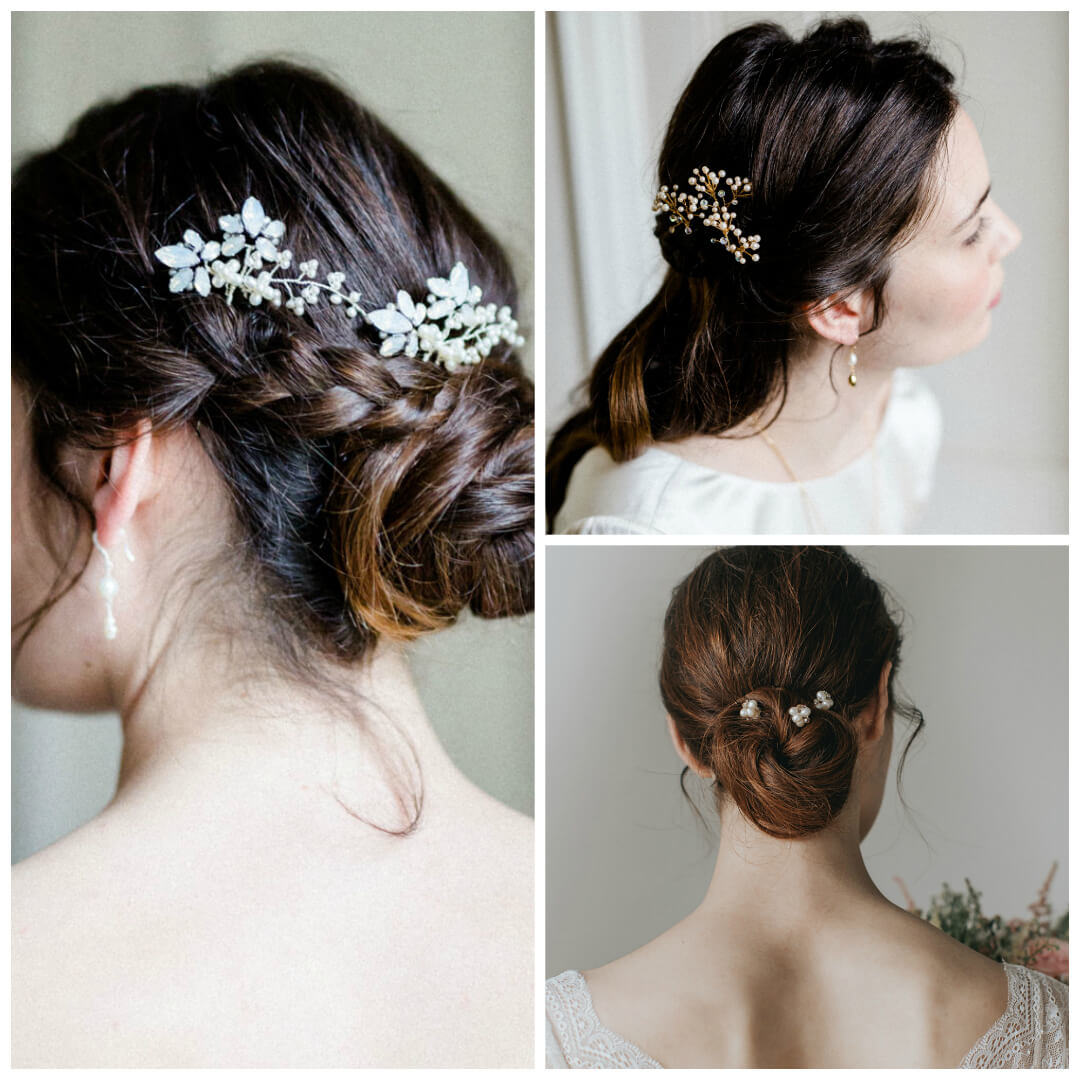 If a large headpiece doesn't appeal then pearls are absolutely perfect on wedding hair pins. Whether you choose an eye-catching design or a collection of simple, stunning pins, pearls work so well with all hair colours and metal types too.
Pearl wedding jewellery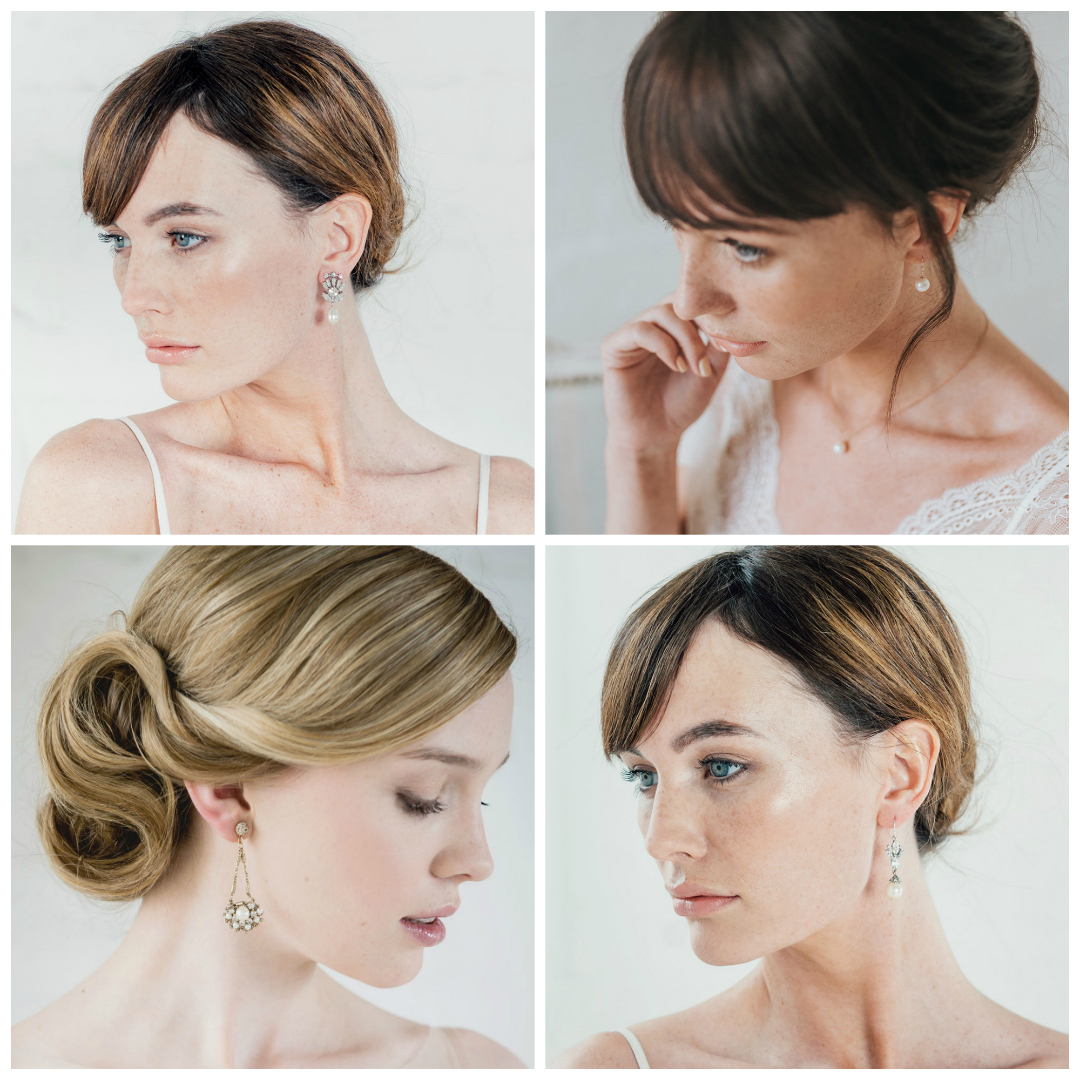 We truly believe that no jewellery collection can ever be complete without a selection of pearl earrings. Of course, the traditional pearl studs are ideal for everyday but for your wedding, you might like to choose something a little different. Drop earrings always look fabulous with a classic bridal updo and then your earrings can be as bold as you like.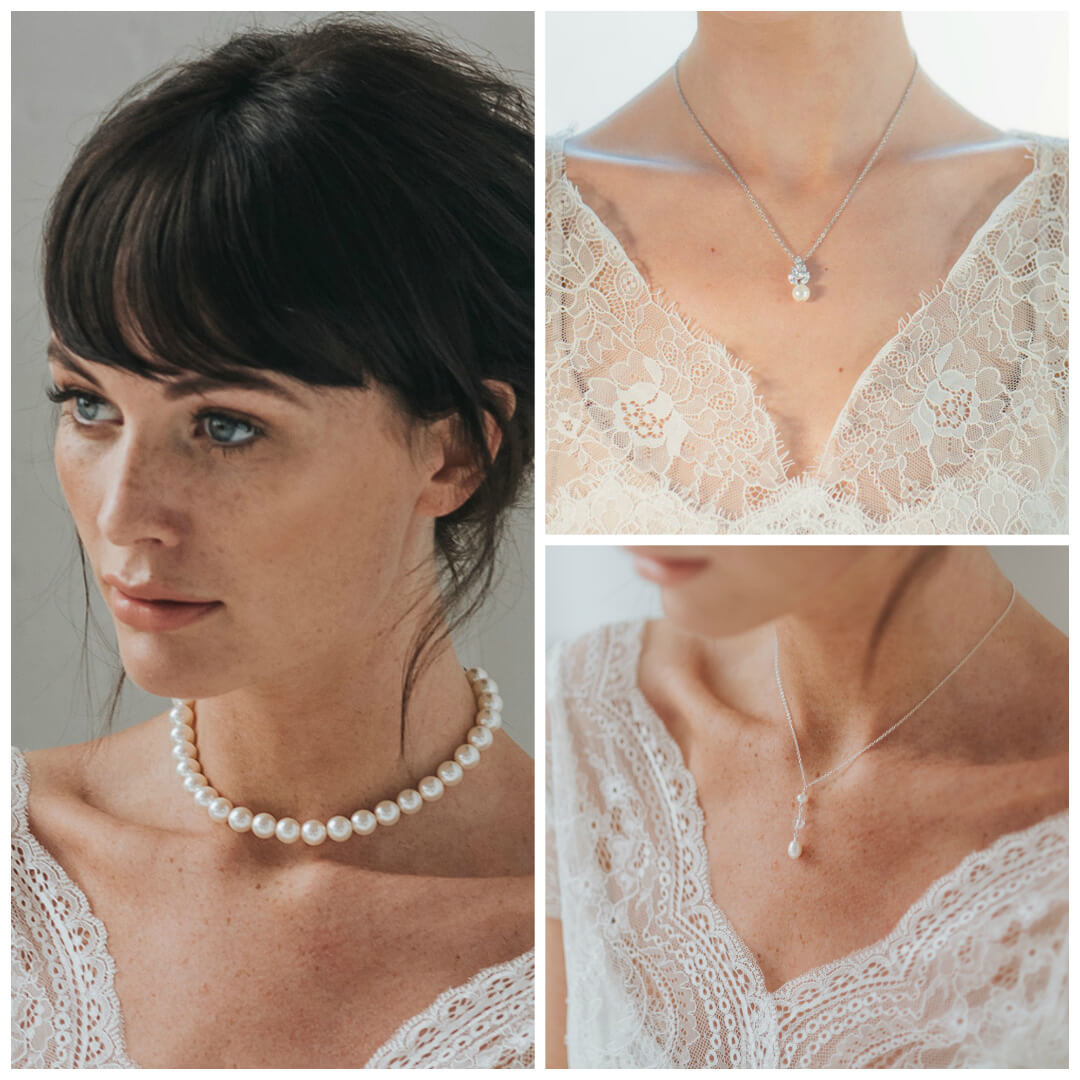 A wedding necklace can really bring your bridal look to life and, if you're feeling the love for pearls, you've got plenty of choice. A choker necklace puts a modern spin on the quintessential string of pearls and delicate pendant necklaces look their best with another 2018 trend – V-necked wedding dresses.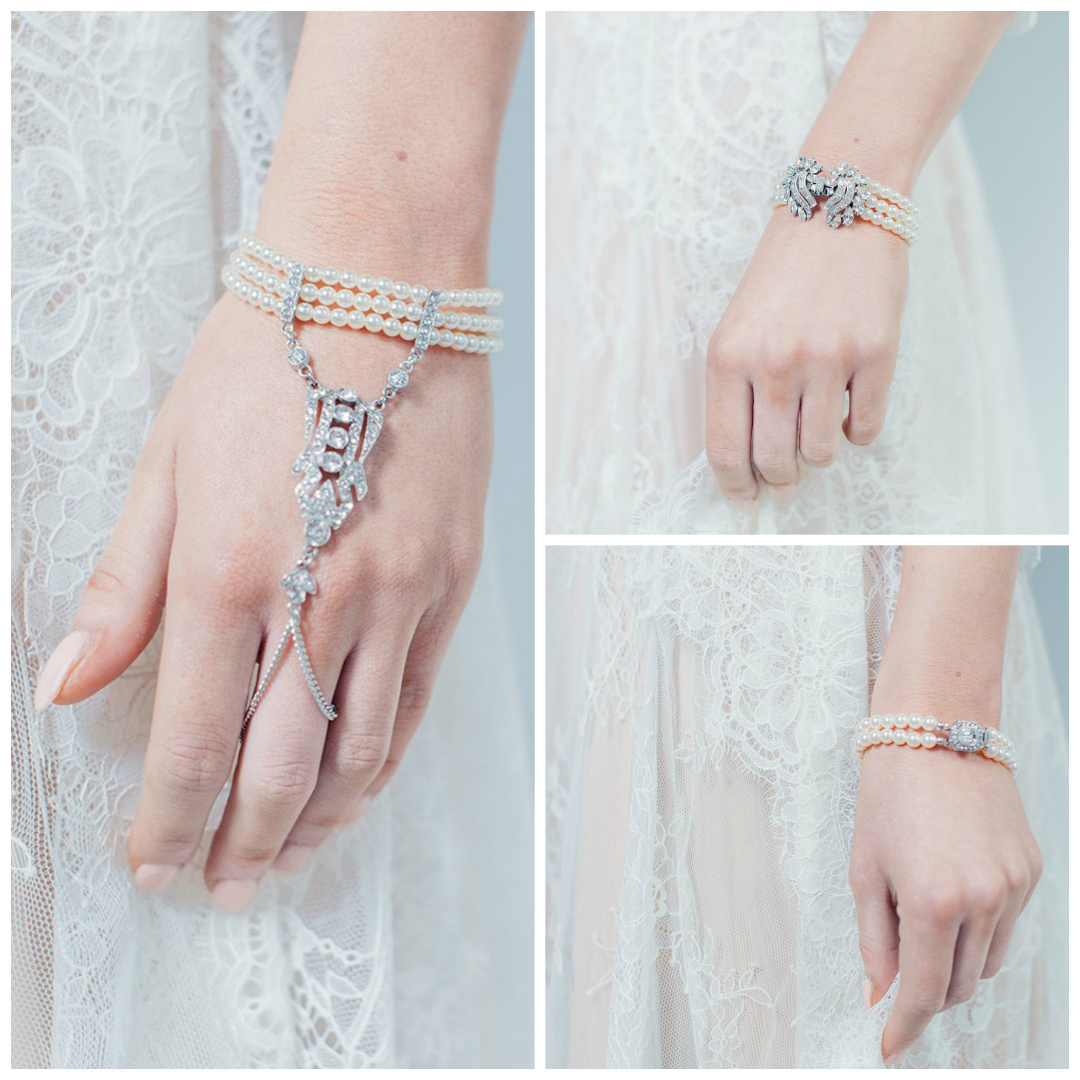 An adorable bracelet can be the final piece in your wedding day jewellery set. A pearl bracelet is a great choice, especially against a lace skirt, because the smooth pearls are less likely to catch against the material. Add a little bit of sparkle to your bracelet though for a wonderfully glamorous look.
Finishing touches with pretty pearls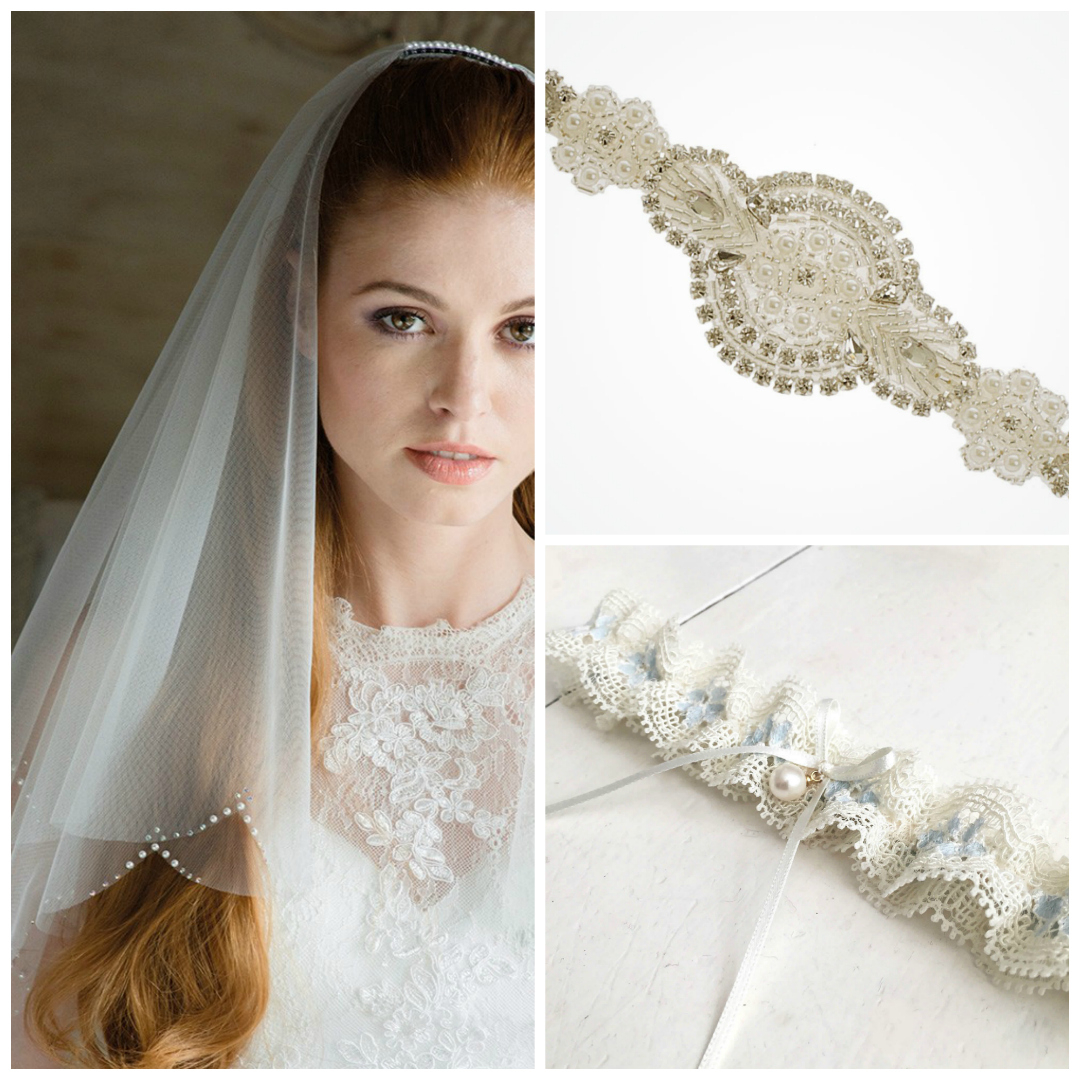 Pearls can be used in so many more ways on your wedding day too. Bridal veils are definitely back in a big way and a dreamy tulle veil edged with tiny pearls is just heaven. If you're looking to add a bridal belt to your dress then again, pearls are  the classic choice here. Finally – your garter. A little pearl embellishment here is definitely the most decadent choice.
If you'd like to bring the beauty of pretty pearls to your wedding day ensemble, we'd love to help. Just get in touch and we can help you choose the best pieces to suit your style.
Credits:
Image 1: top left Posy clustered pearl blossom and leaves silver hair vine by Lily Bella top right Brooke dainty hand-painted enamel flower crystal gold hair vine by Klaire Van Elton bottom left Haruko floral 24k gold headpiece by Stephanie Browne bottom right Autumn floral crystal, pearl and tulle bridal headband by Halo & Co
Image 2: left Laurel Grecian-inspired pearl headdress by Victoria Fergusson top right Annabelle pearl and crystal headpiece by Ivory & Co bottom right Clara pearl bridal headband by Ivory & Co
Image 3: left Fern opal crystal and pearl floral hair pin by Victoria Fergusson top right Seeds of love pearl hair pins by Victoria Fergusson bottom right Blossom pearl hair pins by Chez Bec
Image 4: top left Viva pearl drop earrings by Stephanie Browne top right Pearl elegance rose gold earrings by Chez Bec bottom left Crocheted chained pearl cluster earrings by St Erasmus bottom right Pearl and crystal linear drop earrings by Ben Amun
Image 5: left Harper pearl choker necklace by Chez Bec top right Bocheron pearl pendant necklace by Stephanie Browne bottom right Blossom pearl pendant necklace by Chez Bec
Image 6: left Bell crystal pearl hand bracelet by Ben-Amun top right Pearl bracelet with rounded crystal clusters by Ben-Amun bottom right Savannah vintage-inspired pearl bracelet by Katherine Swaine
Image 7: left Ziva tulle veil with pearls and diamantes by Rainbow Club top right Annabel pearly blossom bridal belt by Lily Bella bottom right Florence pearl drop lace garter by Ell and Cee