February 26, 2018
How to guides
February wedding dress of the month & how to accessorise
There's something so romantic about February so our wedding dress of the month is a dreamy delight of a gown by British designer Naomi Neoh. Delicate, beautiful and absolutely stunning, it's just perfect. But, what wedding accessories to wear with it? Well, we've chosen our favourite wedding hair accessories, wedding jewellery, shoes and more to show you how to complete your wedding day look.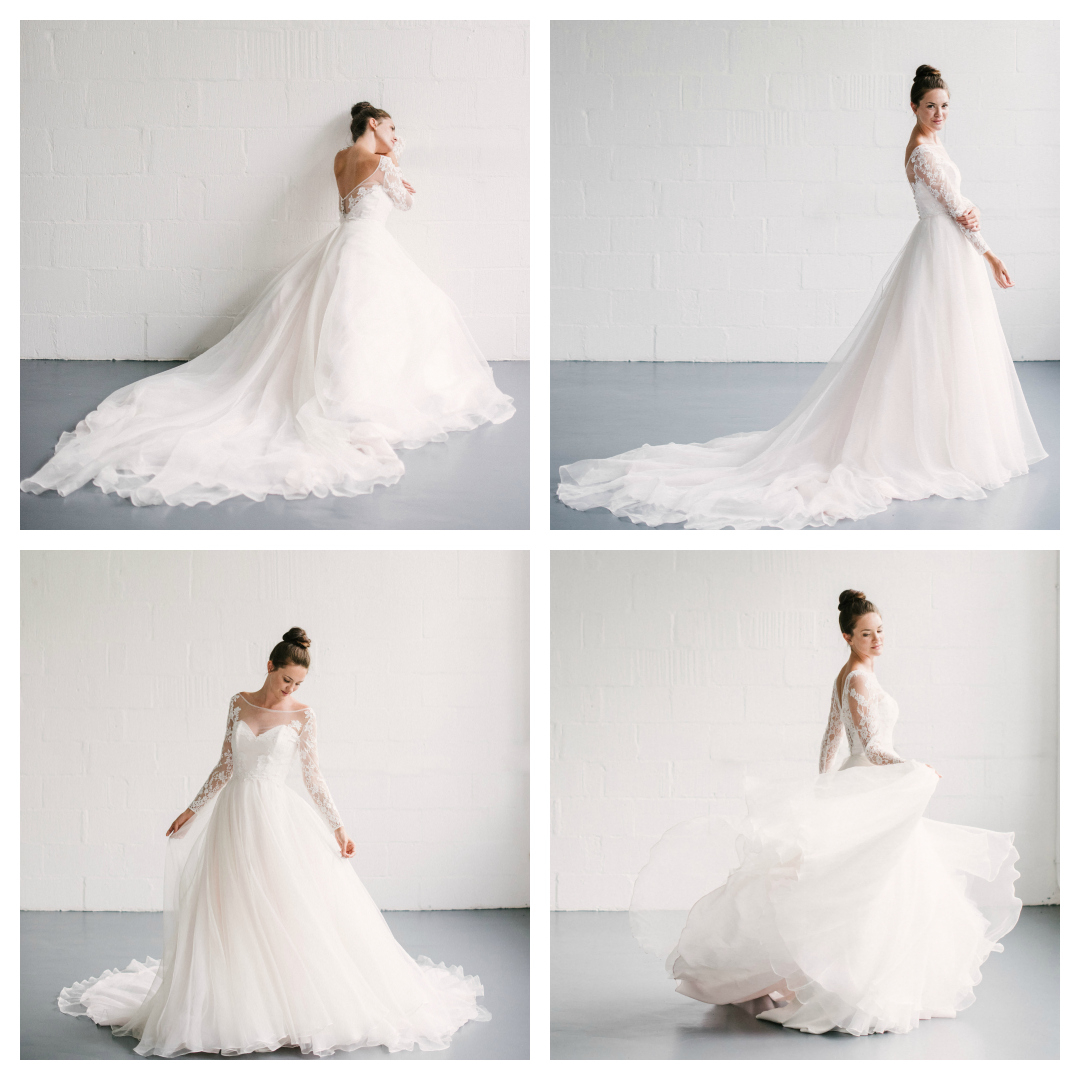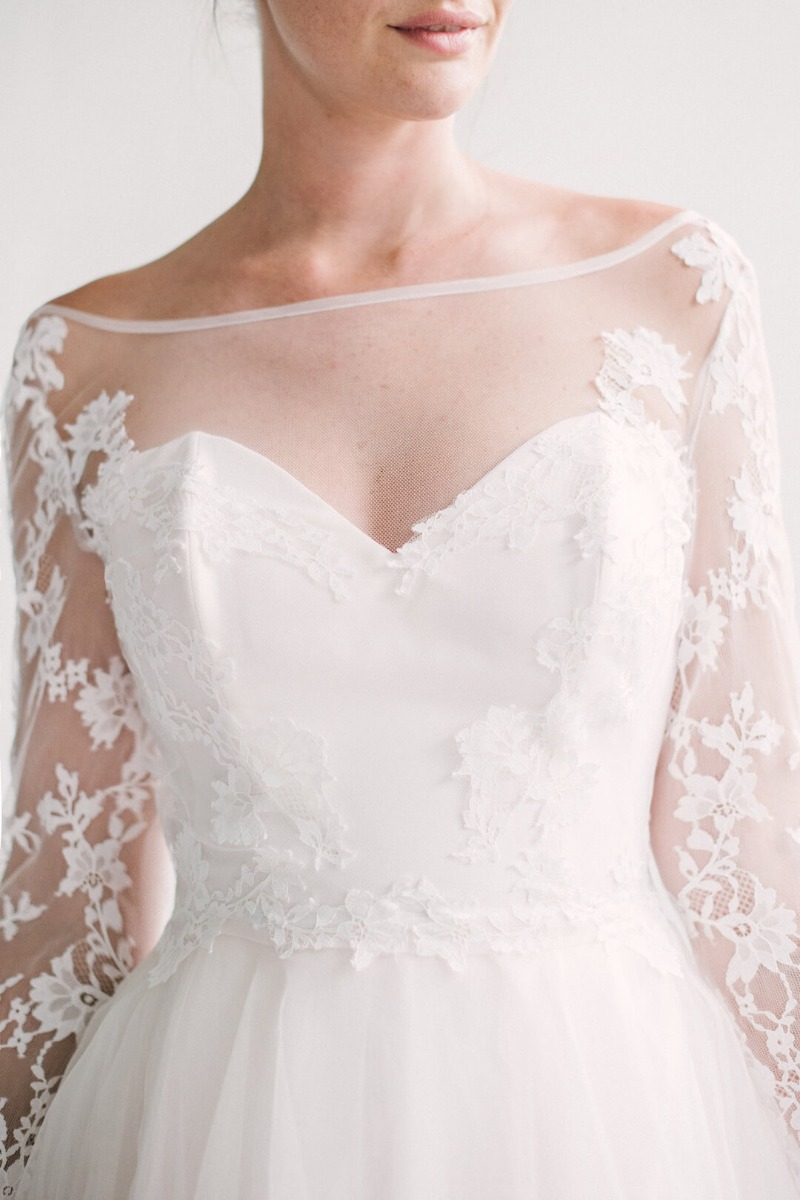 WEDDING HAIR ACCESSORIES
Let's start with your wedding hair accessories and we've taken our inspiration from the floral, botanical lace Naomi's used in this dress. It's a elegant and light fabric so your wedding hair accessories need to reflect this too.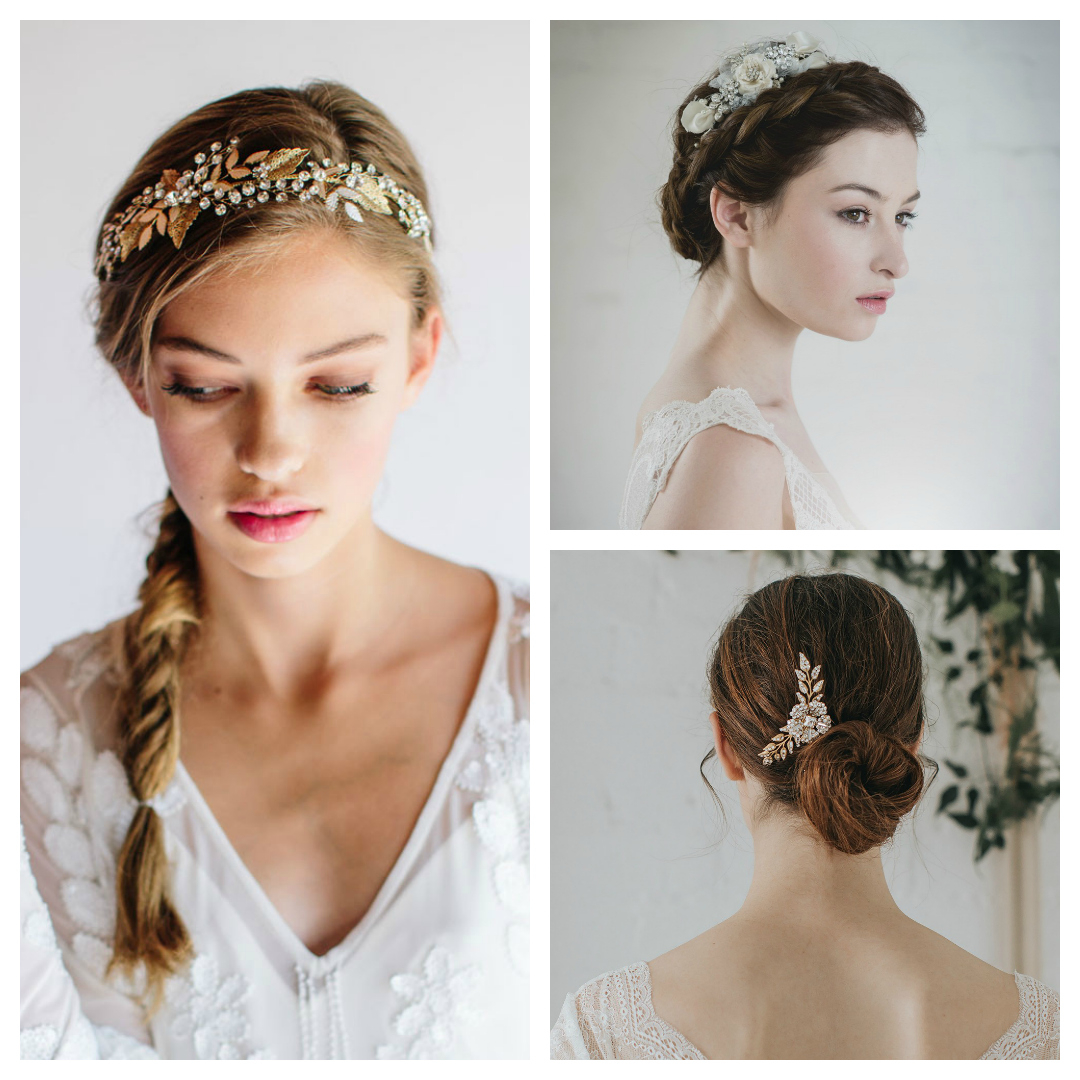 These sophisticated wedding headpieces all work with the floral theme of the dress and offer you various options depending on your hair colour and the hair style you'd like to go for on your wedding day. The Lavina crystal embellished flower and sprigs hair comb is the perfect accessory to a simple bun. We've also picked out the Autumn headband by Halo & Co because those fine tulles and silks so suit this gown.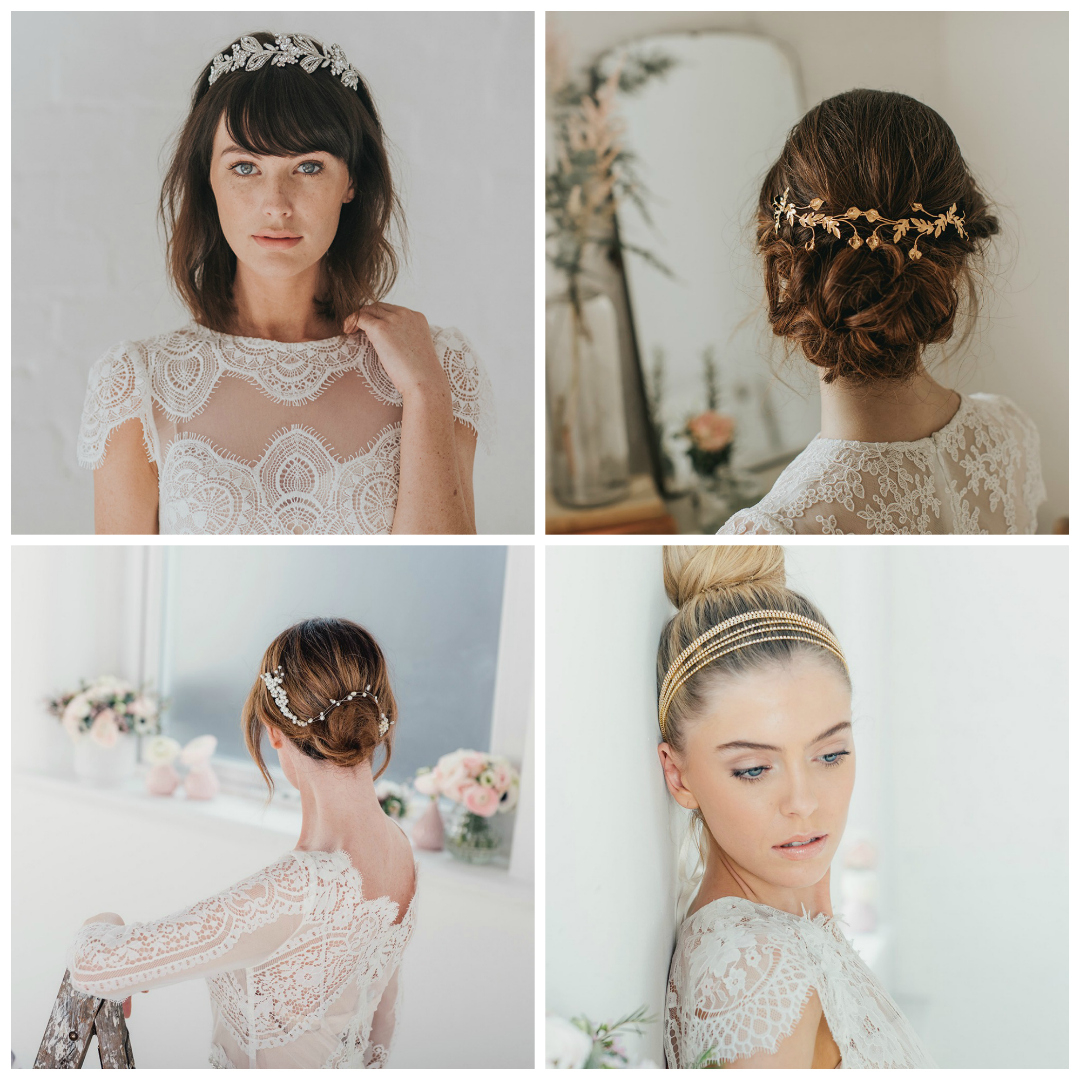 Hair vines would also work so well with this dress and an undone updo would be our style of choice here. Twisted through your hair and held at the back of your head, a vine will highlight the low back on this dress. For a slightly more traditional yet equally stylish look, a floral headpiece such as Rhapsody by Ivory & Co is just effortlessly beautiful. We also love the simple gilded perfection of the Sandrine diamante headpiece to counterbalance the flowing skirt.
WEDDING JEWELLERY
Your wedding jewellery absolutely gives you the opportunity to make your wedding dress your own. You can add sparkle, make a statement or just bring a subtle touch of glamour to your look.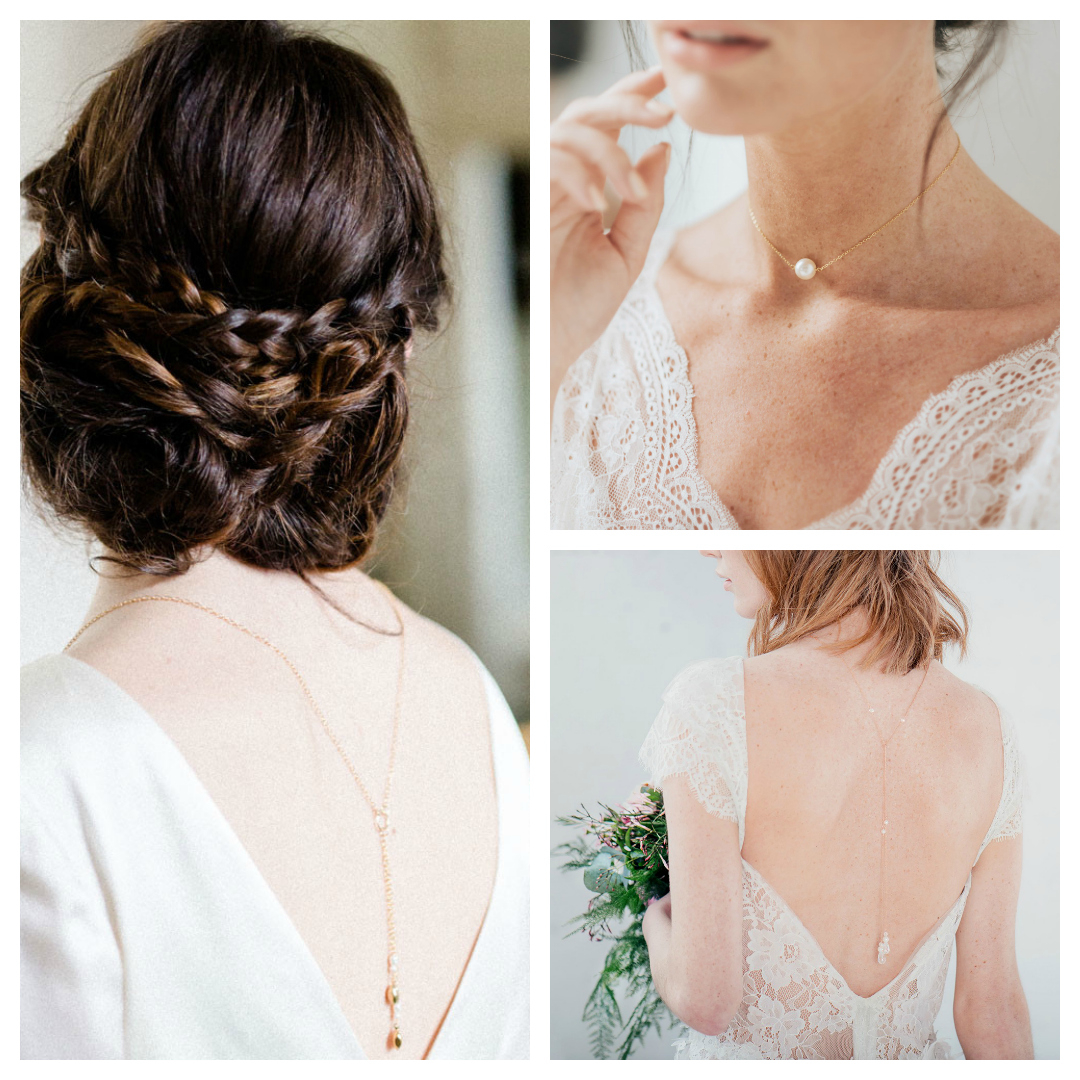 The high neckline on this gown combined with the delicate lace does mean that quite a few wedding necklaces might not be the best choice with this dress. You don't want your wedding jewellery to damage your wedding gown! However, a lightweight piece that sits high could work really well so we've picked out Luna, a fantastic single pearl choker necklace by Chez Bec. We also LOVE backdrop necklaces and these would be amazing with this gown, particularly when all eyes are on your back during your ceremony!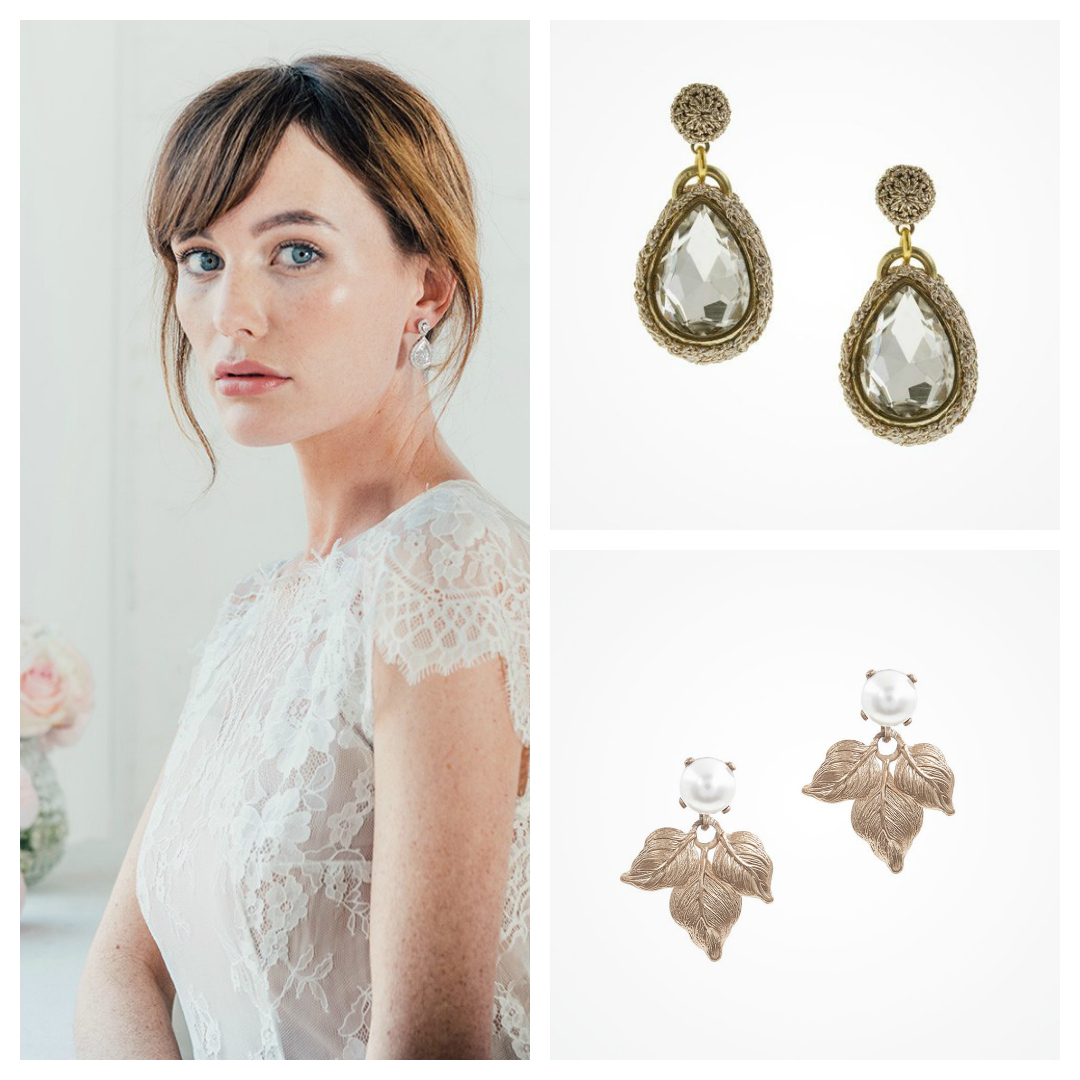 Stunning wedding earrings are absolute must-have bridal accessories, especially with this dress! Again, we've chosen styles that either incorporate floral and botanical motifs or bring a touch of stylish sparkle to your wedding day look. The crocheted Swarovski crystal teardrop earrings by St Erasmus are modern classics that you'll wear time and time again after the big day.
SHOES & WEDDING ACCESSORIES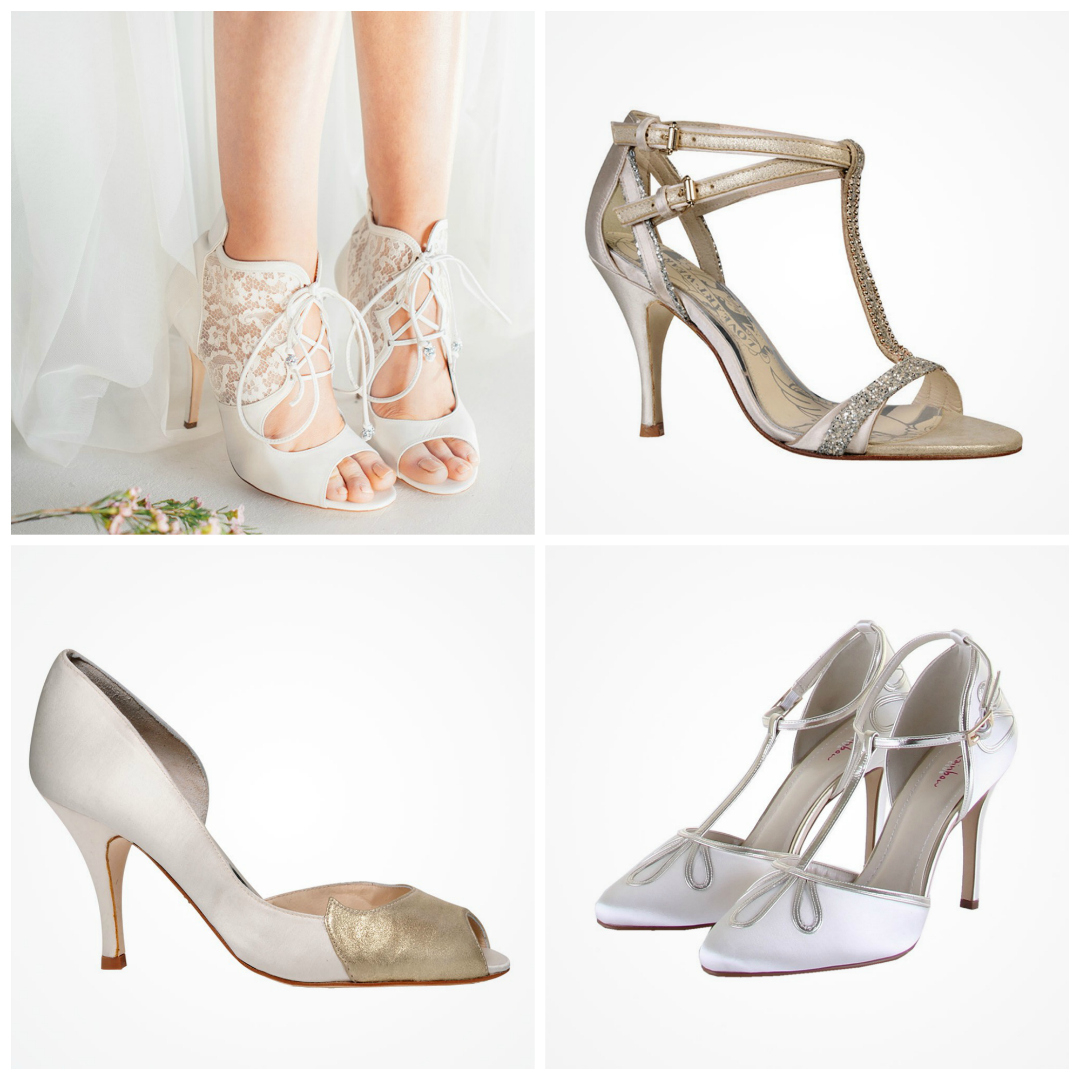 Shoes are another super important part of your bridal ensemble and for this dress, we really are spoilt for choice. We had to pick out the beautiful lace-up booties by Freya Rose and, for a little hint of sparkle, the Carmen satin and suede sandals from Love Art Wear Art also have to make our list. Who doesn't love glorious shoes peeping out from under a full bridal skirt?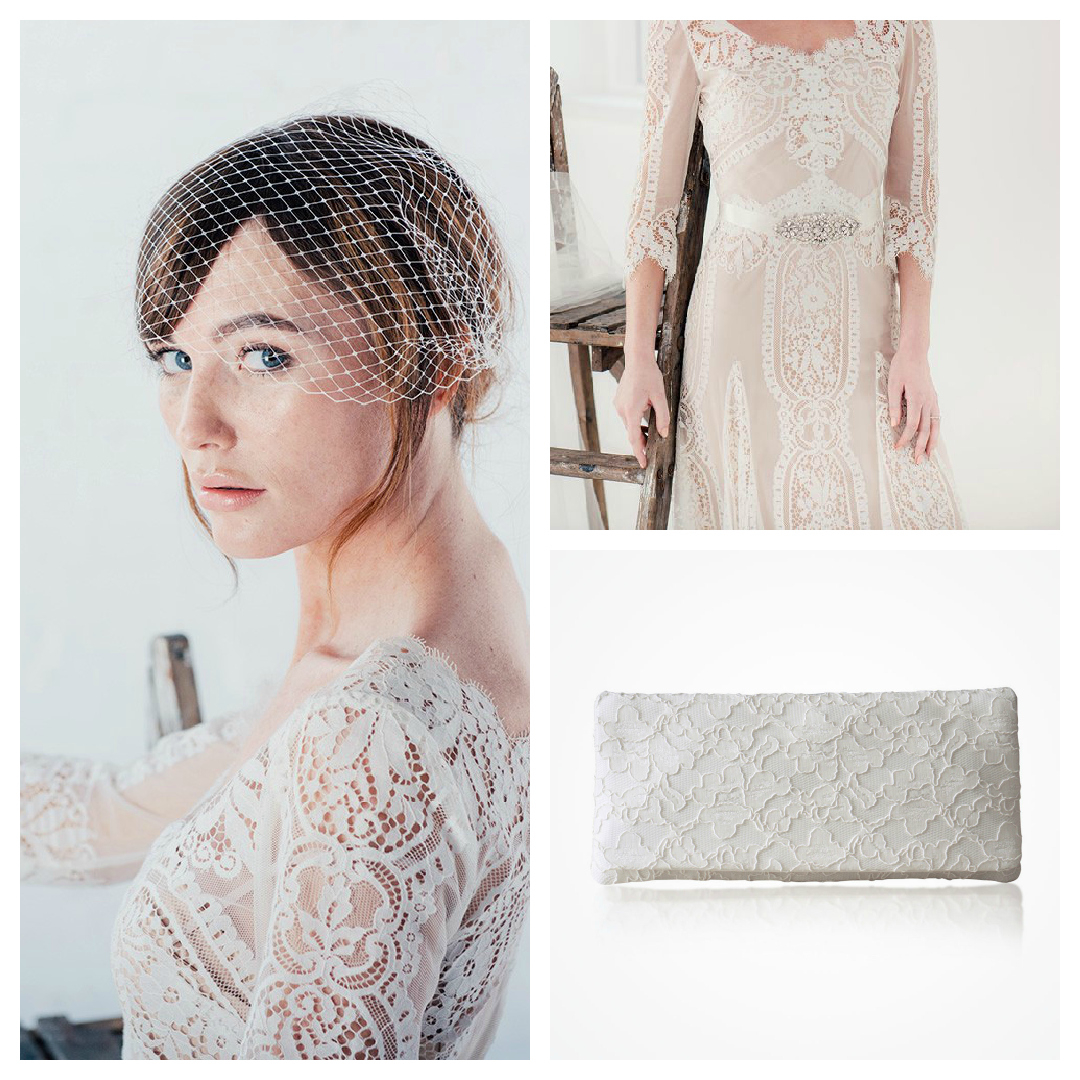 Finally, let's just think about those finishing touches shall we? A classically elegant bandeau veil would be the ideal accompaniment to this dress – it won't detract from that heavenly design and you can add more hair accessories too. For some extra sparkle, a stylish belt is a must and don't forget a bridal clutch bag for all your wedding day essentials.
And there you have it – the perfect wedding dress for February along with the perfect wedding accessories!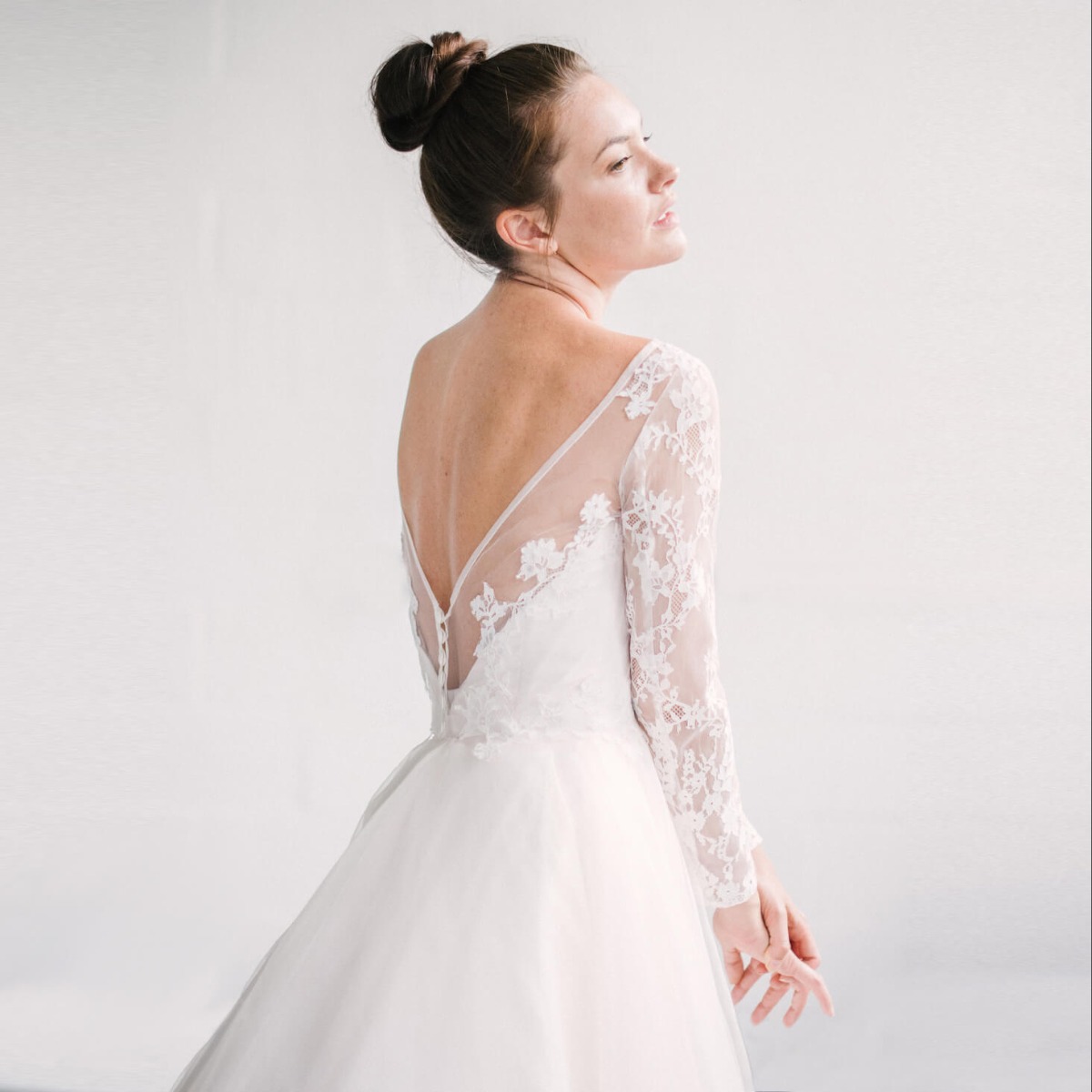 Credits:
Wedding Dress – Serena & Zeta by Naomi Neoh
Image 1: left – December crystal embellished leaves headpiece by Untamed Petals at Liberty in Love top right – Autumn floral crystal, pearl and tulle bridal headband by Halo & Co at Liberty in Love bottom right - Lavina crystal embellished flower and sprigs hair comb at Liberty in Love
Image 2: top left – Rhapsody vine of leaves headpiece by Ivory & Co at Liberty in Love top right – Vega gilded leaves headpiece by Halo & Co bottom left – Camelot pearly blossom vine headpiece by Halo & Co at Liberty in Love bottom right – Sandrine gold strands of diamante headpiece by Untamed Petals at Liberty in Love
Image 3: left – Seeds of Love crystal and pearl backdrop necklace by Victoria Fergusson at Liberty in Love top right – Luna single pearl chain choker necklace by Chez Bec at Liberty in Love bottom right – Pandora pearl and crystal lariat backdrop necklace by Chez Bec at Liberty in Love
Image 4: left – Montgomery crystal drop earrings by Ivory & Co at Liberty in Love top right – Crocheted Swarovski crystal teardrop earrings by St Erasmus at Liberty in Love bottom right – Fiore pearl earrings by Stephanie Browne at Liberty in Love
Image 5: top left – Victoria vintage-inspired lace-up booties by Freya Rose at Liberty in Love top right – Carmen satin and suede t-bar glitter sandals by Love Art Wear Art at Liberty in Love bottom left – Sabreen metallic suede and leather d'orsay peep-toes by Love Art Wear Art  at Liberty in Love bottom right – Elspeth t-bar courts by Rainbow Club at Liberty in Love
Image 6: left – Ivory bandeau veil by Lily Bella at Liberty in Love top right – Opal crystal and bead embellished belt by Lily Bella at Liberty in Love bottom right – Astrid ivory lace clutch by Emma Gordon London at Liberty in Love