March 15, 2018
How to guides
Finding 'the one' – wedding dress shopping tips
There's no doubt about it – shopping for your wedding dress is one of the most exciting parts of wedding planning. Trying on gorgeous gowns in beautiful boutiques is such a treat but this is also a super important purchase. You want to look your best and feel fabulous so choosing your dress is a big deal in both emotional and financial terms. Our wedding dress shopping tips will make sure that finding 'the one' all you hoped it would be…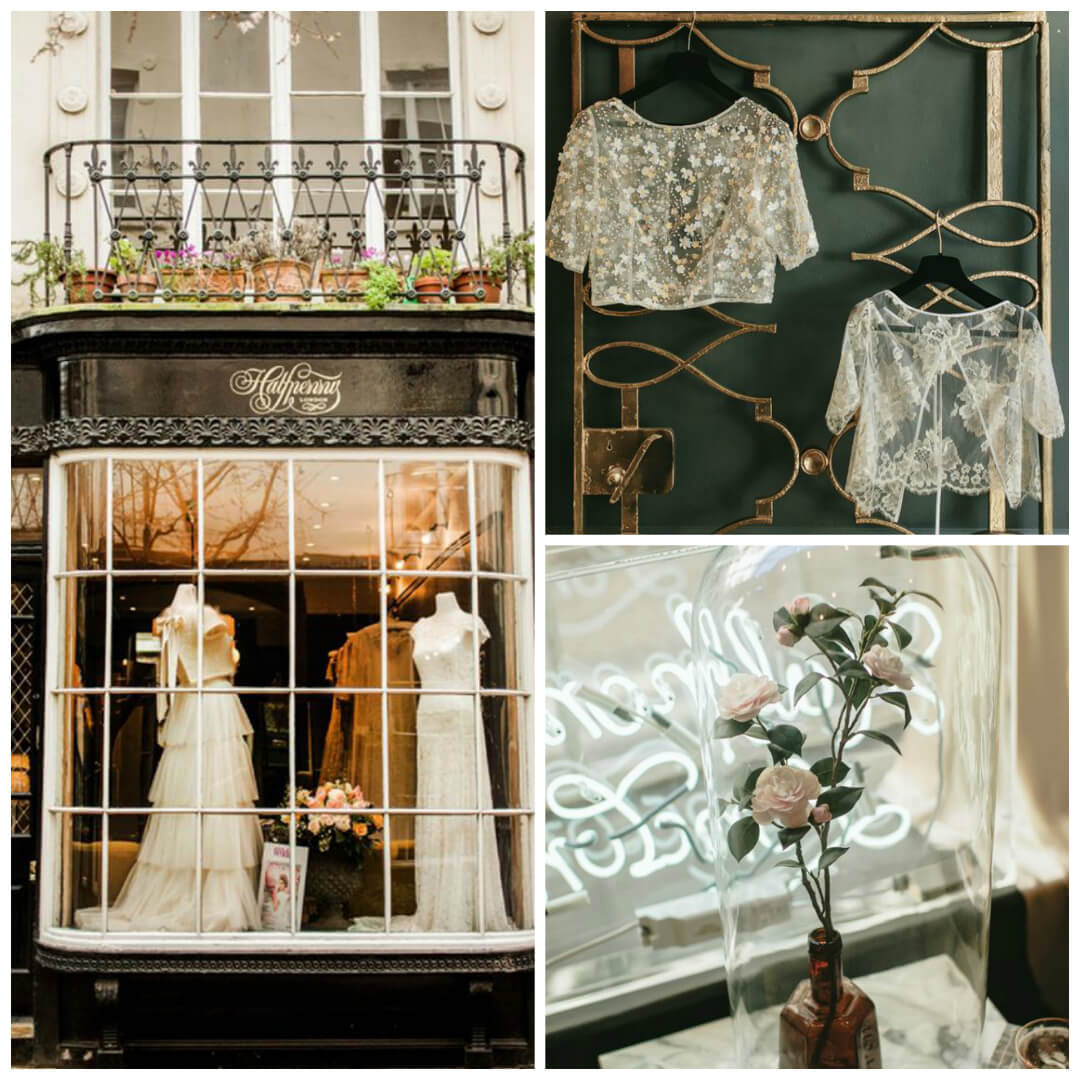 Choosing your bridal boutique
Before you even start to think about the dress, you have to find your bridal boutique. It's easy to underestimate the importance of this step but trust us when we tell you this really matters. Your boutique needs to stock the designers that you like and you need to feel super comfortable there too. So, here's how to ace this part of your wedding dress journey:
Get online. Check out the real weddings on your favourite wedding blogs because these will usually mention not only the dress designer but also the bridal boutique. Keep notes of the designers you love, the gown styles that make you smile and the boutiques that are mentioned.
Browse The Bridal Edit. This wedding dress finder lists a huge range of designers so that you can click right through to the designer's website and check out their stockist lists.
Once you've got your boutique shortlist, visit their websites. Does the aesthetic appeal to you? Are there photos on the boutique interiors and can you find out more about the appointment process and the designers that they stock? Most boutique websites will also mention price ranges too so definitely check that you're comfortable with the potential costs before you go any further.
Get social with the boutiques that you like. Most will update their Facebook pages and Instagram feeds far more regularly than their websites so these are the places to find out the latest news. Social media also tends to give you a good feel for the staff at the boutique so spend a little time seeing how they interact online.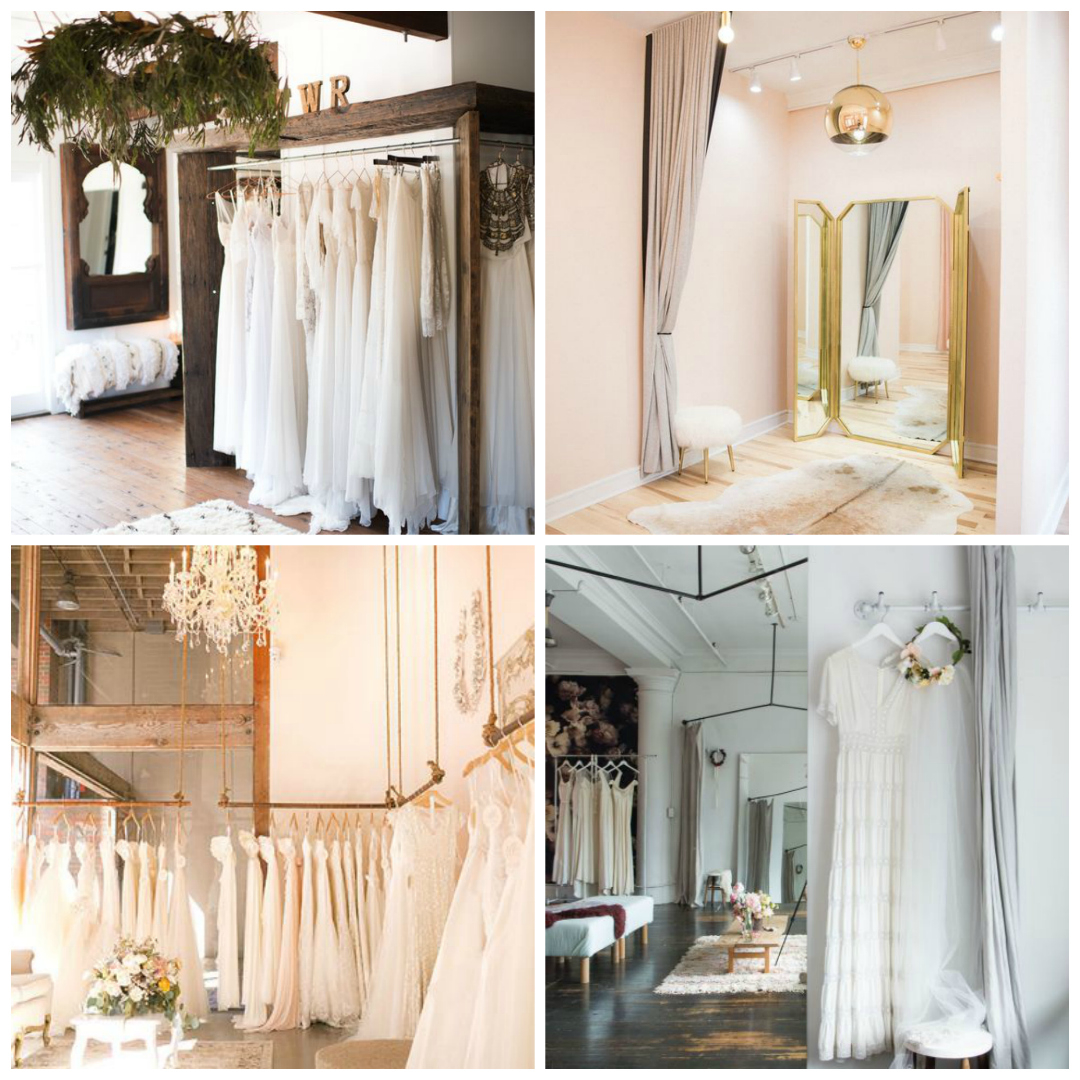 Your wedding dress appointment
Once you think you've found a couple of boutiques that you like, it's time to book your appointments. Booking an appointment is absolutely essential but be aware that you might have to wait a little while for a Saturday appointment whereas weekdays are usually a lot quieter. Some boutiques might charge for your appointment (refundable against the cost of your dress) whilst others don't. When the big day arrives, you want to get the most from your appointment and here's how to do just that:
Obviously make sure you're on time. Your appointment is gives you individual, quality time with a stylist or wedding dress expert so don't waste any of it by being late.
Even if you've fallen in love with a designer online, use your time in the boutique to try on a whole range of gowns. Talk to your stylist and let them make some suggestions – they will absolutely know what suits you.


Remember that boutiques don't stock samples in every size so you're unlikely to be trying on a gown that fits you perfectly at this stage. Don't worry about the sizing on the label in the dress or even the size that the boutique orders – wedding dresses are just like high street fashion and sizes vary a lot.
Don't pack an entire day with appointments because by the end of it, you won't remember what you liked and where it was. This is something to be savoured, not rushed so take your time.


If you fall in love with a dress, speak to your stylist about the process. Can you have some time to think about it before you order? How much deposit will you need to pay? What's the lead-time from order to delivery?
You don't have to order on that first visit. Some brides know for sure that a gown is 'the one' from the first moment whereas for others, it takes a little longer to realise that you've actually fallen in love. Don't feel pressured into ordering – this is a decision that you need to be totally happy with.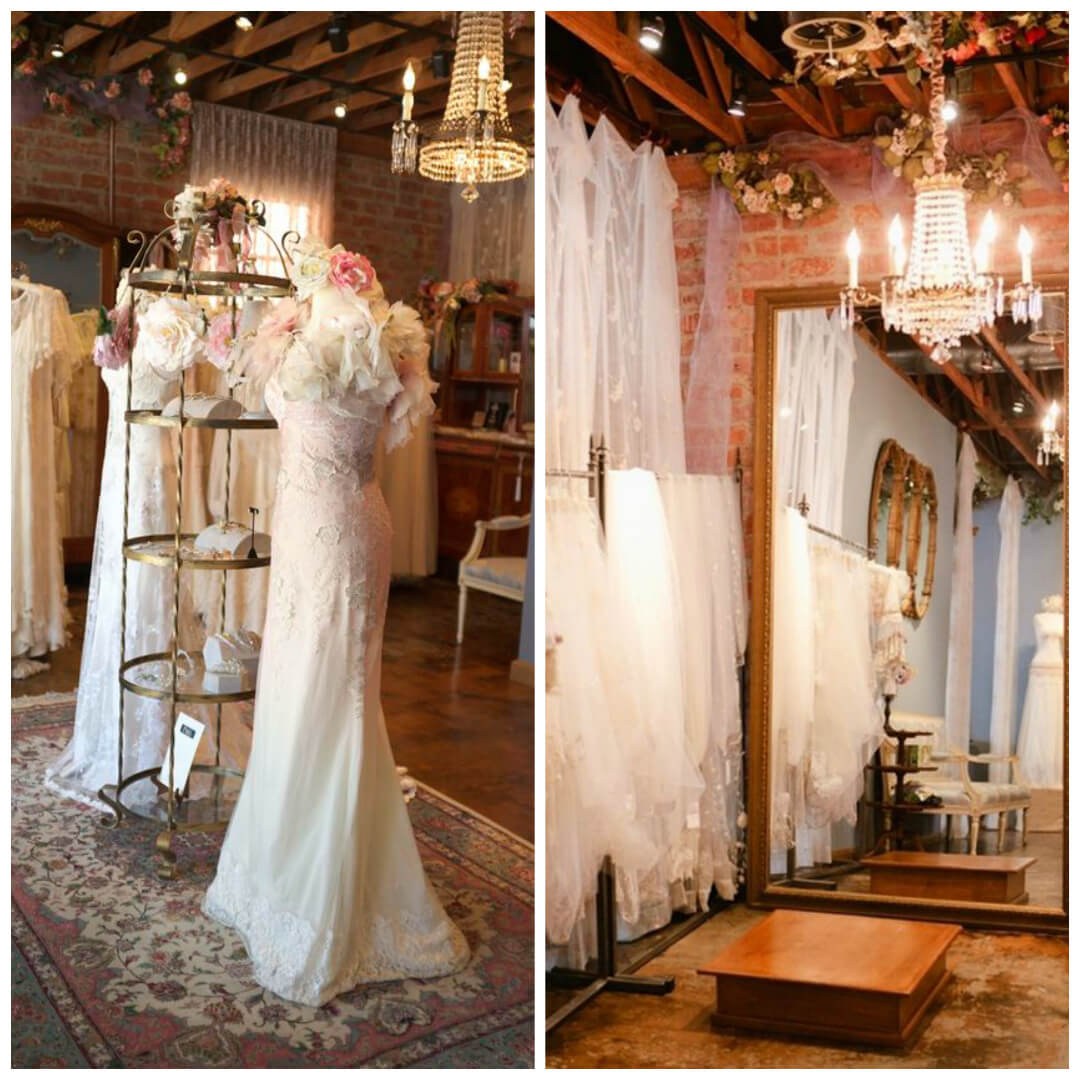 Wedding dress shopping tips
OK, so before you hit the boutiques, get lost looking online or create that Pinterest board you've always dreamt about, here are our essential wedding dress shopping tips:
Pinterest can be a great help when you've taking your first steps in researching dresses and boutiques but it's not the place to be once you've ordered your dress. Stop browsing and be confident with your decision.


We know it's easier said than done but don't worry about your body when you visit your boutiques. Your stylist really will have seen it all before and they only care about helping you find a dress you'll love.


You don't need to break out your best underwear for your wedding dress appointment but nude coloured underwear and a strapless bra can be a big help.


Try to limit the amount of makeup that you wear to you appointment and don't worry about the fake tan either. You don't want to mark or stain the sample gowns.


We know that you'll want to share your wedding dress appointments with friends and family but having a lot of people with you is more of a hindrance than help. Lots of conflicting opinions won't make for a happy day – you're the only person who should decide what dress you choose.


Don't get your phone out for the bridal boutique/dream dress selfie. These snaps are never representative of what you'll look like on the big day and really, do you want photos of 'the one' on your phone for other people to find?


If you're planning a wedding on a short timescale, speak to your boutique before you book your appointment. They can then suggest designers who can make your dress in the time that you have available.


Don't forget that you'll need to have your dress altered so that it fits perfectly. Check with your boutique how many appointments you might need for this and find out if you'll need all your wedding accessories for these too. And, when you're read for your wedding hair accessories, shoes and wedding jewellery, you know where we are so just get in touch. 

We can't wait to hear about your wedding dress…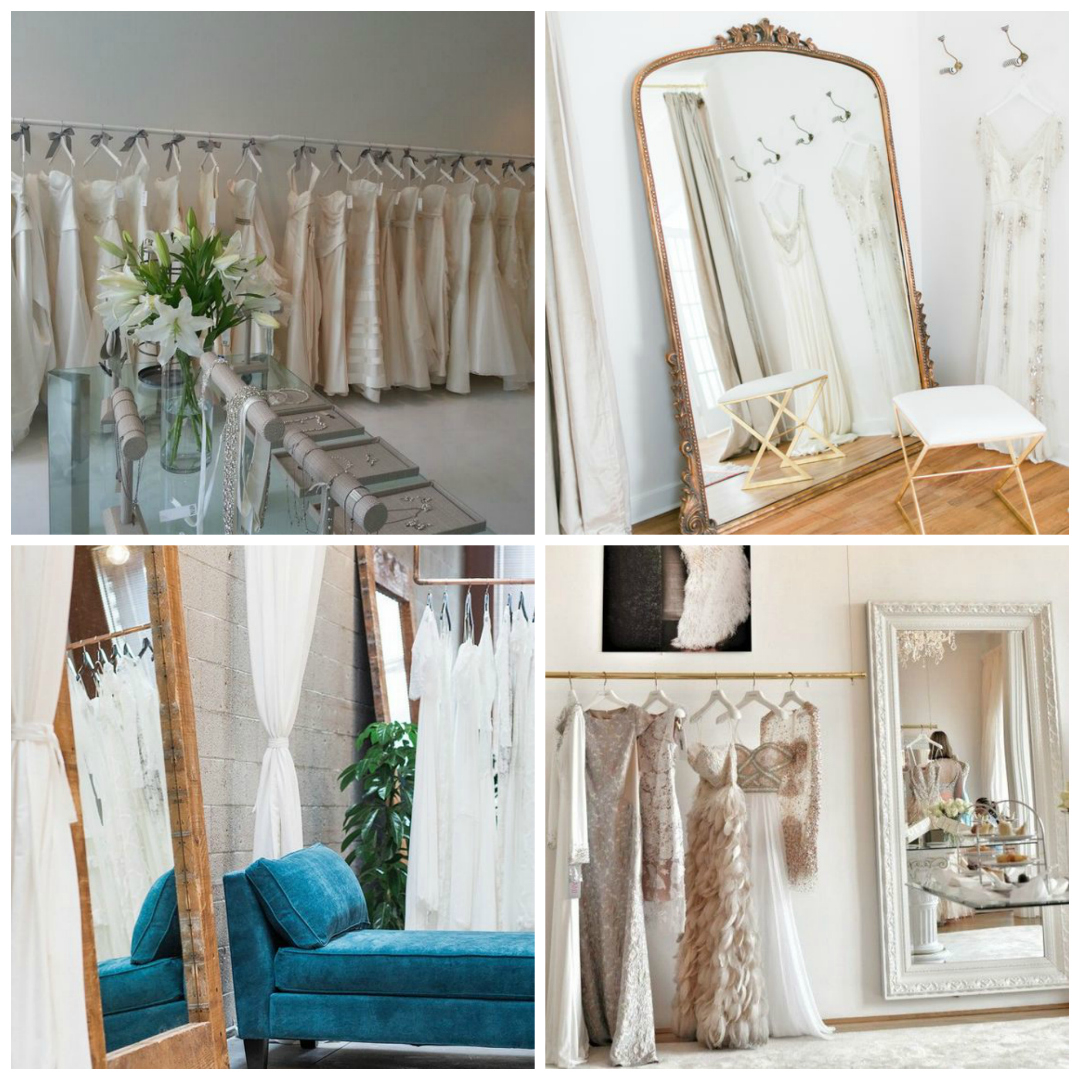 Credits:
Image 1: Halfpenny London – left Naomi Kenton on Love My Dress top right abd bottom right Adam Crohill on Rock My Wedding
Image 2: top left via Pinterest top right via D Magazine bottom left via San Diego Magazine bottom right via Harper's Bazaar
Image 3: Claire Pettibone Flagship – left Claire Pettibone Tumblr right Brian Leahy on Sweet Violet Bride
Image 4: top left via Pinterest top right Matthew Land on Style Me Pretty bottom left via My Domaine bottom right via Let's Get Weddy