In-store at The Aisle Edit
We are thrilled to announce the launch of Liberty in Love at The Aisle Edit.
Housed in a unique 1840's church in beautiful Saddleworth, The Aisle Edit is the destination for brides searching for their dream dress, shoes and accessories.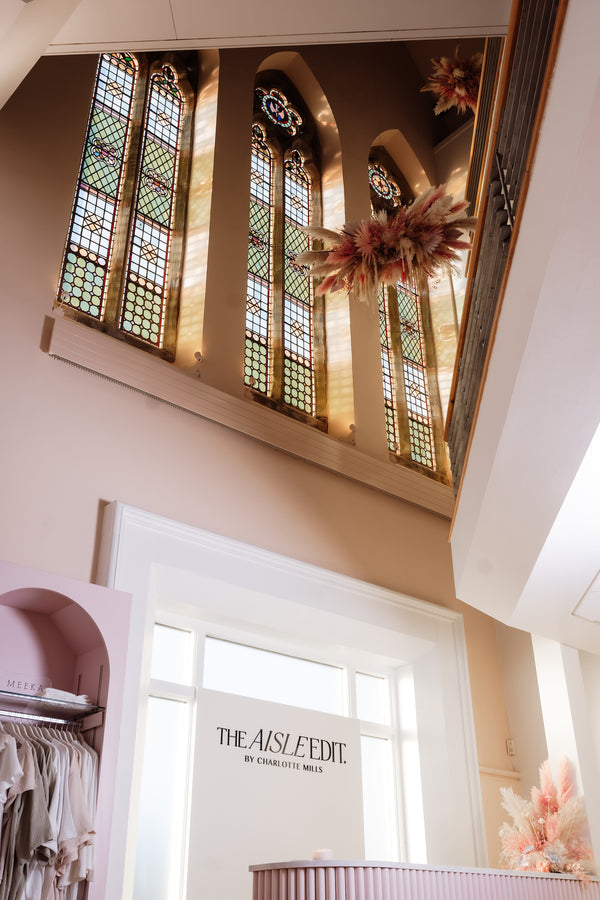 Step through the grand pink church doors, and the team at The Aisle Edit's reception area will be there to warmly welcome you.
Accessories available at The Aisle Edit
We've handpicked a selection of our favourite accessories and bestsellers to showcase at The Aisle Edit.
You can see the accessories available to view and try on in-store here.
Book your appointment
To get the most from your visit, we recommend booking an appointment using the booking calendar below. Walk-ins welcome on select days.
The Aisle Edit location:
The Aisle Edit, Huddersfield Road, Scouthead, Saddleworth, OL4 4AG
White hot
Bridal accessories 2023: the edit