March 11, 2017
Hair and beauty
Stunning updos for your spring wedding
In our opinion, there's nothing quite like a stunning updo for your wedding. These beautiful bridal hairstyles look amazing at any time of year, but today we're focusing on the best looks for spring. We're sharing our favourite styles and, of course, suggesting some wedding hair accessories that are the perfect finishing touch for your wedding updo.
 
THE HALO BRAID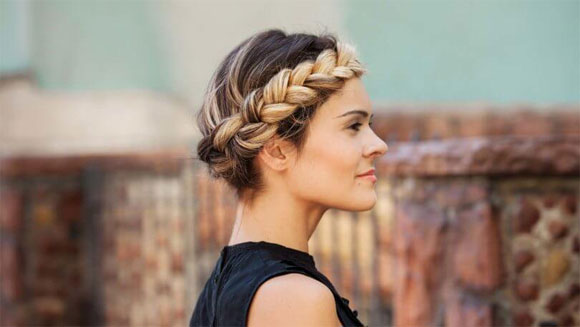 If there's one bridal hairstyle that we know we're going to be seeing a lot of this year, it's the halo braid. It's beautiful and feminine and it comes with a boho feel that makes this updo perfect for spring weddings. All Things Hair have this fantastic halo braid tutorial on their website so why not give it a go and see if this might be the style for you?
MORE BEAUTIFUL BRAIDS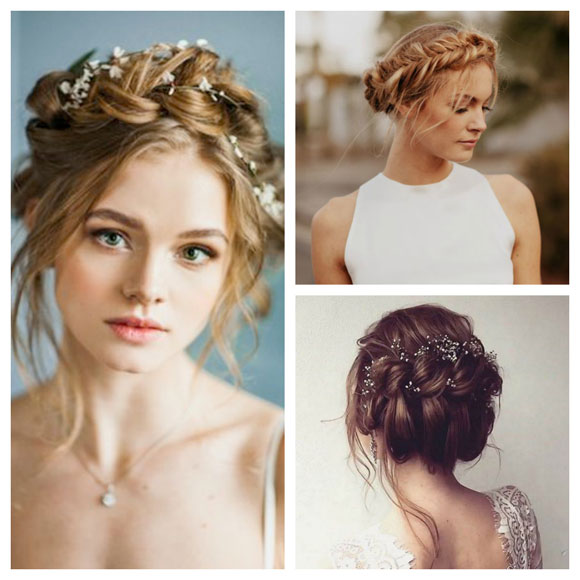 Braided hairstyles really are wonderful for weddings. They add lots of texture to long, flowing locks and are a relaxed, spring alternative to more formal styles. Braids are bang on trend and they totally rock the 'undone' look that works so well for carefree, contemporary weddings. You can still opt for a braided hairstyle if you're planning an elegant wedding – just keep the plait tighter and neater! We love the intricacy of braided wedding updos and they stay in place so well.
PERFECTLY MESSY UPDOS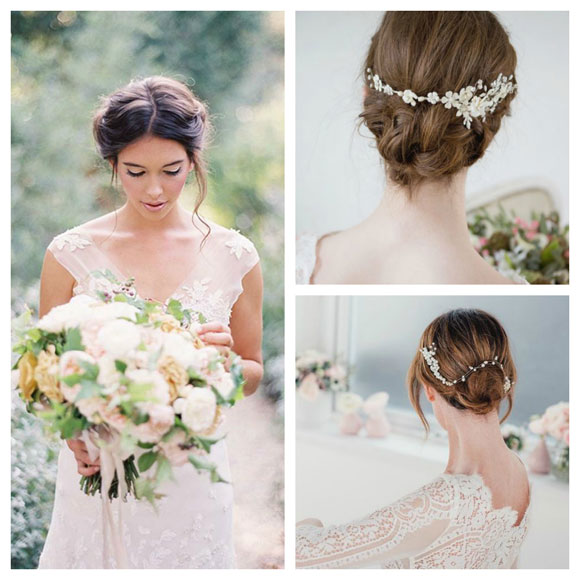 The messy updo has grown in popularity over the last few years with good reason. Not only are they great for any hair type and face shape, they also work with hair that's a variety of lengths. Messy updos give your wedding hairstyle huge amounts of texture and this organic, almost deconstructed look can be accessorised with hair pins and hair flowers for a casual vibe or headbands and veils for a more formal feel.
OH-SO SLEEK, WITH A TWIST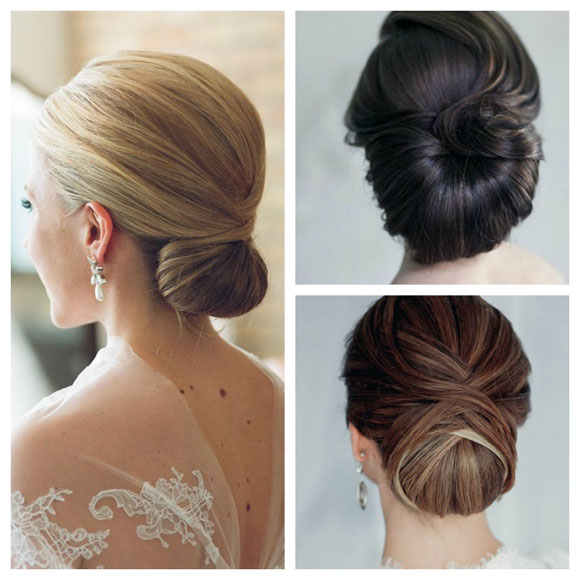 Sleek low chignons are probably the most iconic bridal hairstyle of all time. They're elegant, timeless and bring such a feeling of classic beauty to your wedding look. For spring, why not add a twist, quite literally, to this time-honoured bridal favourite? These twists just add a little more interest and a little more intricacy to your wedding updo and we'd suggest a wedding hair comb or hair pins as the ideal wedding hair accessory.
SOFT STYLING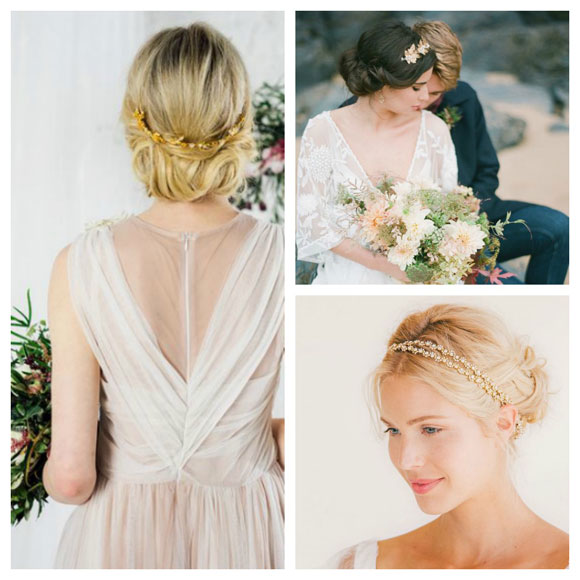 Lastly, let's take a look at soft wedding updos. These don't have the formality of the sleekest chignons but the low folds are absolutely beautiful and give you lots of options so whatever the length and thickness of your hair, you'll find the perfect soft bun for your spring wedding. Gold wedding hair accessories look rather heavenly in these styles and our headbands, hair vines and headpieces work so well with this style.
We're always happy to offer advice so if you're wondering which wedding hair accessory will work best with your updo, whatever the season, we're here to help. Do get in touch via hello@libertyinlove.co.uk and we can suggest a range of options to suit your style.
Credits:
Image 1: All Things Hair
Image 2: Left – Antonova Kseniya on Burnett's Boards Top Right – Jordan Voth on Green Wedding Shoes Bottom Right – via Hi Miss Puff
Image 3: Left – via Wedding Forward Top Right – Pale blush blossoms headpiece by Halo & Co from Liberty in Love Bottom Right – Camelot pearly blossom vine headpiece by Halo & Co from Liberty in Love
Image 4: Left – Liz Banfield on Style Me Pretty Top Right – via Belle The Magazine Bottom Right – via Tulle & Chantilly
Image 5: Left – Mariella golden buds headpiece by Halo & Co from Liberty in Love Top Right – Golden Ivy by Stephanie Browne from Liberty in Love Bottom Right – Coral bohemian headpiece by Untamed Petals from Liberty in Love