Our picks of the most exotic outdoor canopies
There might be (more than a little) chill in the air, but with the end of January now upon us, I'm already thinking ahead to the warmer months and seasons ahead. 
While hunting for a marquee for our anniversary celebration last year, I stumbled on these amazing tents and tipis that would be fabulous for your 2016 outdoor wedding reception. Whether you are inviting 50 or 500, tents can be configured to provide flexible space whatever the weather. Take a look at my top picks of the most exotic options available.
Swedish tipis from World Inspired Tents can be linked together to give you capacity from 50 to 1000 guests. Suitable for all seasons, the sides can be raised for the summer to let the breeze blow through, whilst log fires can be incorporated for the coldest of winter days.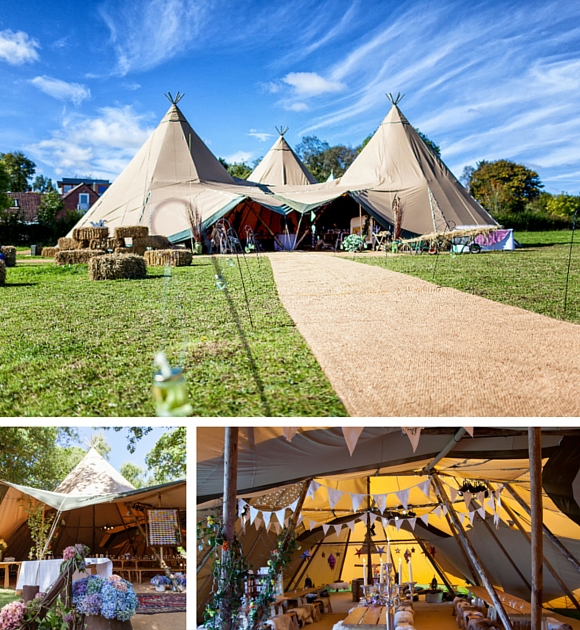 You may imagine a yurt as a cosy hide-out away from the masses but how about as your main entertaining space? These offerings from Cheltenham Yurt Hire are brimming with bohemiam charm.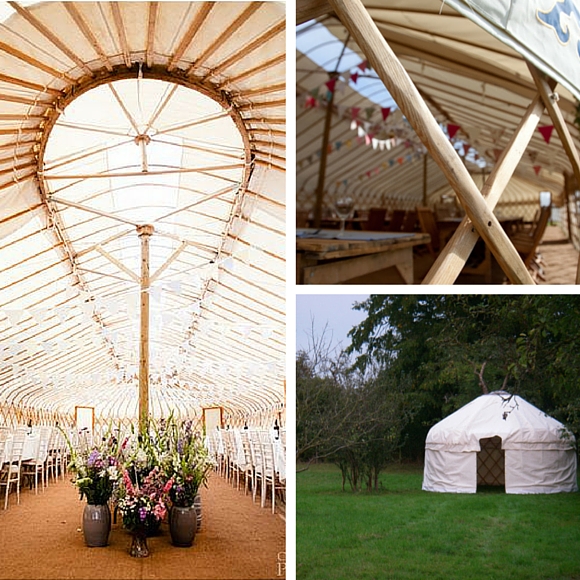 I'm loving the fretwork on this: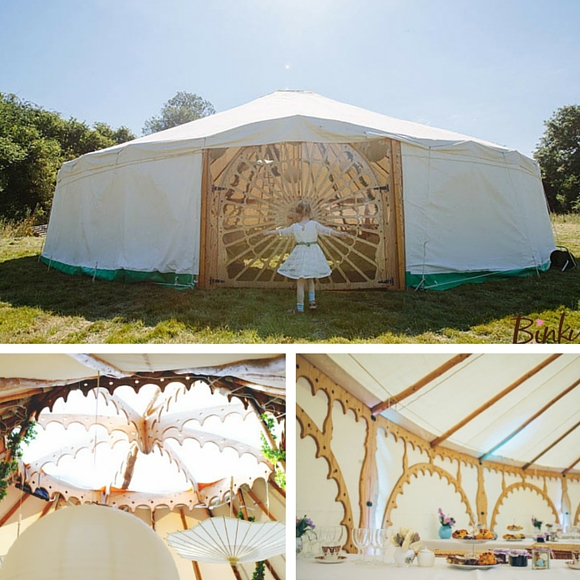 If you're planning your nuptials next summer and fancy putting your guests up on the land for the night, these huggable lotus pods from Love Lotus would tempt even the older generation to glamp for the night.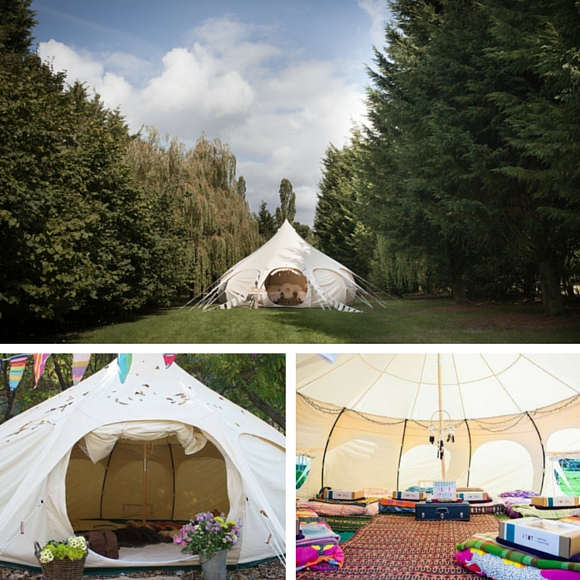 For a sophisticated, luxurious tent with optional verandahs and bar areas, take a look at The Pearl Tent Company. The tent designs originate from the Moghul architecture of the 16th century and are as beautiful as they are robust.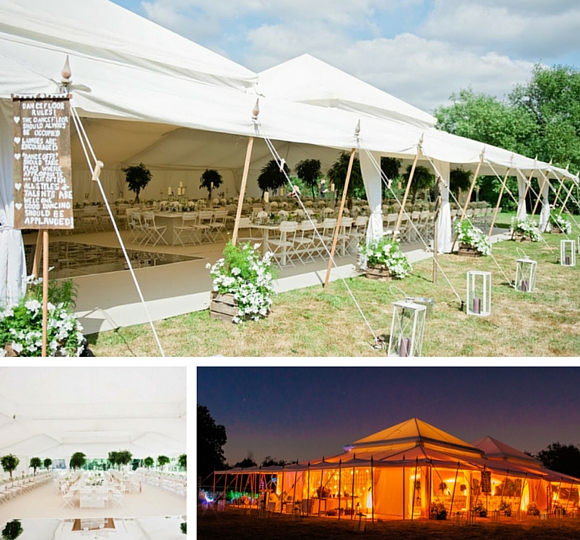 These tents from LPM Bohemia have a touch of the Raj about them. This stunning, wooden framed, 'grand pavilion' tent looks absolutely gorgeous against the night sky and provides a fabulous party experience as the dance floor can be located centrally.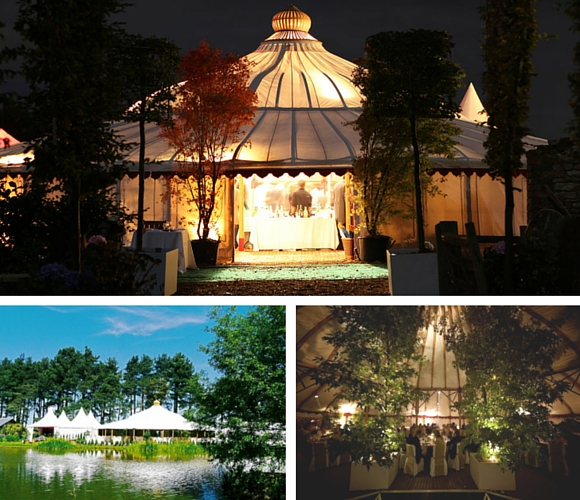 For more information on any of the tents shown, please contact the suppliers direct.
www.worldinspiredtents.co.uk
www.cheltenhamyurthire.co.uk
www.funkymonkeytents.co.uk
www.lovelotus.co.uk
www.thepearltentcompany.com
www.lpmbohemia.com