The coolest wedding venues around
There's no doubt about it, choosing your wedding venue is a BIG thing and when there are so many brilliant spots out there, it's a very tricky decision indeed. Happily, we know just where to start. I caught up with the fabulous Emma at Coco Wedding Venues (the most stylish wedding venue directory you ever did see) and she's passed on her pick of the coolest wedding venues around…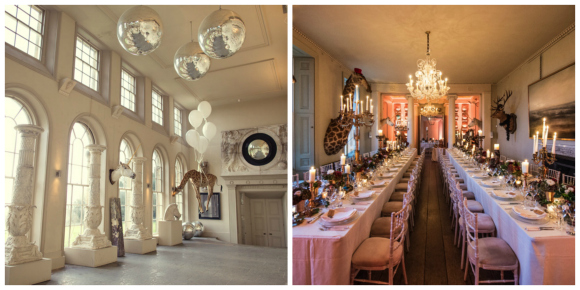 Aynhoe Park, Oxfordshire
If you're looking for a venue that mixes the grandeur of a traditional English stately home with something a little more eccentric and extraordinary then Aynhoe Park is the place for you. You'll find curiosities around every corner and, best of all, this amazing venue is available for exclusive hire.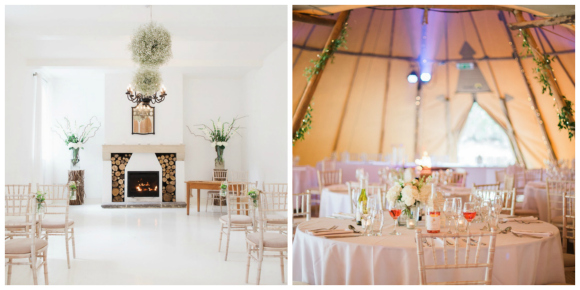 Brinkburn, Northumberland
Brinkburn is more than a little bit special and it's a real destination venue that you can call home for a few days. Beautiful buildings, stylish tipis and cool contemporary accommodation create a fantastic venue that's perfect for a laid back, luxurious wedding.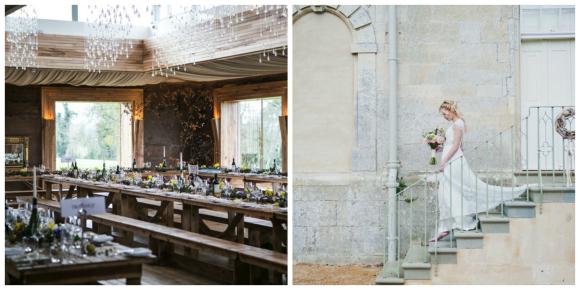 Elmore Court, Gloucestershire
What's not to love about Elmore Court? There's amazing Gillyflower, a gorgeous newly built venue on the estate designed for celebrations not to mention the choice of locations for ceremonies, the wonderful accommodation and the 'grow to order' wedding menu option. This is country luxe, eco-chic at its very best.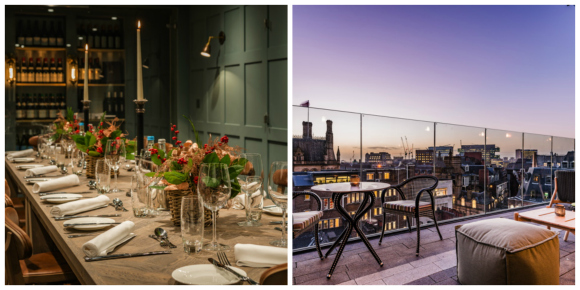 King Street Townhouse, Manchester
Brand new to the Manchester scene, King Street Townhouse is just cool. There are spaces inside to suit every size of wedding but we have to say that our favourite location has to be the heated outside terrace on the 6th floor with jaw-dropping views out over the city and there's also Manchester's first rooftop infinity pool too!
Roulotte Retreat, Scotland
Calling all boho brides! Make your way to Scotland for a magical wedding at Roulotte Retreat. It's a place for intimate and romantic weddings and you can totally create your perfect and personal wedding by the loch, on the jetty or deck, in the wildflower meadow or by the roulottes themselves. We love the thought of a twilight ceremony followed by celebrations under the stars.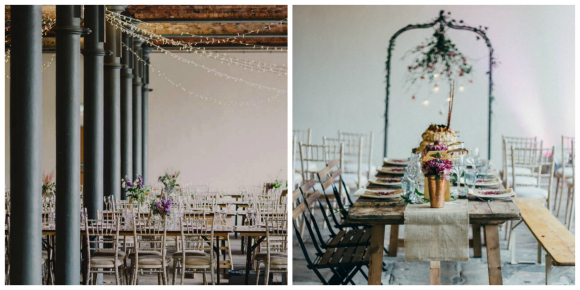 The Arches @ Dean Clough, West Yorkshire
A stylish venue in a converted Victorian mill, The Arches @ Dean Clough is the perfect 'blank canvas' venue. Think urban chic meeting vintage romance head on and you'll start to imagine what you could create in this space that's brimming with vaulted brick ceilings, stone floors and atmospheric iron pillars.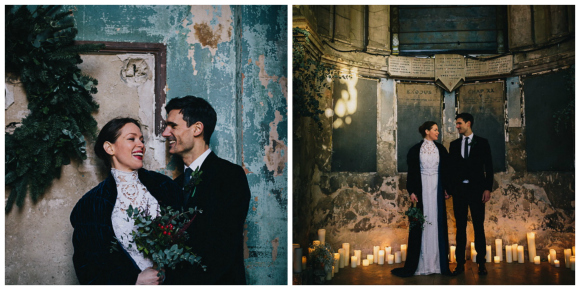 The Asylum Chapel, London
Definitely one of the coolest venues in London, you'll see The Asylum appearing in magazines and online on a regular basis. It's a 'dry hire' space that was built in 1826 and bombed in WWII so it's not perfect and pristine but oh wow, it looks amazing dressed with candles, flowers and lit for ceremonies and receptions.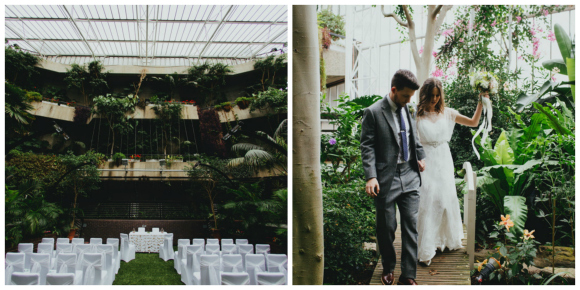 The Barbican, London
Do you dream of a totally tropical wedding? If so, the Conservatory at the Barbican needs to be on your venue shortlist. It's London's lush oasis and it's the greenest backdrop ever to a wedding with 2,000 species of tropical plants alone. Never let it be said that you can't find botanical beauty in the heart of a city!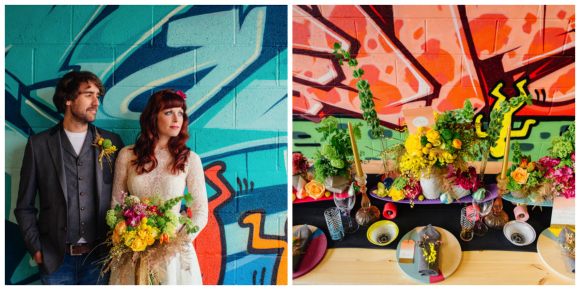 The Boiler House Graffiti Gallery, Cardiff
A venue in an industrial estate might not sound fabulous but it absolutely is. The Boiler House is the place for industrial, offbeat couples with plenty of urban art and a gritty city vibe that changes throughout the year. We can't get enough of the bright bold palette and the reclaimed wood bar.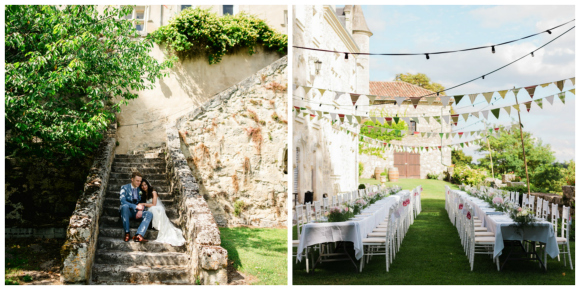 Chateau de Lisse, France
We simply had to include one destination venue and Chateau de Lisse definitely tops our list. This historic and impressive castle sits in 550 hectares of grounds with lakes, gardens and more amazing locations for photographs than you could ever dream of! It's shabby chic meets elegant grandeur and we love its dreamy beauty.
We'd love to hear about your wedding venue – did you fall in love with it at first sight? Tell us all!
Credits:
Images via Coco Wedding Venues