July 08, 2016
Hair and beauty
Inspiration for the most romantic of bridal updos
There are many, many pleasures associated with planning your wedding but deciding on all the little details that come together to create your perfect bridal look is so just much fun. Along with your wedding day makeup, your hairstyle plays a big part in the overall effect and the 'bridal updo' is as popular now as it ever has been. If you think that a low bun is the only option, think again because here are some of my absolute fovourite romantic bridal updos to inspire you...
To start with, let's dispel the myth that you need super long hair to create a stylish bridal updo. Tresses of all lengths can be coaxed into a romantic style so there's no need to grow out your current cut unless you really want to. A great hairstylist will be able to create something fabulous even if you're not Rapunzel and they'll make sure that your chosen style will last all day!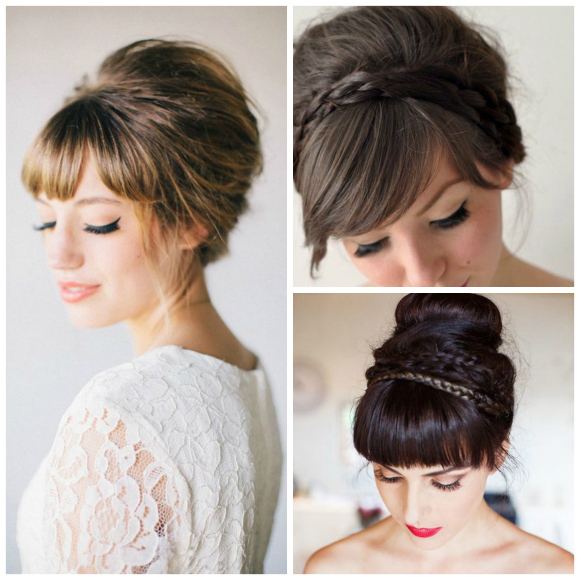 At the moment, I just love plaited and braided styles. They're so current yet so soft and they look amazing on every shade of hair. The slightly messy, undone look is wonderfully feminine and these bridal styles are gorgeous with any of our hairpins or a delightful hair vine.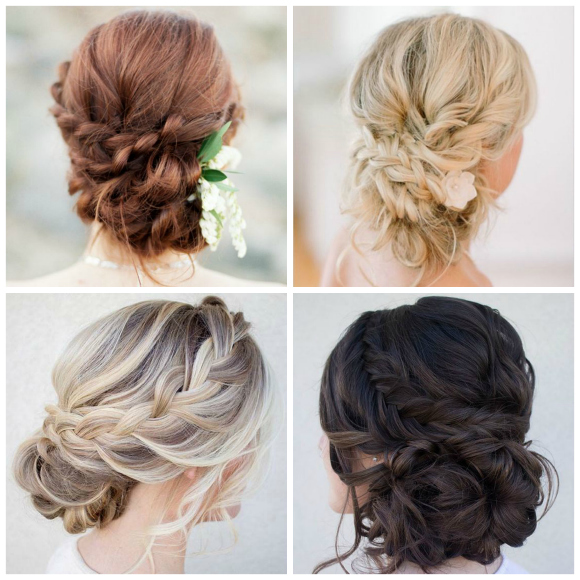 Of course, for a classically elegant look, a well-groomed chic chignon just can't be beaten but again, a few extra twists and twirls of hair can add extra interest to this timeless style. I adore sleek headpieces (such as Sandrine by Untamed Petals) with this bridal updo but a more ethereal headband such as Golden Ivy by Stephanie Browne can really work well with this style and bring a touch of softness.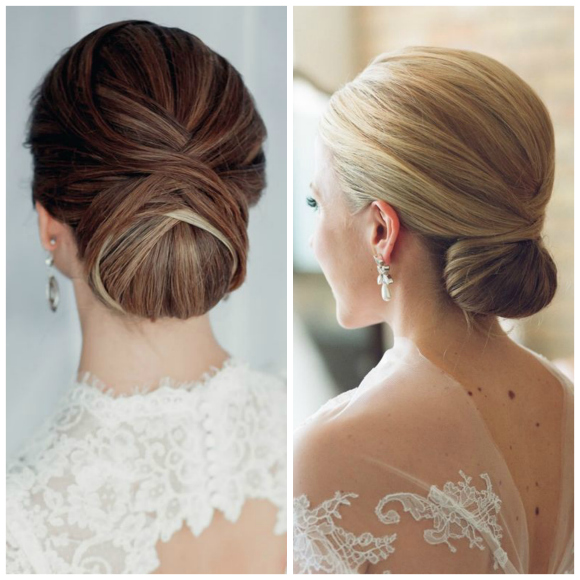 A modern take on a high bun is truly spectacular bridal updo. These look stunning with shorter style tea length dresses and, at the other end of the spectrum, cool contemporary gowns. I would add a headpiece such as the Maisie embellished blooms and sprigs headpiece, a crystal headband (Selma by Ivory & Co would be perfect!) or any one of our sparkling hair combs.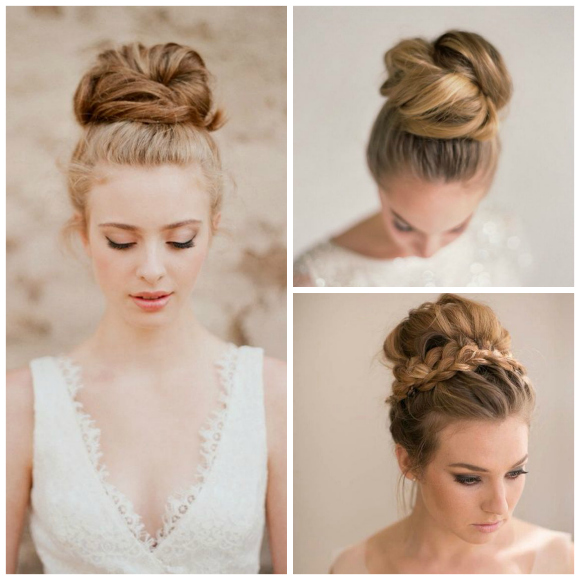 However, romantic updos at the moment can take almost any form and you can mix up your look with twists, plaits, pleats and buns to suit your own personal style. To me, this is yet another way that you can create a look that's absolutely yours and yours alone.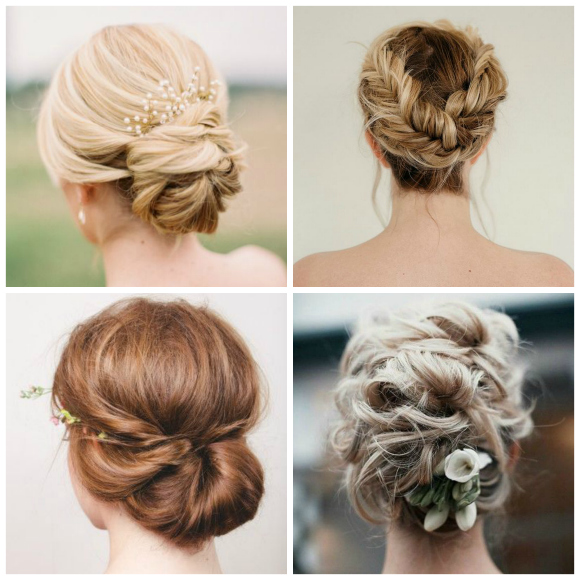 If you've decided on your hairstyle and are wondering whether to accessorise with an exquisite veil, a floral headpiece, a glamorous side tiara or any of our wedding hair accessories, we're here to help you select the perfect piece so that your romantic updo is one that you'll love forever. Just get in touch if you'd like some help of advice.
Credits:
Image 1: Left – One Fab Day | Top Right – Chic Vintage Brides  | Bottom Right – Want That Wedding
Image 2: Top Left – Wedding Sparrow  | Top Right – Want That Wedding | Bottom Left – Wedding Forward | Bottom Right – Mon Cheri
Image 3: Left – Tulle & Chantilly | Right – Tulle & Chantilly
Image 4: Left - Pinterest | Top Right –Once Wed  | Bottom Right – Lauren Conrad
Image 5: Top Left – Style Me Pretty | Top Right – Boho Weddings | Bottom Left - Wedding | Bottom Right – Styles Weekly