August 24, 2016
Inside Liberty in Love
Behind the scenes at the Liberty in Love 2016 shoot
It's true to say that I simply adore this time of year. Not only is there beauty outside, there's also beauty inside because spring heralds our annual photoshoot! Today, I'm thrilled to take you behind the scenes and share the details of the super talented professionals that make it so very special.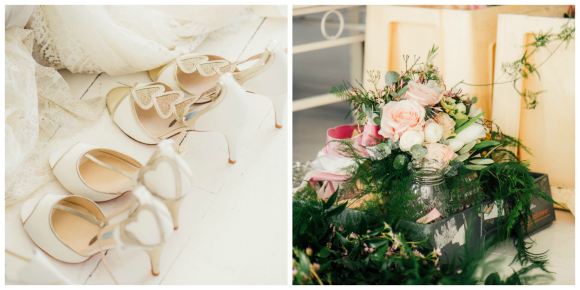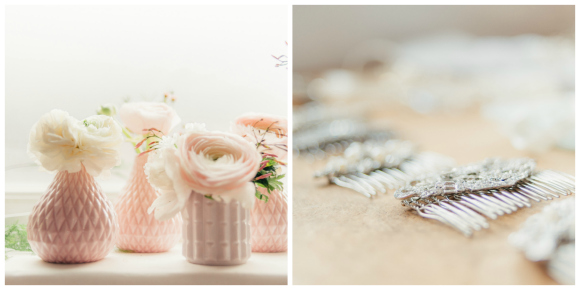 As you can imagine, choosing the right photographer for a shoot is incredibly important. I'm so lucky that Helen Roscoe is a friend of mine because she's so talented with a real eye for style and fashion. She also possesses a really calm thoughtfulness - an absolute must on a busy shoot day when you're trying to capture so many pieces.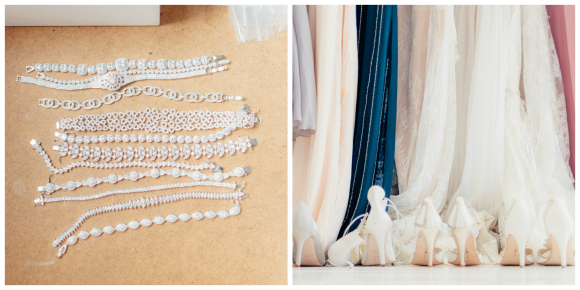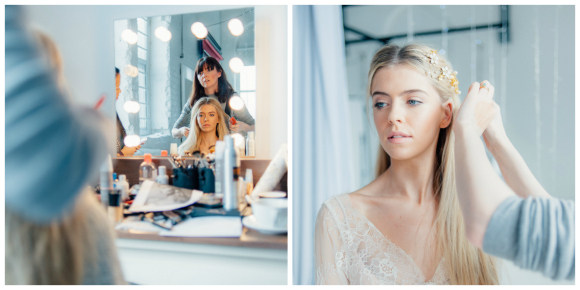 Helen and I also share quite a history and she's wielded her cameras many times for me. As well as being the 'official' photographer for Liberty in Love, she came with me to Santorini in 2007 to photograph my own wedding and she's also been there to capture my daughter's babyhood too. Basically, every milestone in my life has been captured by Helen and her camera lens! Helen's partner, Dave, came along as a second photographer to our shoot and captured these fantastic 'behind the scenes' images.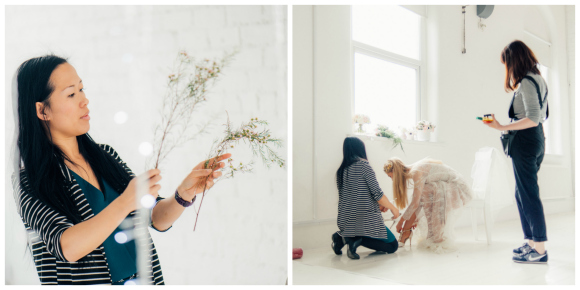 Nancy Spencer from Makeup Manchester and Rock Your Face's Rachel Rigg are quite, quite brilliant on both hair and makeup. I love the fact that they both have a modern eye – keeping it fresh or just a little bit edgy if that's the brief. For this shoot, I wanted the beautiful accessories to take centre stage so makeup was kept polished but pretty for a modern, Liberty in Love vibe.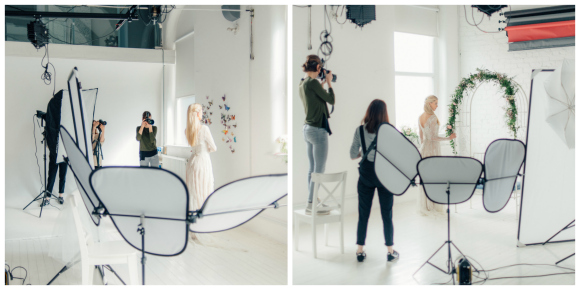 To give our models that beautiful, glowing skin, Nancy used NARS Illuminator in Copacabana, MAC Soft & Gentle highlighter, Armani Luminous silk foundation, MAC Freckletone lipstick, Chanel loose powder no.2 and L'Oreal Techni Art Second Day Hair for effortless, undone hair. To recreate this look, Nancy recommends only applying highlighter to the high points of your face and ditching the liquid liner for a soft, feminine finish. For your hair, curl with a wand and then use straighteners to create and undone feel and use salt spray instead of hairspray to create texture – simply dry in with a hair dryer to avoid a wet look. Nancy also presented our 'How to wear a Bridal Veil' video that you can see here.
Rachel created a gorgeous dewy glow on our models by layering a liquid highlighter such as Becca Shimmering Skin Perfecter or L'Oreal's Lumi Magic on the high points of the face before applying foundation. This was then followed by a powder highlighter such as Bobbi Brown Shimmer Brick in rose or No7 Shimmer Palette in rose dusted lightly on the cheekbones. This combination create an almost 3D luminous effect, perfect for that healthy bridal look!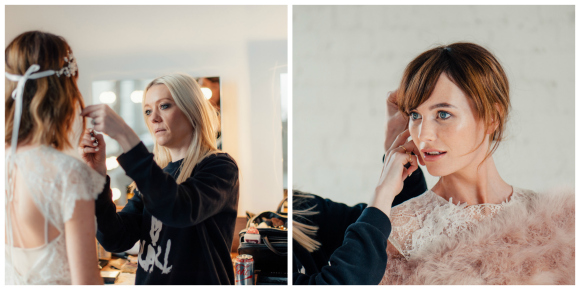 As I wanted romance, beautiful lace and exquisite detail in this shoot, gowns from Katya Katya Shehurina were high on my 'must have' list. The designs proved to be utterly perfect and I don't think either model wanted to take their incredible dresses off! We used the nude coloured slips, which added to the softness of the colour palette. Pure bliss!
Living Colour is my local florist at home (in fact, they're my husband's go-to for birthdays and special occasions!) and owner Heather is really creative and very much on-the-pulse when it comes to trends in the wedding flowers world. Heather absolutely nailed our romantic brief using sweet avalanche roses, waxflower and jasmine ranunculus and anemones plus lots of soft botanicals including olive, eucalyptus and asparagus fern.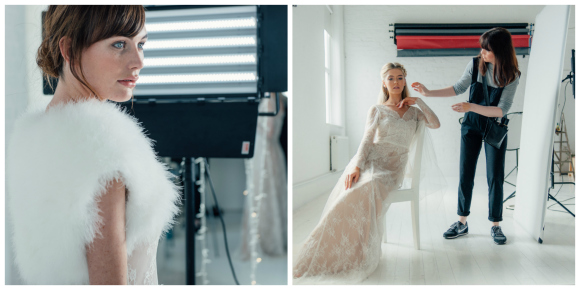 Finally, I knew that Lara Elliott would be the perfect person to capture the day on film. I love having the behind the scenes videos to share but also Lara produces fantastic short product videos for Liberty in Love so you can really see the beauty of our products. Lara has such an eye for the beautiful and the emotive and is a real calming influence.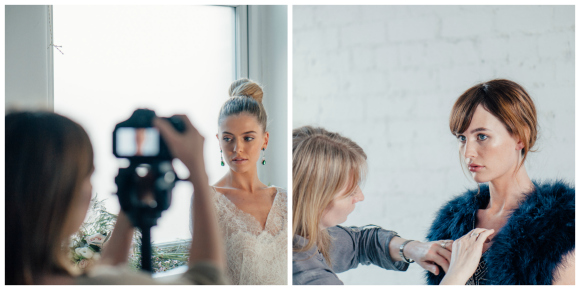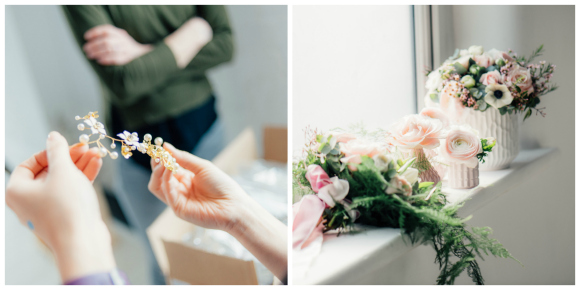 The video that Lara produced is here:
Never has the phrase 'dream team' had more meaning because these wonderful people truly brought my vision to life. Thank you.
Credits:
All images by Helen Roscoe Photography