August 24, 2016
Hair and beauty
How to get your bridal make-up to stay beautiful & pristine (the whole day long)
When you're the bride, all eyes are on you. There's no other day quite like it so it's no surprise that all brides want to look their best on the big day. Of course, Liberty in Love will make sure that you're accessorised to perfection but beautiful make-up is the final finishing touch so it needs to look wonderful all day long. To help you look beautiful from dawn to dusk, here are a few top tips…
I would absolutely recommend working with a professional make-up artist on your wedding day. Not only will they be able to suggest the best looks for you but they're also experts at creating looks that will last and will also photograph well. Please don't think that a make-up artist will transform you into someone you're not because they absolutely won't. Instead, they'll help you be the very best version of you that you've ever seen!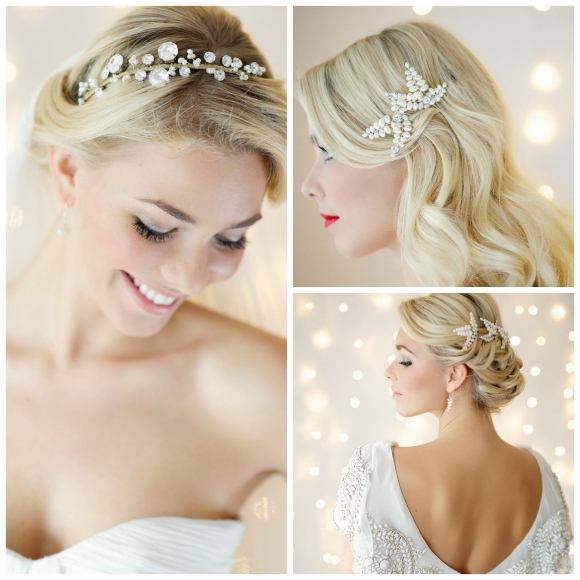 Of course, there are plenty of other things that you can do to make sure your make-up looks its best and this starts well before the wedding day. Prepare your skin by getting into a great cleanse/tone/moisturise routine in the months leading up to your wedding and remember that if you're going to try any new products to do so well in advance. A facial or two can also be a wonderful pre-wedding treat!
Preparing your skin is also important on the day. Using a primer before your foundation and eye make-up helps your make-up last and it will smooth and soften your skin as well as dealing with red or uneven areas. Lots of make-up artists also recommend applying concealer after foundation too so you don't simply remove the concealer when you add your foundation.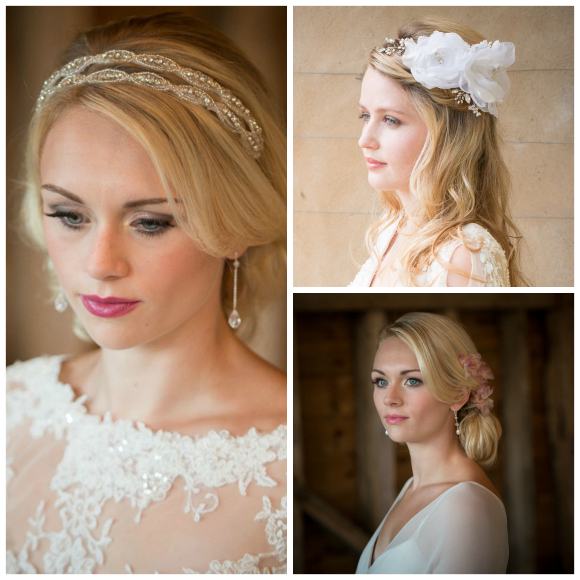 Taking a tip from the Hollywood stars of the past is also a great way to make sure your make-up lasts. Layering was big news in the 1950s because make-up products simply weren't designed to last in the same was as they are now so building up your blusher with a smooth, cream product and then using an oil-absorbing powder topped with a powder blush will make your rosy glow last.
The layering trick also works well with lip colour and can mean that you don't need a thick long-lasting lip colour that will dry your lips out. Again, start by prepping your lips with some balm and then fill in your entire lip with a neutral lip liner so your lipstick has something to hold onto. Then, apply your lipstick, blot and reapply. Lip-gloss can add a touch of shine but it doesn't help your lipstick last, so apply sparingly!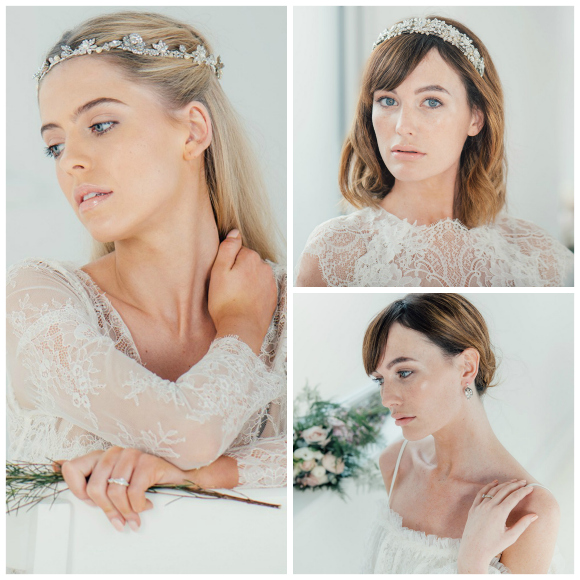 Waterproof mascara is another wedding day must-have. You never know if you're going to shed a happy tear or two so by using a waterproof mascara, you don't have to worry. Of course, lash extensions or faux lashes will mean that you won't need any mascara at all and you know they'll look amazing all day.
Don't forget to consider the climate when you're deciding on your wedding day make-up, especially if you're getting married overseas or in summer. Oil-free products work best in warm weather and some oil-free blotting sheets or powder will help keep any shine at bay.
Practice also makes perfect when it comes to your wedding day look. A trial with your make-up artist or a full run-through if you're doing your own make-up will really help. You'll not only know how long to allow for make-up on the morning of the wedding but you'll also feel confident with your look and know exactly how long it lasts.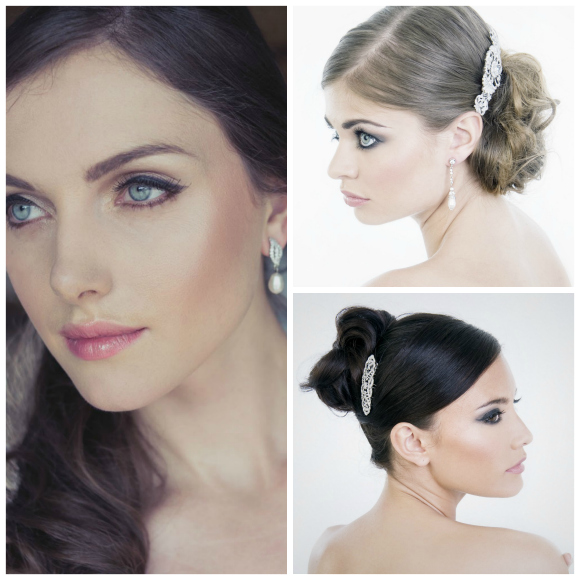 Finally, make sure you've got a little kit to hand on the big day for any running repairs. Lots of photographers like to whisk you away into 'the golden hour' for romantic photos after dinner so you might want to quickly touch up your lipstick after you've eaten. I have to say that our bridal clutch bags are the perfect place to hide your wedding day essentials so you know you'll look gorgeous until the very last dance of the day.
Credits:
Image 1: Antheia side headdress by Victoria Fergusson from Liberty in Love | Laurel pearl hair pins by Victoria Fergusson from Liberty in Love | Laurel pearl hair pins by Victoria Fergusson from Liberty in Love
Image 2: Pandora II crystal droplet earrings by Chez Bec from Liberty in Love | Floral Duo of Blooms headband by Chez Bec from Liberty in Love | Iris pink organza flower hair pins by Chez Bec from Liberty in Love
Image 3: Boho pearl blossom circlet by Halo & Co from Liberty in Love | Diana headpiece by Halo & Co from Liberty in Love | Glisten crystal drops by Halo & Co from Liberty in Love
Image 4: Opera Miss brooch on comb by Stephanie Browne from Liberty in Love | Kande pearl earrings by Stephanie Browne from Liberty in Love | Regalia Madame mantilla by Stephanie Browne from Liberty in Love