October 30, 2016
Inspiration
The essential accessories for the morning of the big day
Trust me when I tell you that there's nothing quite like waking up on the morning of your wedding. It's a feeling unlike any other and those precious hours before your ceremony can be a simply brilliant time. Surrounded by your closest friends, the morning of the big day can be a completely memorable occasion, made all the better with a few extras. So here's my guide to those essential accessories…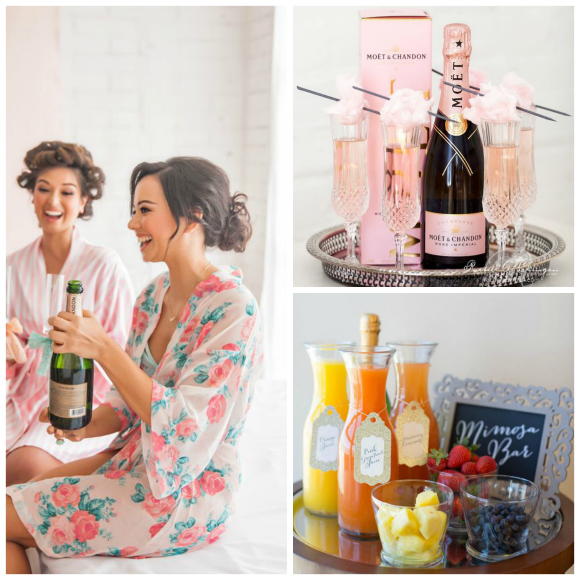 Firstly, you simply must have some gorgeous food and drink to accompany your preparations. It's absolutely lovely to celebrate your wedding with some delicious drinks (of course, champagne or mimosas would be top of my list!) but from a practical point of view, it's really important to make sure you eat, however nervous or excited you might be. It's likely to be quite some time before you're able to eat again so make sure that everyone's fuelled up for the day to come!
I also think that the morning of the wedding is the perfect time for a bride to give gifts to her bridesmaids. A beautifully wrapped necklace, bracelet or pair of earrings are perfect keepsakes and of course, at Liberty in Love, we've got a wonderful selection of bridesmaid gifts. For a fabulous finishing touch, how about including a little personal thank you note to your maids?

Now, it's highly likely that you'll be spending a good portion of the wedding morning having your hair and make-up done and there's likely to be a photographer around too. So, pretty robes are an absolute must-have. They're not only easy to slip on and off, they also look lovely in photographs! Similarly, how about some personalised hangers for your gown and the bridesmaids' dresses? These are another lovely keepsake plus they make 'the dresses' photo all the more fabulous.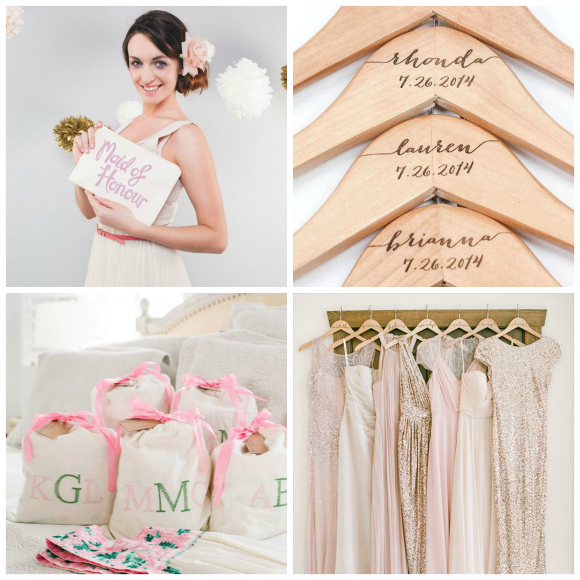 Creating a little bridesmaid kit bag is another thoughtful touch and our selection of tote bags and pouches are perfect for this. You could fill them with practical gifts or essentials for the wedding day and I know that lots of maids use the bags after the big day. Another must-have for the morning is a big emergency kit – this could contain hairspray, insect repellant, sunscreen, blister plasters or anything that people might need.
You'll also need a brilliant wedding morning playlist to be the perfect soundtrack to your day. Ask your maids to suggest suitable tracks or put something together that you know is going to make everyone smile. How about songs you remember from school or university or some old school movie soundtracks? You could also gift the playlist to your maids so they'll always have it too.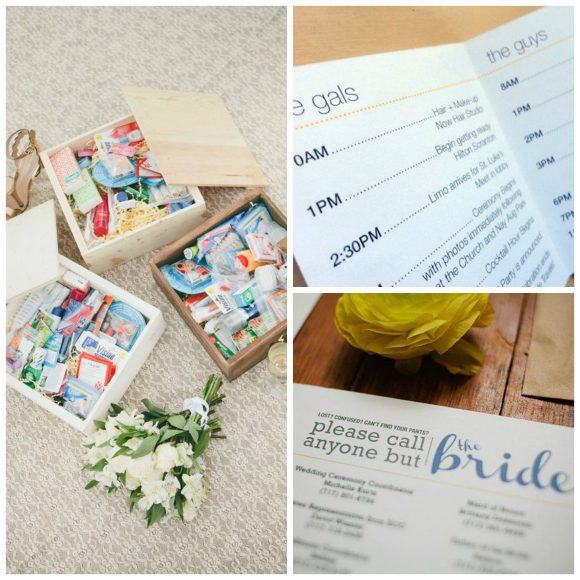 I also have to include a couple of super practical essential accessories too. A wedding morning timetable might not sound like much fun but I promise you it'll make your morning easier. Letting everyone know where they need to be and when means that you'll have a smooth, stress-free morning without questions and queries. Also, make sure that you've got lots of mirrors and extra plug points in your room. With people getting ready, charging phones, curling or straightening their hair and making sure they look their best, things could get busy!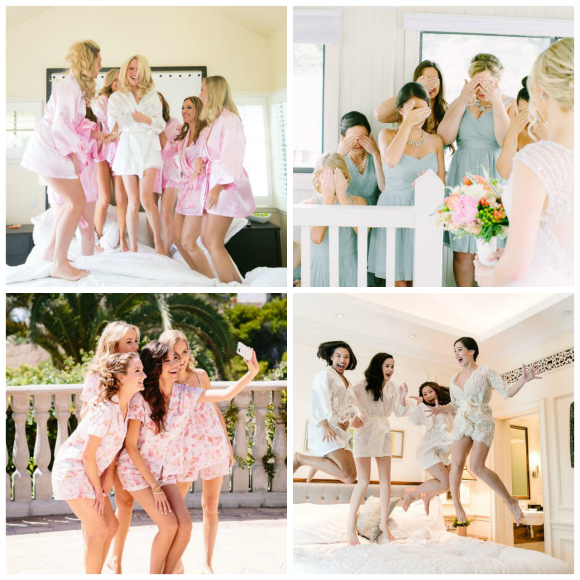 Finally, the most important accessory for your wedding morning is time. Make sure that you've got plenty of it! This is a once-in-a-lifetime opportunity to make memories with your bridesmaids so make sure there's time in your schedule for fun, photos and lots and lots of laughter.
Credits:
Image 1: Left - Style Me Pretty | Top Right - MOD Wedding | Bottom Right – The Knot
Image 2: Top Left - Maid of Honour Pouch from Liberty in Love | Top Right – Intimate Weddings | Bottom Left – Leslee Mitchell | Bottom Right – The Wedding Chicks
Image 3: From Left - London Pearl necklace by Victoria Fergusson from Liberty in Love | Carly cuff by Untamed Petals from Liberty in Love | Seren earrings by Stephanie Browne from Liberty in Love
Image 4: Left – Style Me Pretty | Top Right – Wedding Party | Bottom Right – Bridal Guide
Image 5: Top Left – It Girl Weddings | Top Right – Style Me Pretty | Bottom Left – Hytched Weddings & Events | Bottom Right – The Wedding Scoop