Liberty in Love crowned as Best Wedding Online Retailer 2015
I'll admit it, I've likened having the business to having a child on more than one occasion.
Not that I'm hugely experienced in having babies as my brood runs to a single count of one. But, for me at least, it seems that having a child and running a business/being self-employed bear a lot of similarities.
From morning until night, both are on my mind and in my heart. There are effortless days that flow beautifully and long days that aren't actually so great. Then, there are those singular moments of wonderfulness that make my heart soar.
Last Thursday was one of those brilliant moments... and I'm still on cloud nine!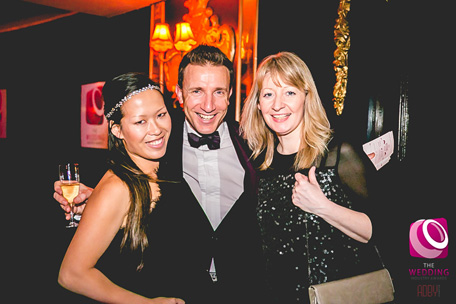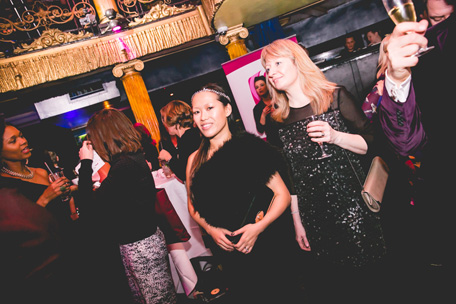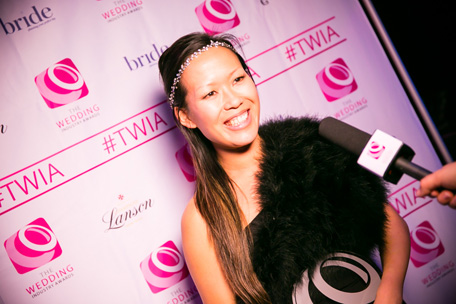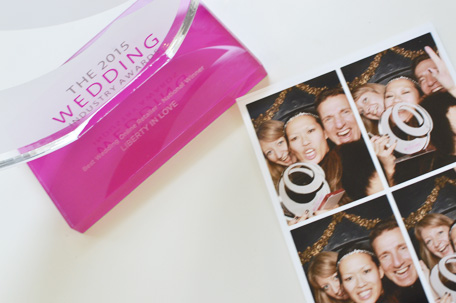 We did it! I'm elated that we've been awarded 'Best Wedding Online Retailer' in The Wedding Industry Awards 2015. Hugest thanks to our gorgeous brides who voted for us, we really do have the loveliest ones.
We're quite taken with our bit of awards eye-candy (a.k.a. trophy). Better still, I'll admit that we're a teensy bit overwhelmed with the generous comments we've had from our brides. Below are a few of these comments for you to read. 
COMMENTS AND FEEDBACK FROM BRIDES
"I just had to recommend Liberty in Love for the award after an excellent experience with them when choosing my wedding accessories. The website is really accessible, easy to navigate and the product detail is amazing. I finally settled on the SAGE headpiece from Untamed Petals which is absolutely beautiful!!! However, it was the service that both Tabby and Siu provided on the entire process which was just second to none, they are sooo brilliant and I would recommend them in a heartbeat!"
"Siu & Tabby were both very kind, and offered us the most impeccable service at a very stressful time with limited time! The product we wanted (earrings) were ordered in specially and arrived very quickly, and were EXACTLY what I dreamed of! THANK YOU GIRLS!!! :)"
 "Amazing service throughout! I had a headpiece planned but when arrived was no good! In a panic I began to search the internet as my wedding was three weeks away! I came across Liberty in Love they had a perfect selection which were all beautiful. The one I decided I loved had a 6 week order time frame in place. I took a chance and emailed liberty in love explaining my situation. The lady was more than helpful and managed to source and send in the matter of a week!!! Amazing!!!"
"I got in contact with liberty in love because I fell in love with a hair piece that was online, in  fact before I'd even booked our venue I ordered this vintage styled piece because it summed up everything I wanted the wedding to be. it is and was so beautiful, it took a while to wait for it to be made but it was well worth the wait and seeing it in my hair on the day just completed my look. thank you to the girls at Liberty in love for my amazing headpiece."
 "I really wanted the perfect look for my wedding, and with the brilliant advice and guidance I got from Liberty in Love, I got the look I wanted with some beautiful accessories that really brought out the vintage theme in subtle and sophisticated way."
 "Customer service is second to none. After placing an order for a wedding cuff, I asked if Liberty in Love could help me find some earrings to compliment both the cuff and the rest of my outfit. Tabby was amazing, matching crystal colour and the style I required to provide me with plenty of options. When it finally turned out the cuff did not fit, Tabby pulled out all the stops yet again to send a replacement item, with a lead time of 4-6 weeks. A company that goes the extra mile."
 "Stock beautiful handcrafted products that represent quality and individuality. Their personalised note enclosed within the packaging was a special individual touch. I will be keeping my hairpiece as a family heirloom. :-)"
 "Absolutely LOVED my earrings that I bought and wore for my wedding day. They looked a lot more expensive than they actually were, but they completed my look and gave the "wow" factor that I was after in a statement earring! I've since worn them to another wedding as I love them so much. The service I received from Liberty in Love was fantastic, along with the very quick delivery. The packaging was also lovely! Being a graphic designer, I really appreciated it :)"
 "I had left my accessorising until last minute, unbelievably! Was pretty stressed. LiL were fantastic! Especially as I wasn't sure if I could trust a website, even though it's a very professional looking one! I had a great choice, Liberty in Love answered my many queries very quickly, and the order arrived super fast, with no compromise on the standard of product, packaging or care. Loved my headpiece, bracelet and garter. Headpiece made me feel more special on the big day than anything else I had on!!"
 "I chose to purchase from liberty in love because if the stunning unique items they stock. The headpiece I purchased for my wedding day was absolutely amazing and the way they packaged it was phenomenal. It made it extra special to open. I highly recommend them to all of my family and friends."
Lovely comments - reading these again make me feel very proud once again.
So, the main similarity between motherhood and being a business owner? I'm not crazy enough to think that I have all the answers, but it seems to me that if you put someone else at the heart of what you do, be that bride or baby, then it's all good in the end.