January 09, 2018
Inspiration
January wedding dress of the month
And welcome to 2018! We hope that the New Year has started wonderfully well for you and that you're all set to ace your wedding prep over the coming months. We're starting January in style by revealing our wedding dress of the month. And, to complete your bridal look, we've selected our favourite wedding hair accessories, bridal veils, shoes and wedding jewellery. This is a seriously sophisticated ensemble for stylish brides…
Our January wedding dress of the month is this exquisite design from the Jesus Peiro 2018 collection. Designed and manufactured in Spain, Jesus Peiro is all about couture-standard finishes, fabulous textiles and fantastic details. We love the neckline on this dress, the voluminous skirt with that sharp front pleat, the bow at the waist AND those pockets. It's a thoroughly modern take on a traditional gown that makes it ideal for 2018.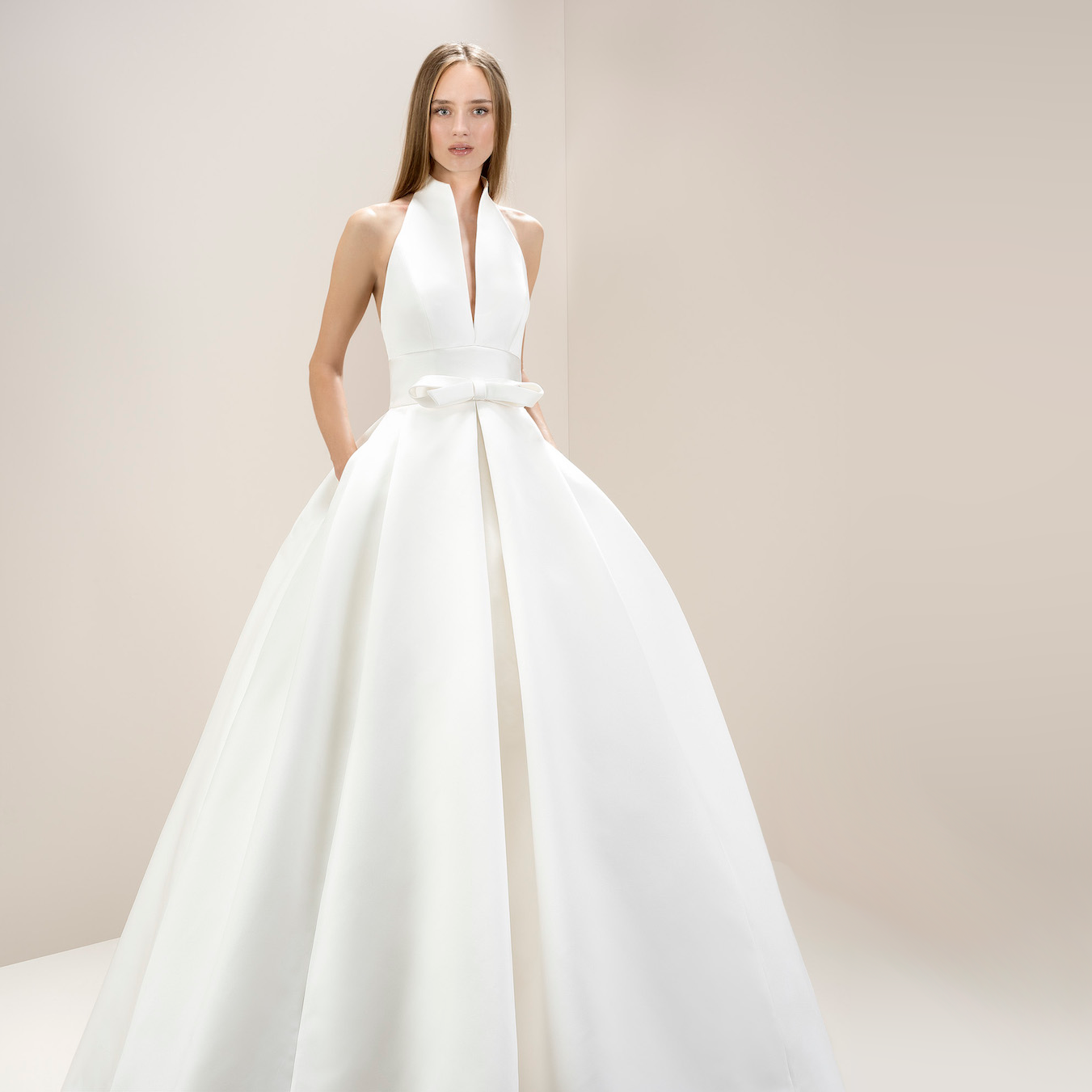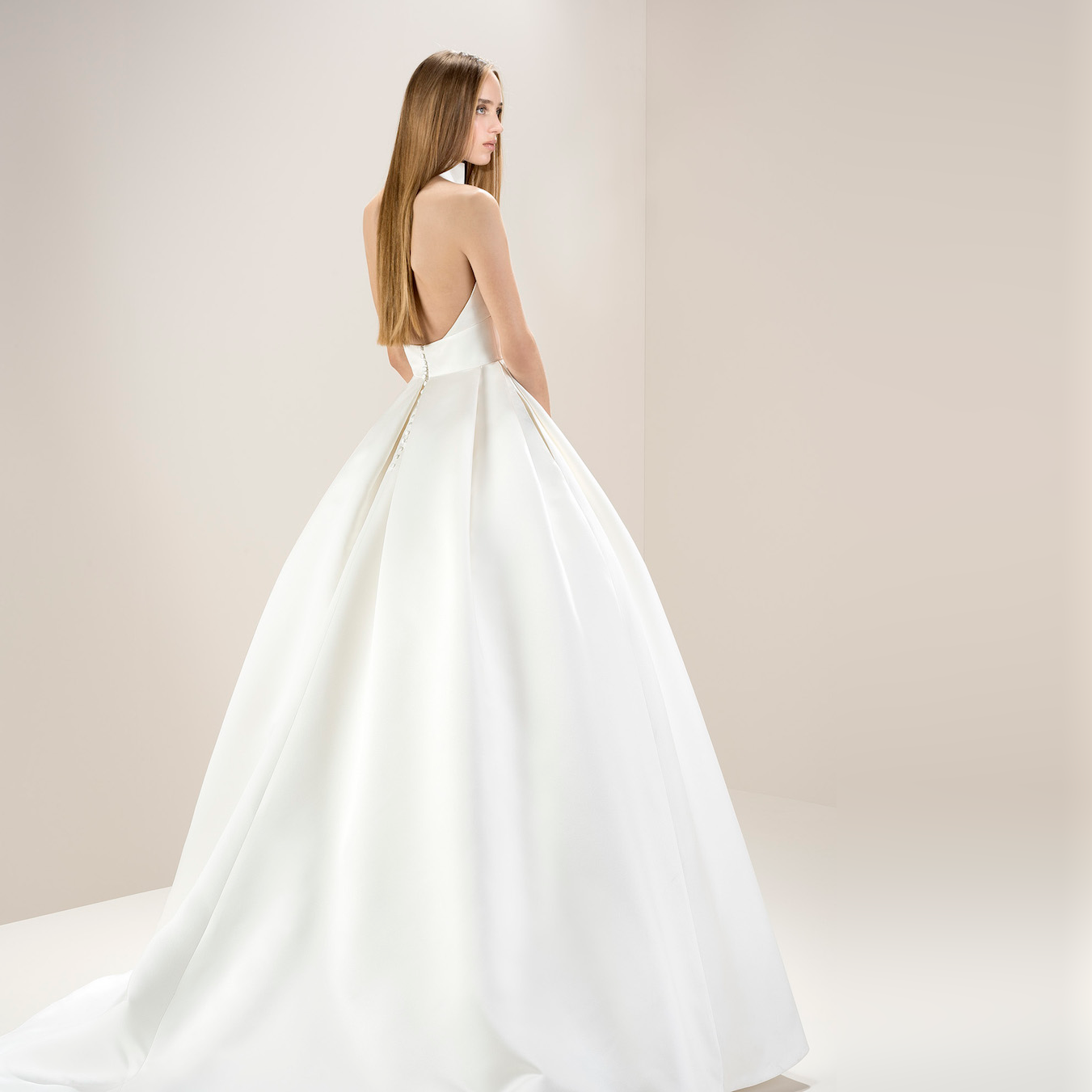 WEDDING HAIR ACCESSORIES
Let's start with your wedding hair accessories and for this dress, we think that a sleek 'do would just be the best choice so let's look at the wedding headpieces that complement this style.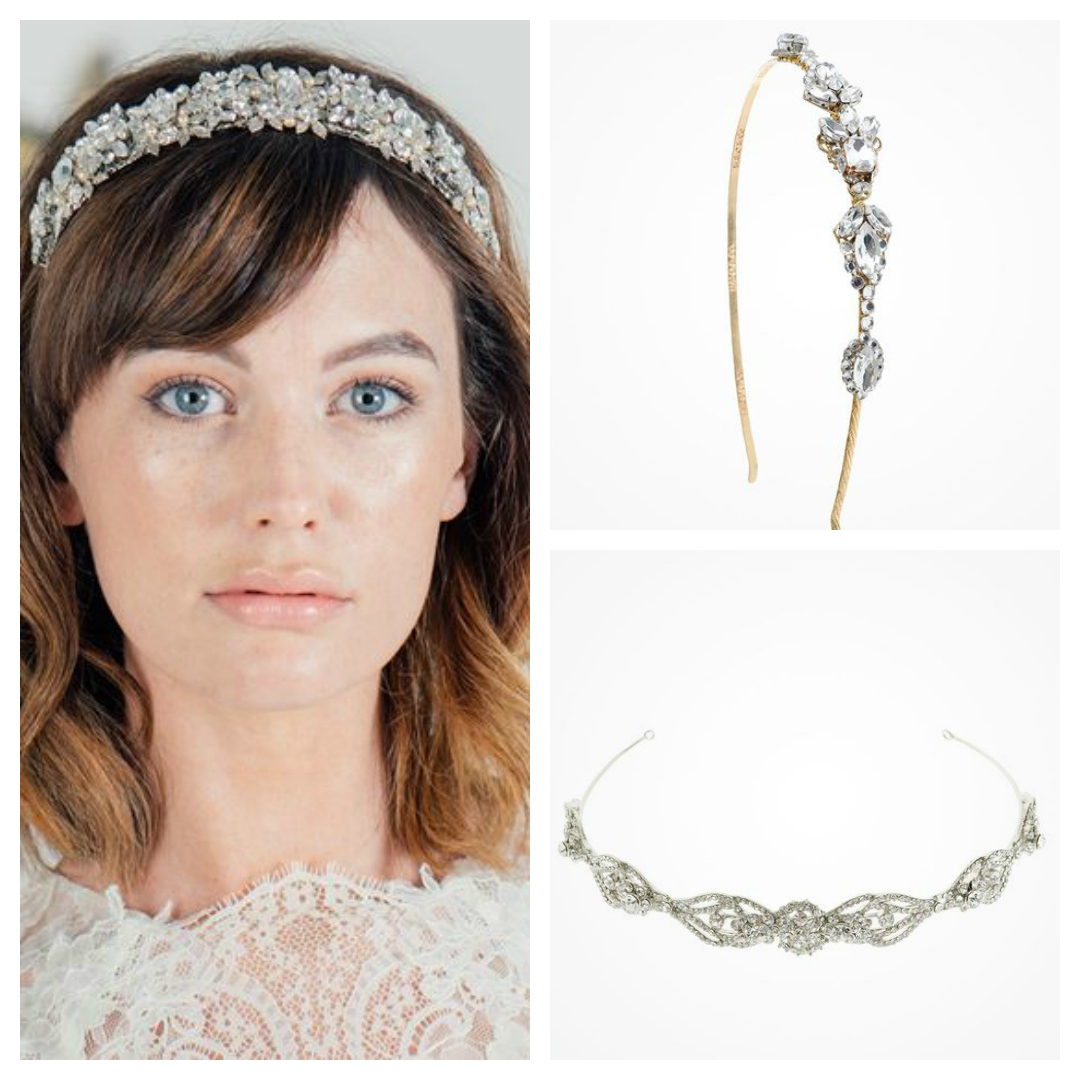 Because this dress is so refined, we'd love to add some sparkle with a stunning headpiece. You could opt for an elaborately embellished design that works with the quintessential bridal style of the gown or a simpler crystal headpiece in either silver or gold.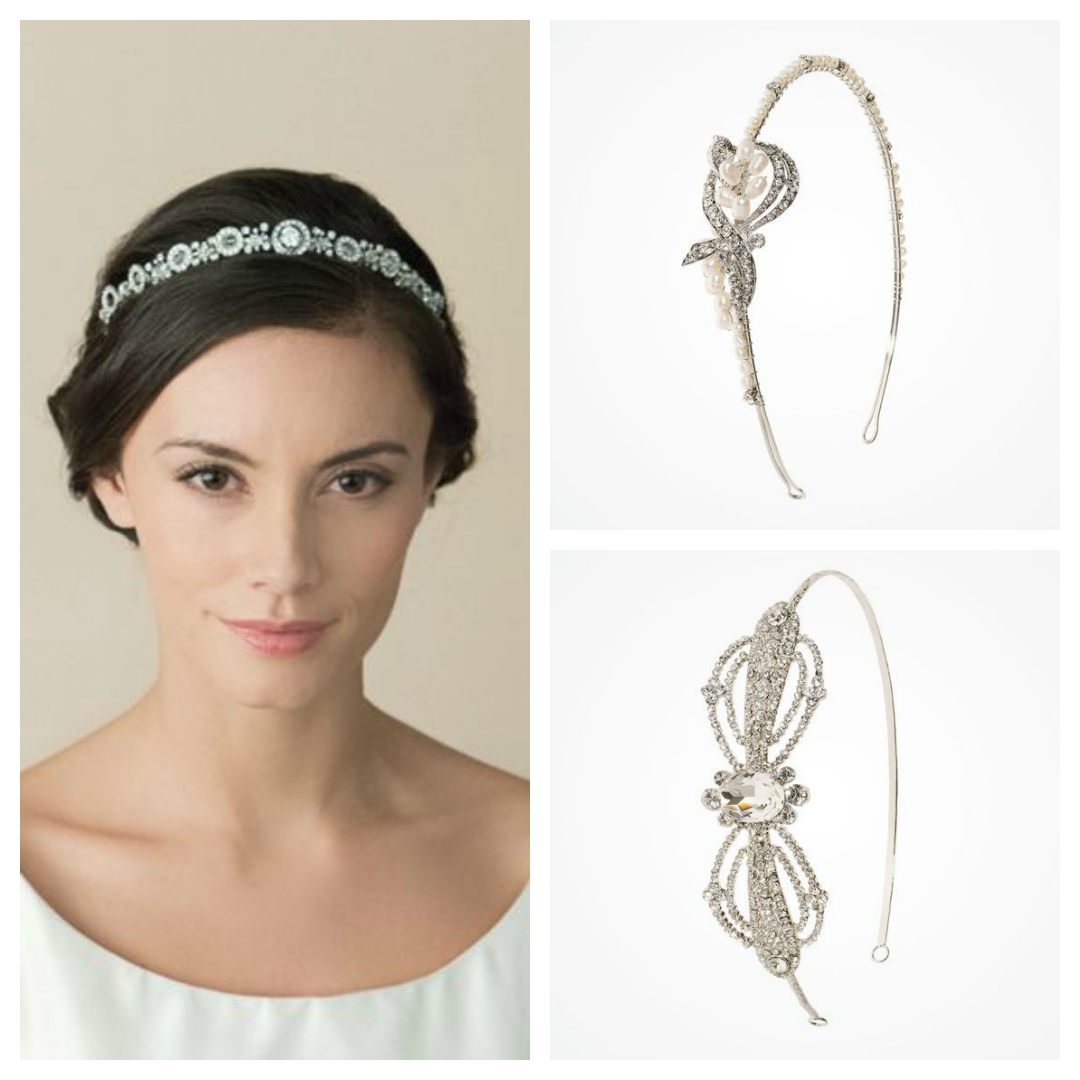 The bow that sits on the waist of the dress is a big feature so it would be great to highlight this with your accessories. How about a headpiece that gives you bows AND sparkles?
We also love wedding hair combs with sleek updos and if you'd prefer not to wear a larger headpiece, combs are a great way to bring a touch of glamour to your hairstyle and they work really well with veils too. If you're teaming your hair comb with a veil, do take it to your hair trial so you can practice styling the two together.
WEDDING JEWELLERY
The high neckline on this gown means that a necklace might not get the attention that it deserves so we'd suggest beautiful wedding earrings that make the subtlest of statements. You also know that you'd wear these earrings time and time again after the big day.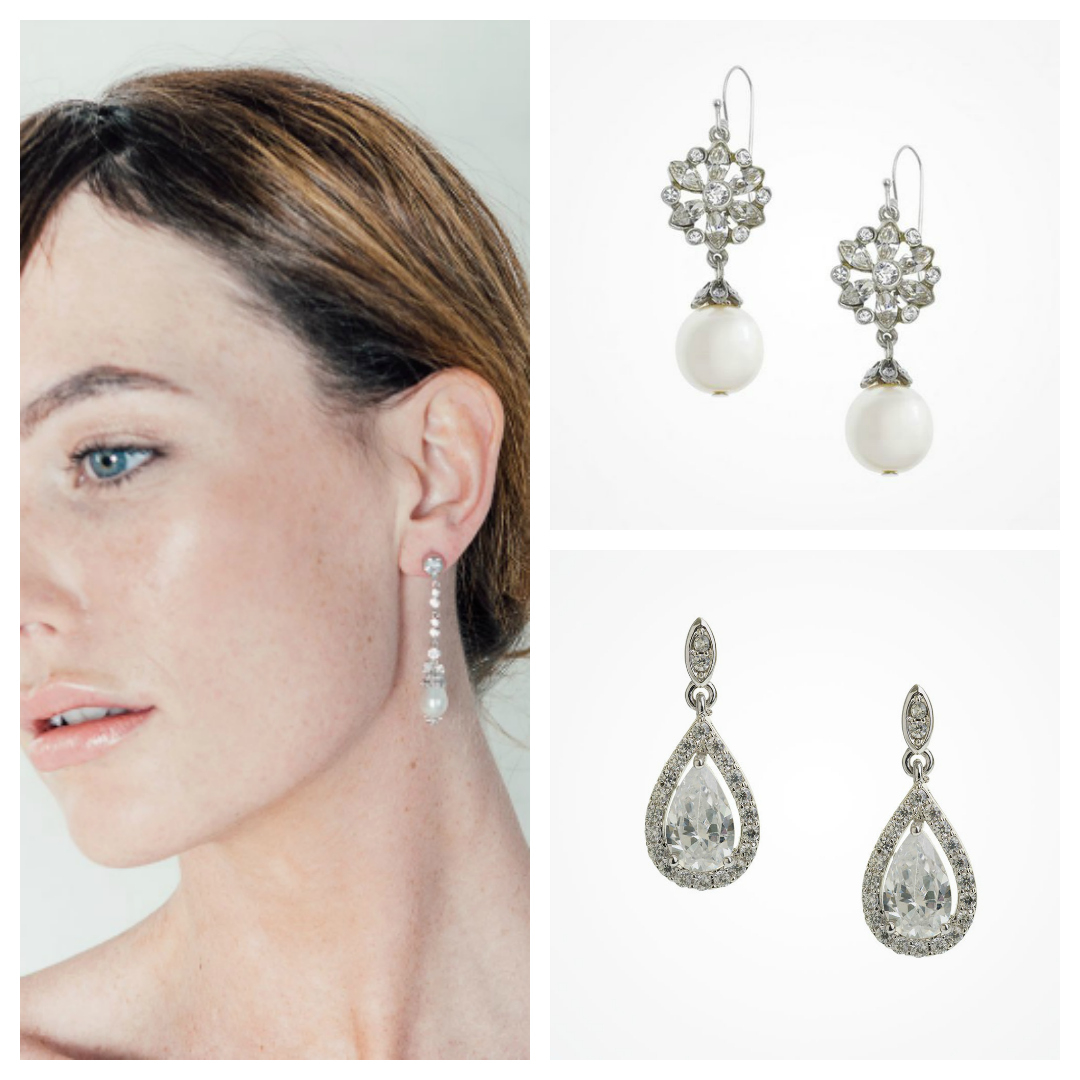 As you can see, the skirt on this dress is made from a smooth, heavy material so why not wear a pretty wedding bracelet? You can be sure that it won't catch on any lace detailing and we love timeless tennis bracelets or those that pair pearls with a little sparkle.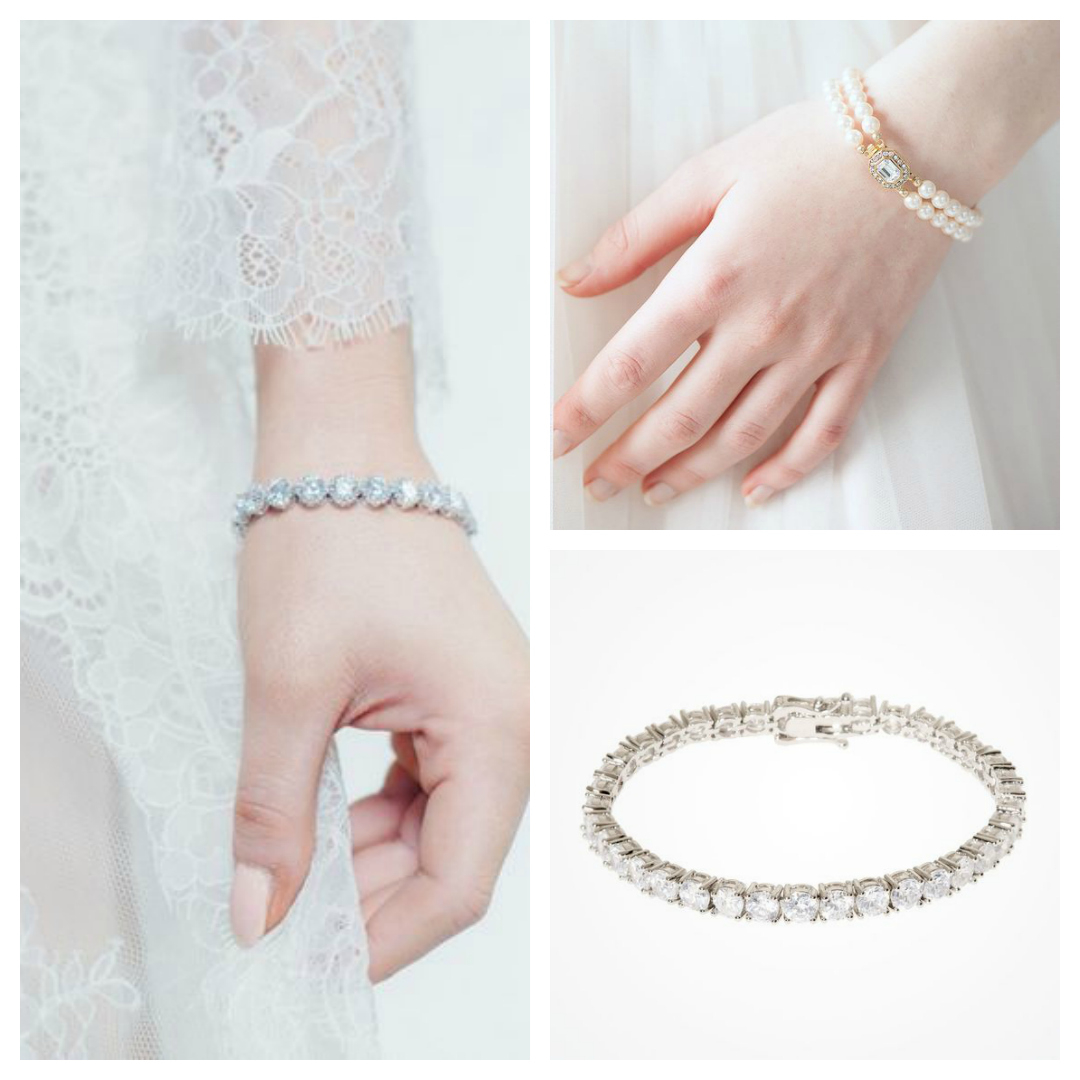 SHOES & WEDDING ACCESSORIES
Because we've chosen this dress with January in mind, we've selected some wedding shoes that are practical in the colder months. Embellished court shoes make our shortlist because they're oh-so stylish and ideal for this dress. If you're feeling brave (or if you don't need to go outside in the cold!), a pair of peep-toes would be another excellent choice.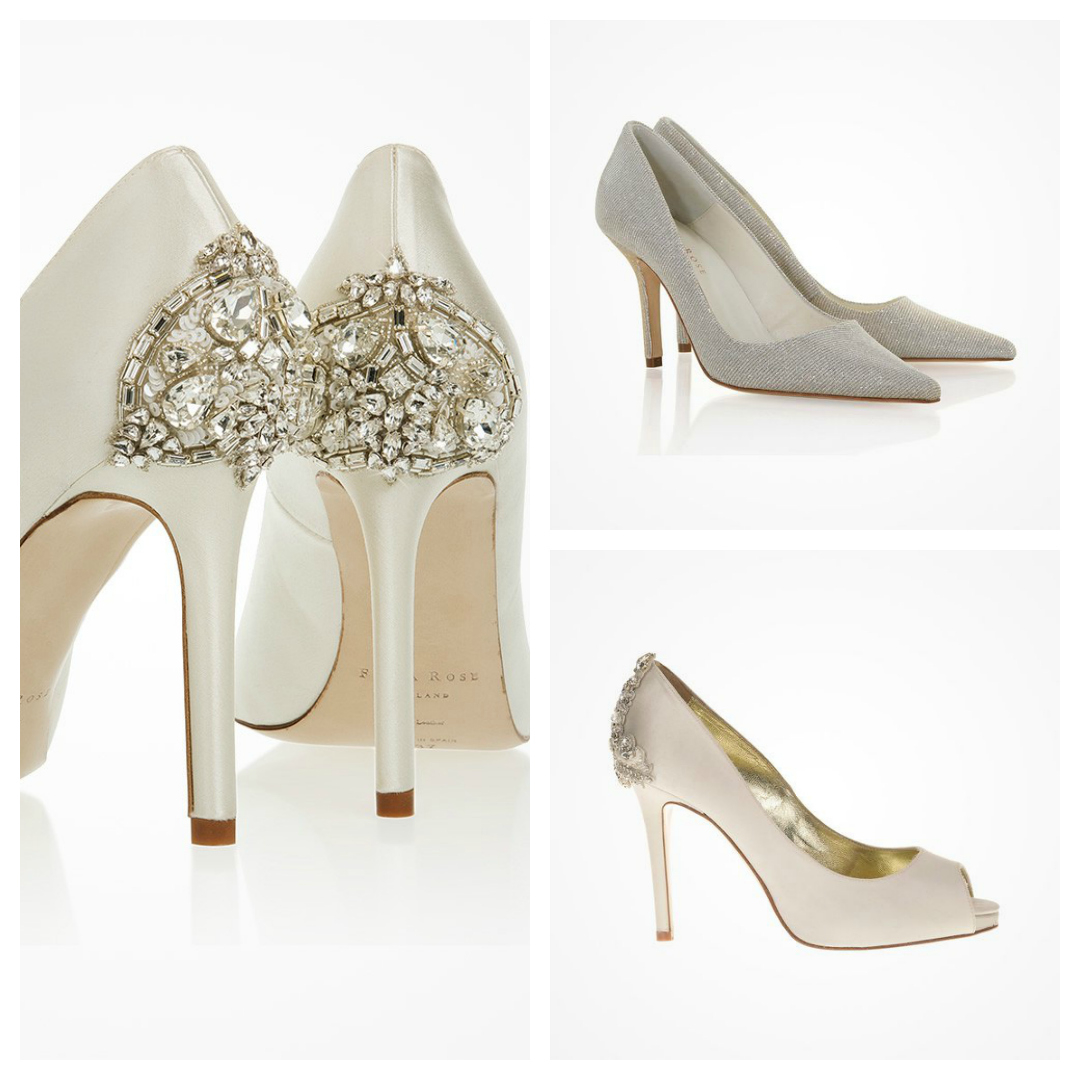 Finally, let's just add the last details to your look shall we? Again, with the weather in mind, we've picked out a warming bridal stole that will work so well against the smooth fabric of the dress. A classically elegant bridal veil completes your bridal ensemble and we'd opt for a long design to balance that big skirt.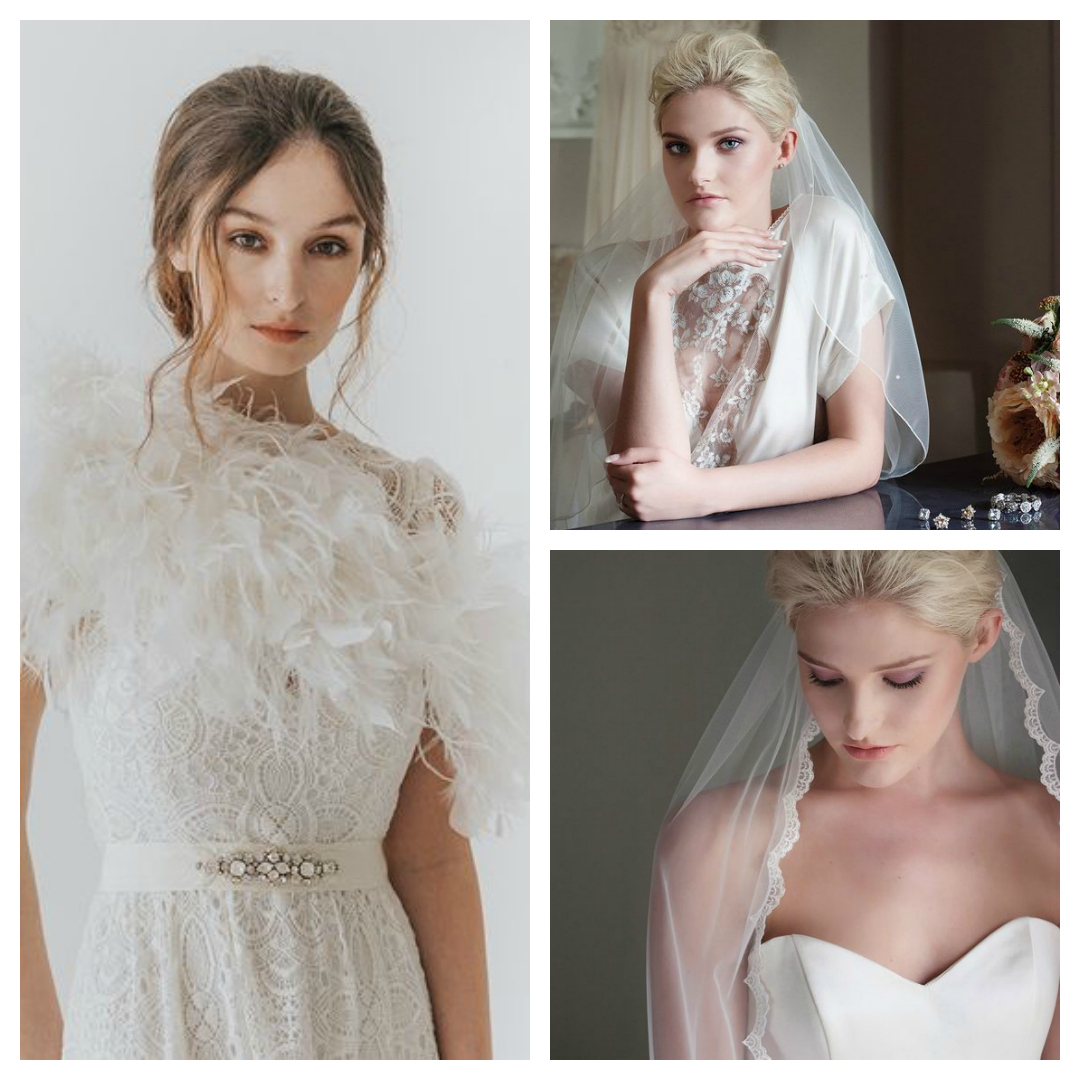 If you'd like us to help you select the perfect accessories to work with your wedding dress, do get in touch. We'd be thrilled to offer advice and suggest pieces we know you'll love.
Credits:
Wedding Dress – Style 8007 by Jesus Peiro
Image 1: left Diana elaborately embellished headpiece by Halo & Co top right Maude crystal clusters gold headpiece by Halo & Co bottom right Renee crystal embellished headband by Ivory & Co
Image 2: left Selma crystal headband by Ivory & Co top right Taylor bridal headpiece by Ivory & Co bottom right Ritz Art Deco bow headpiece by Ivory & Co
Image 3: top left English violet crystal blossoms and sprigs comb by Halo & Co top right Charleston fan-shaped comb by Victoria Fergusson bottom left Radiance trio of starbursts comb by Victoria Fergusson bottom right Allure comb by Stephanie Browne
Image 4: left Peacock pearl drop earrings by Stephanie Browne top right Crystal floral earrings with pearl drops by Ben Amun bottom right Belmont crystal drop earrings by Ivory & Co
Image 5: left Madeira crystal embellished bracelet by Ivory & Co top right Lilia gold vintage-inspired pearl bracelet by Katherine Swaine bottom right Imperial cubic zirconia bracelet by Ivory & Co
Image 6: left Ivory ostrich feather bridal stole at Liberty in Love top right Early pearl tulle veil by Rainbow Club bottom right Beauty lace edged veil by Rainbow Club
Image 7: left Empire crystal and bead embellished point court shoes by Freya Rose top right Albertine gold pointed court shoes by Freya Rose bottom right Penelope crystal and bead embellished peep-toes by Freya Rose