November 23, 2018
Real Brides
Sarah
Sarah wore the Ivory feather bridal stole at Liberty in Love. Image by Meeker Weddings.
1. Sarah, tell us about your dress!
This dress is from the store and designer Winnie Couture. I hoped to achieve a romantic look but classic look.
2. I think many of us have an idea of the type of bridal look we want to achieve when we start the wedding planning process. Did you?
I wanted to look like myself but a better version. I hoped to achieve an elegant glam look that brought out the winter spirit.
3. Why did you choose the accessory (or accessories) from Liberty in Love?
I have always loved the winter look and wanted to stay warm but add sophistication to my look.
4. If you could only offer one piece of advice to Liberty in Love brides-to-be, what would it be?
Don't stray too much from your everyday style and enjoy your day!
SHOP SARAH'S LOOK 
Achieve Sarah's classically glamorous bridal look with our Ivory feather bridal stole, the perfect cover-up for her Winnie Couture bridal gown.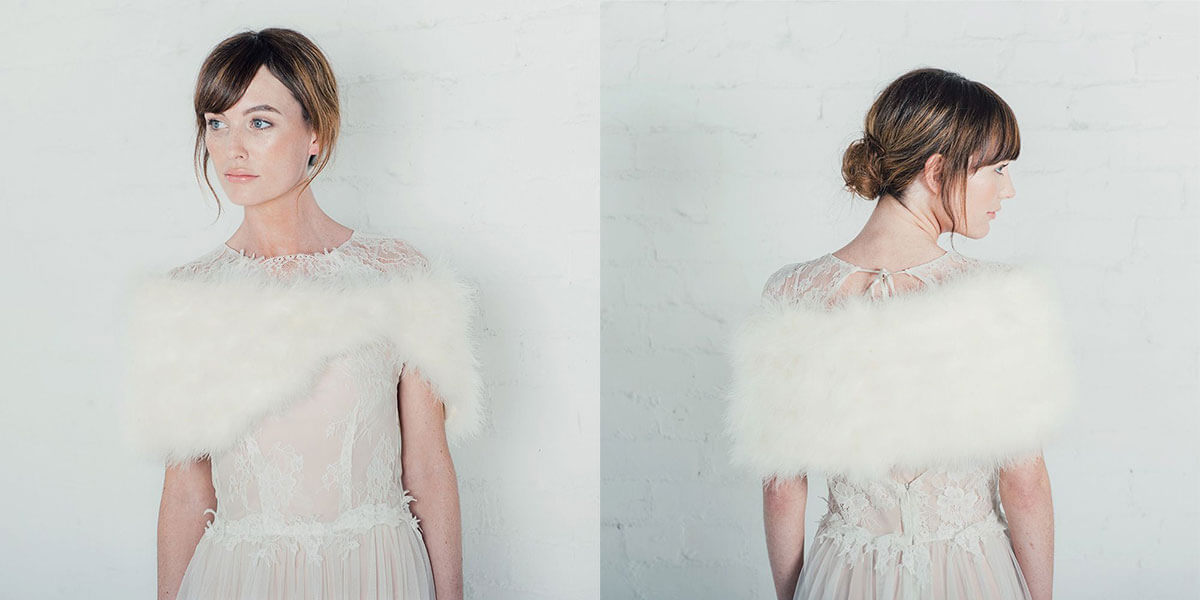 You can also find similar long chandelier bridal earrings and simple wedding veils in our wedding earrings and wedding veils.