February 27, 2019
Real Brides
Sadie
Sadie and Rob had their wedding at The Old Vicarage Boutique Hotel in Southwell. They tied the knot on the most romantic date of the year, Valentine's Day.  We love Sadie's natural glamour - I'm sure you'll agree she looks completely beautiful - and she was kind enough to tell us a little bit about her big day, her bridal look and her tips for fellow brides.
Images by Sarah Salotti Photography.
TELL US ABOUT YOUR DRESS!
My dress was an Essence of Australia dress. I got it from a bridal shop in Melton Mowbray Leicestershire called RS bridal. I wanted something fitted as I don't suit big and puffy. I liked it as it was backless but still with lots of detail at the front. I also felt it was a bit different to others I normally see.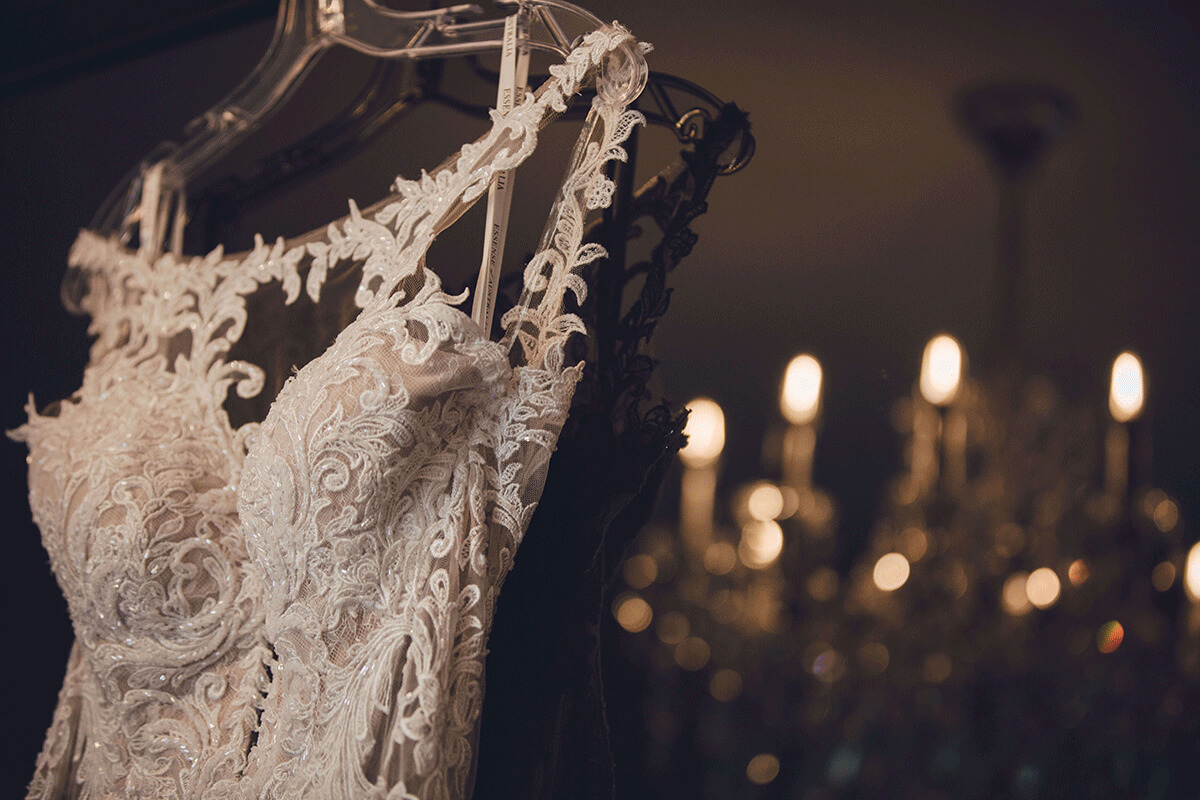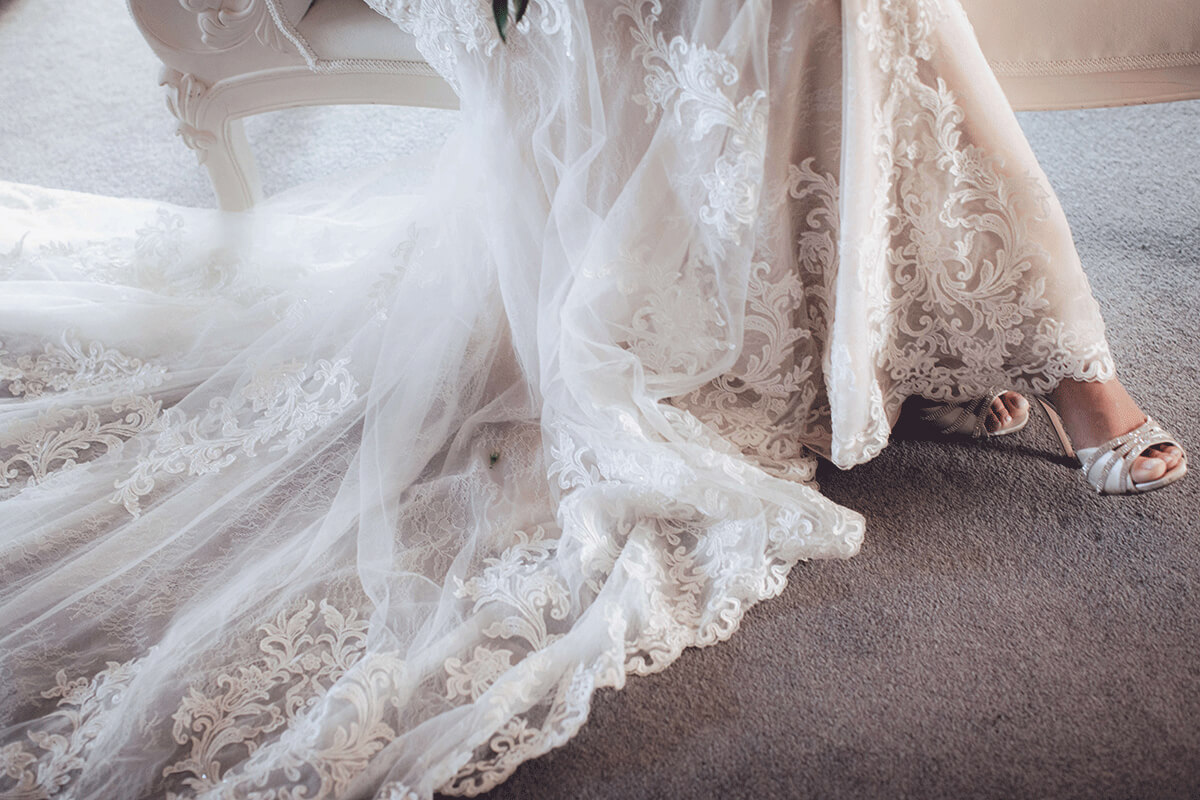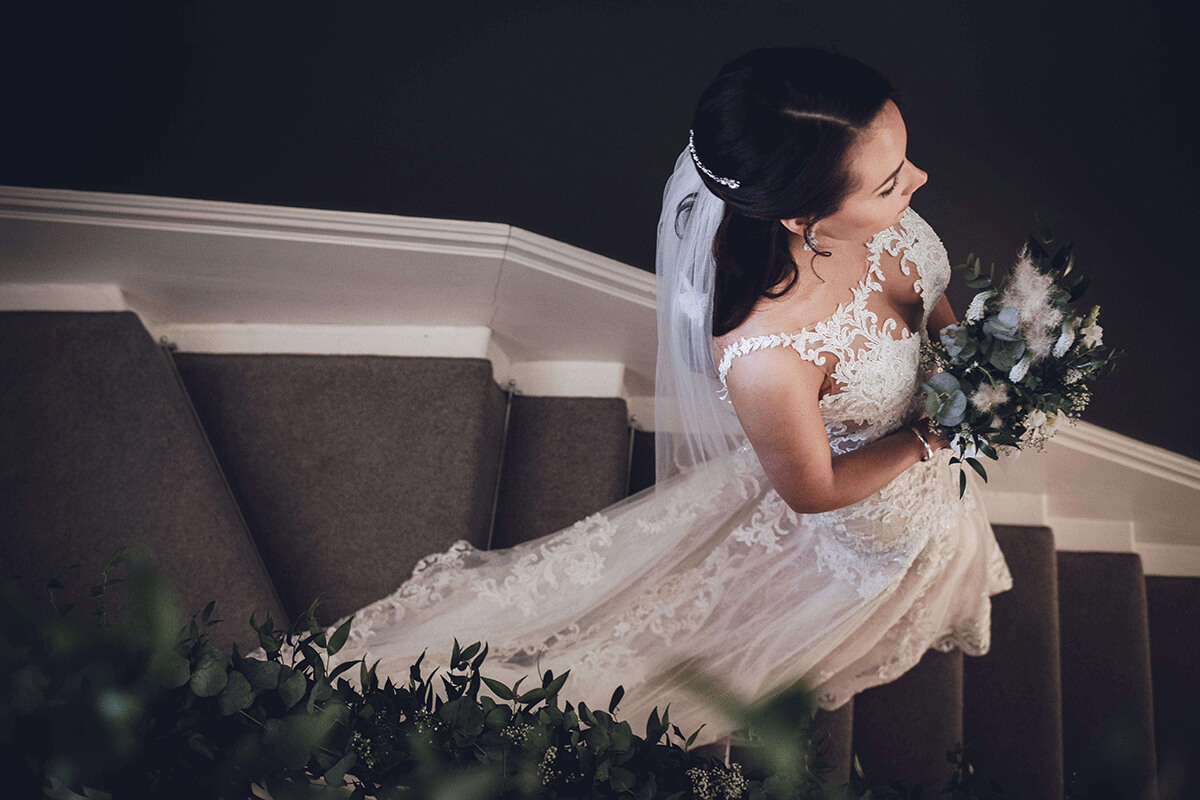 WHAT BRIDAL ACCESSORIES DID YOU CHOOSE TO WEAR?
I chose the Baylie drape of crystals headpiece and the Ember CZ drop earrings as I wanted a bit of glamour but nothing too much. I looked for accessories that had more of a leafy look to the crystals rather than pretty and flowery - my dress was more leafy and glamorous than pretty and flowery (if that makes sense) I was really happy with both of them.
The Baylie drape of crystals headpiece was a great price compared to lots of things I had seen and I liked that it was also a bit vintage. And I feel I will be able to wear the earrings again when I'm dressed up. I have actually bought them on honeymoon with me!!!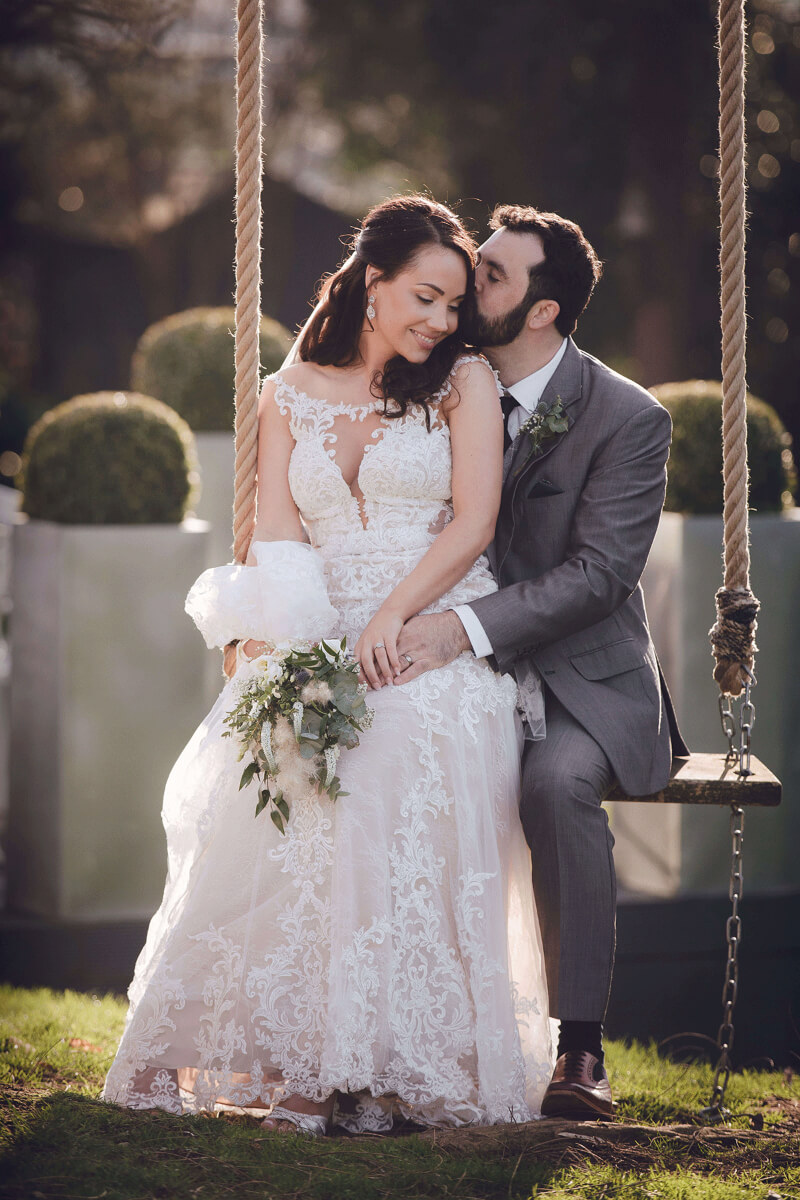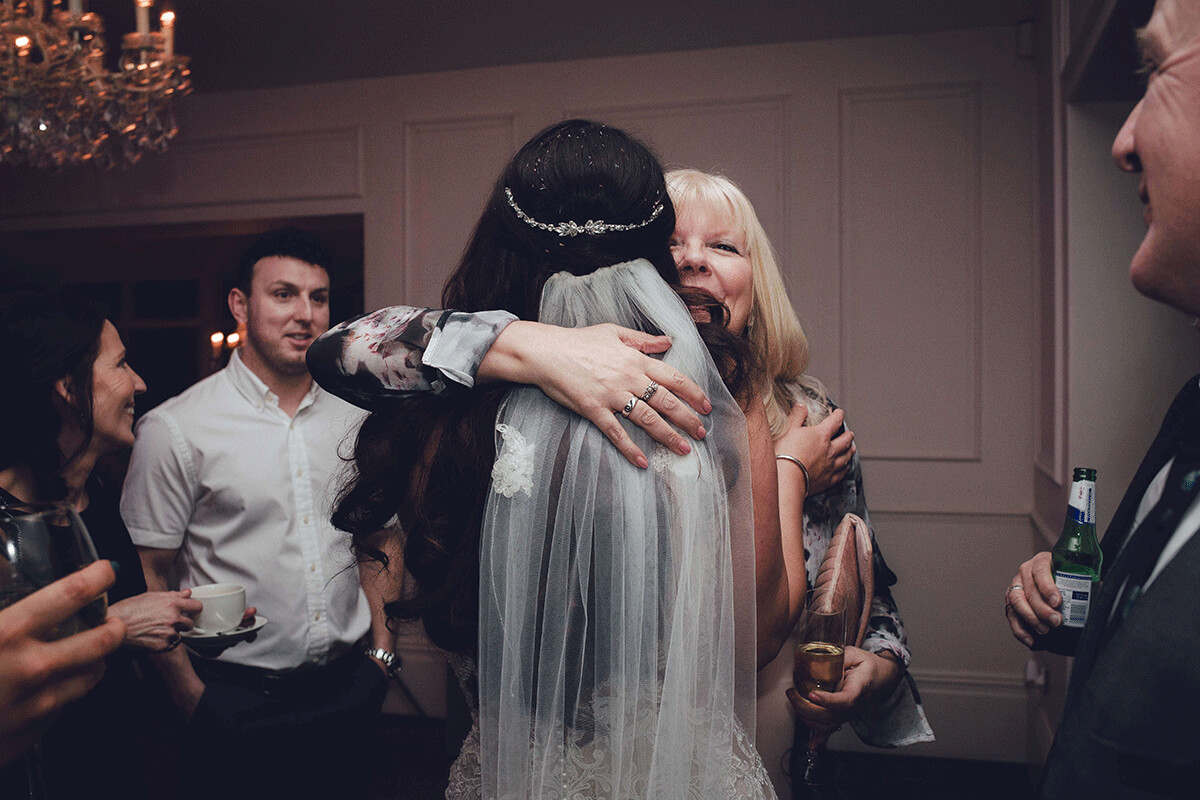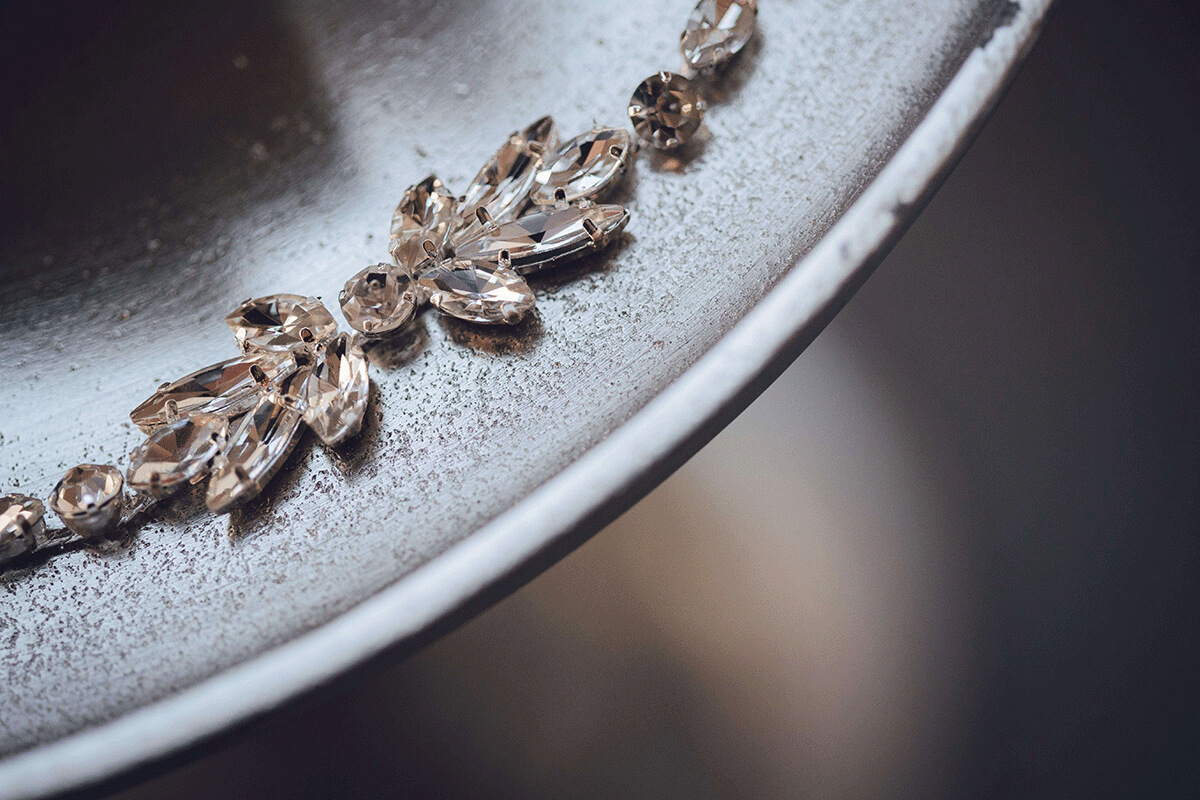 I'm so glad I got my accessories from Liberty in Love too as you guys were so helpful. I was so fussy about the accessories when I was looking and had left it 'til the last minute as usual. I think that was the thing I found most stressful about the whole wedding!!! I think it's because in my head I kind of knew what I wanted and that made it harder to find.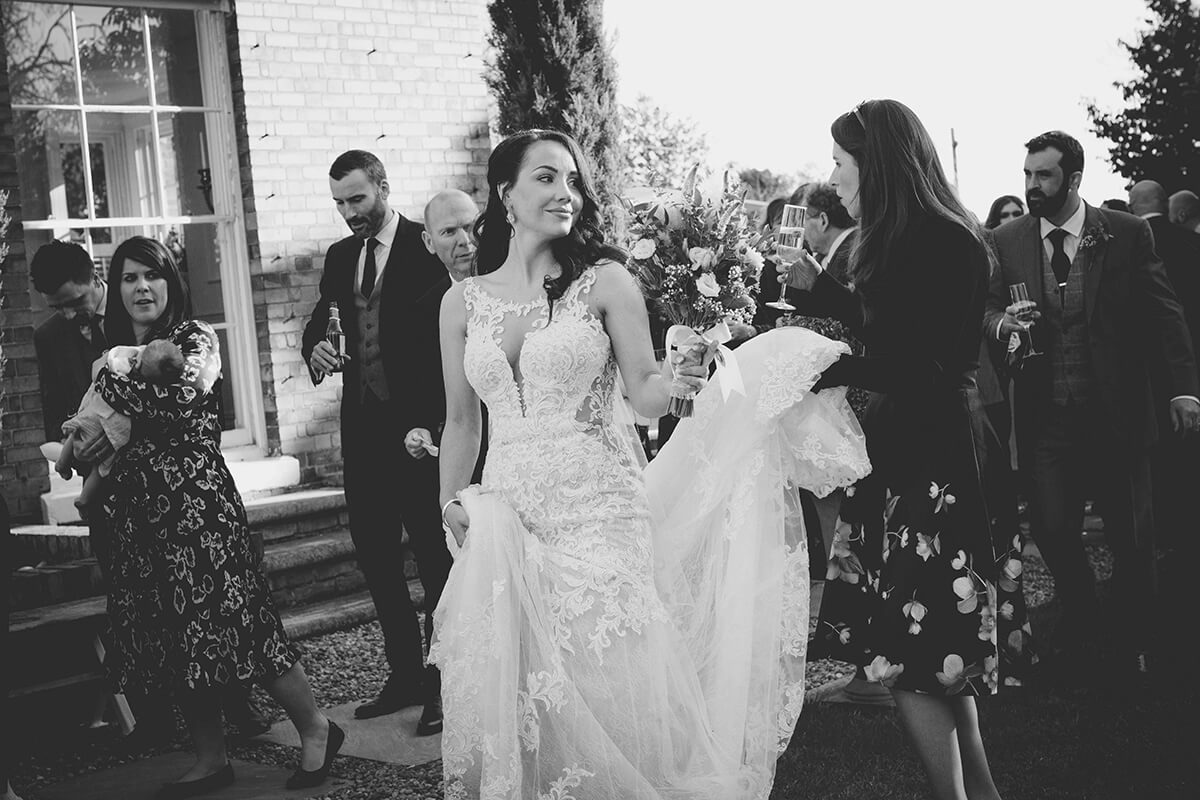 Tabby was amazing- sending me tonnes of pictures of different pieces that suited what I described and even looking at a picture of my dress to help. She helped by rushing my orders through with just a few days to go before the wedding. She was just so patient and thanks to her I felt I ended up with the perfect pieces. I haven't experienced better customer service anywhere, I don't think! 


DO YOU HAVE ANY TIPS FOR OTHER BRIDES-TO-BE WHO ARE CURRENTLY PLANNING THEIR WEDDING?
Advice wise, we planned our wedding in 6 months and it was fine. It meant we had less time to get stressed out - and it didn't take over our day to day life and become the only thing we spoke about as a couple! We kept it about what it should be about - which is a marriage. I would advise other brides to just remember the real meaning when they are getting stressed about appearances etc. It's not a show. We had 54 people to the day time and it was intimate and lovely. We got to speak to all our guests!!!! 
In terms of accessories I found that less was more. I looked at a few things that were bigger and blingy because I felt I should be making a statement - but you definitely end up realising that less is more. 
My main piece of advice would be not to give into pressure when it comes to having a makeup artist etc and changing your look. I felt really worried about this and kept trying 'different looks' because people told me that you need more make-up for the camera and you need it to last. My partner didn't like them after trials as they weren't me!! He wanted the normal me and I'm so glad that in the end I stayed natural looking. I can look back and see myself now in the photos not someone else.
SHOP SADIE'S LOOK
Complete an effortlessly glamorous bridal look like Sadie's with the Baylie drape of crystals headpiece and Ember CZ drop earrings.  Both of these all-crystal accessories have a timeless sparkle that will forever be in style.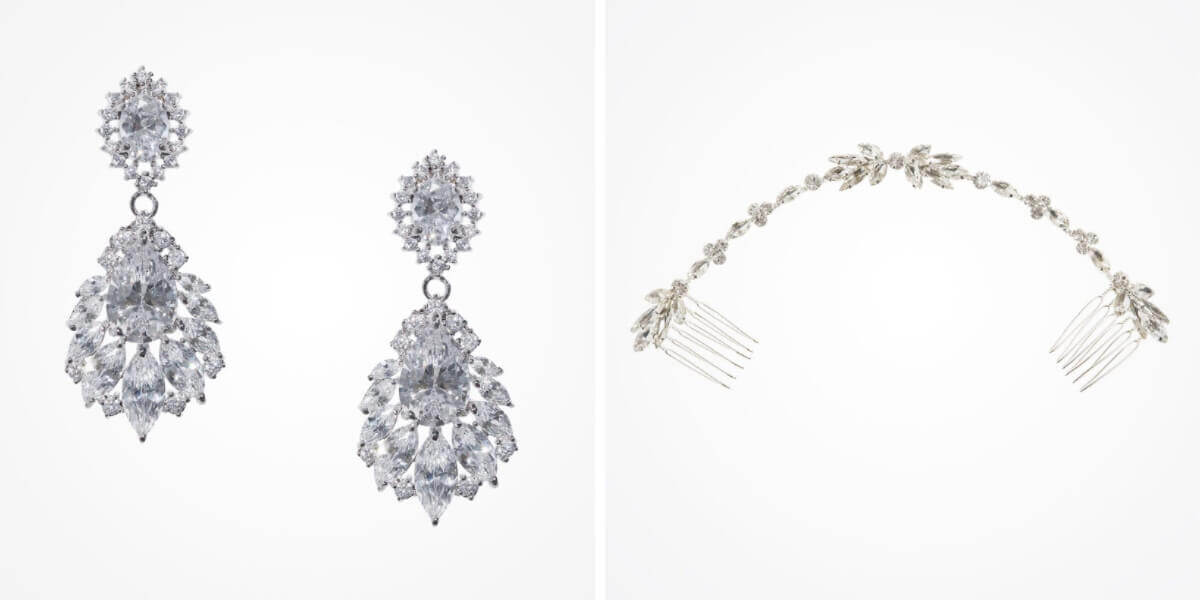 Similar floral lace embellished wedding veils can also be found in our wedding veils collection.