April 03, 2019
Real Brides
Emily
Emily wore the Violet crystal embellished comb by Lily Bella. Photographer: Lisa Carpenter Photography.
TELL US ABOUT YOUR DRESS!
I always knew I wanted a Mori Lee dress, she is a designer I've always admired. I had always thought I would have a mermaid style dress, and when I went dress shopping that was the first style I tried on. I picked up two mermaid style Mori Lee dresses, and one princess style just for a bit of variety, I really didn't get the 'wow' factor with the mermaid style, so I went on to try the princess style and completely fell in love! It had delicate lace with minimal sparkle to the bodice, complimented with a satin belt. I chose a veil that sparkled when the light caught it, as I wanted sparkle but didn't want it to be too over powering. I took my bridesmaids to the shop the following week but I hadn't told them I had an eye on a particular dress. When we walked in my one bridesmaid picked up my dress and suggested I tried it on, I tried it back on and didn't want to take it off! My bridesmaids all fell in love with it and I knew then that it was the one. My bridesmaids dresses were also Mori Lee. I tried to tie in the same style as my dress with the same straps and embellished bodice.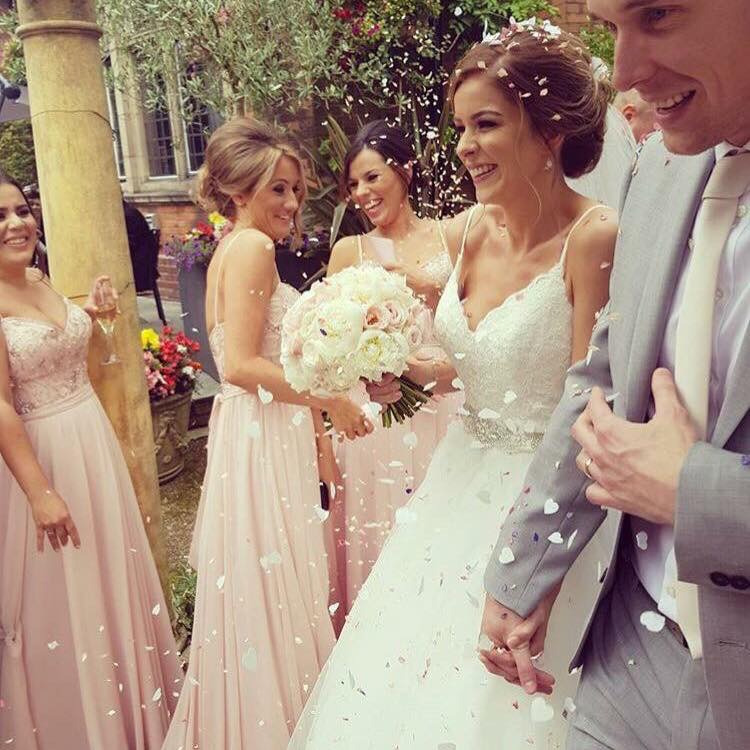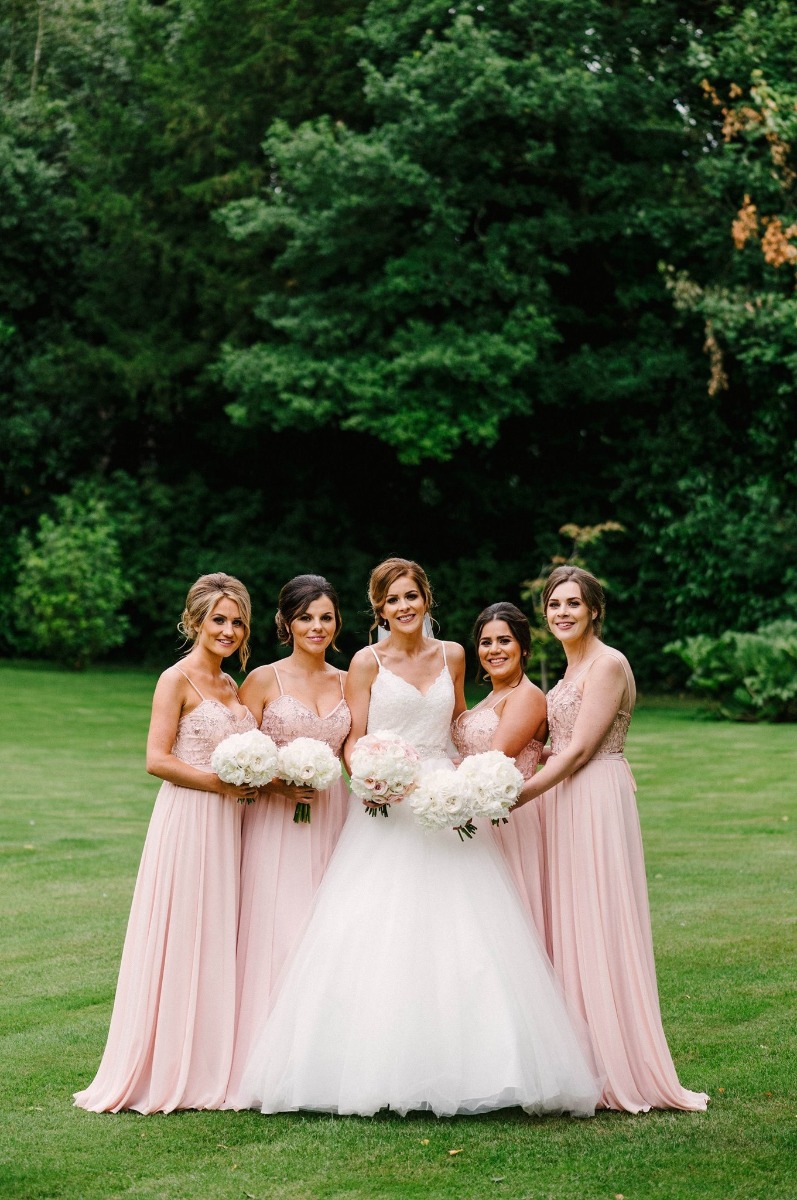 WHY DID YOU CHOOSE THE ACCESSORY FROM LIBERTY IN LOVE?
I had been shopping around for a while trying to find the perfect hair accessory for my veil. My dress had a very delicate belt and I wanted a hair slide that matched. I came across the Violet crystal embellished comb and it matched my dress, veil and belt perfectly. I ordered it, and when it arrived it was even more beautiful than the pictures online. I wanted all my accessories to tie in, and the intricate detail and sparkle on the hair comb did just that. I had so many compliments on it, people had even thought I had had it made to match the belt!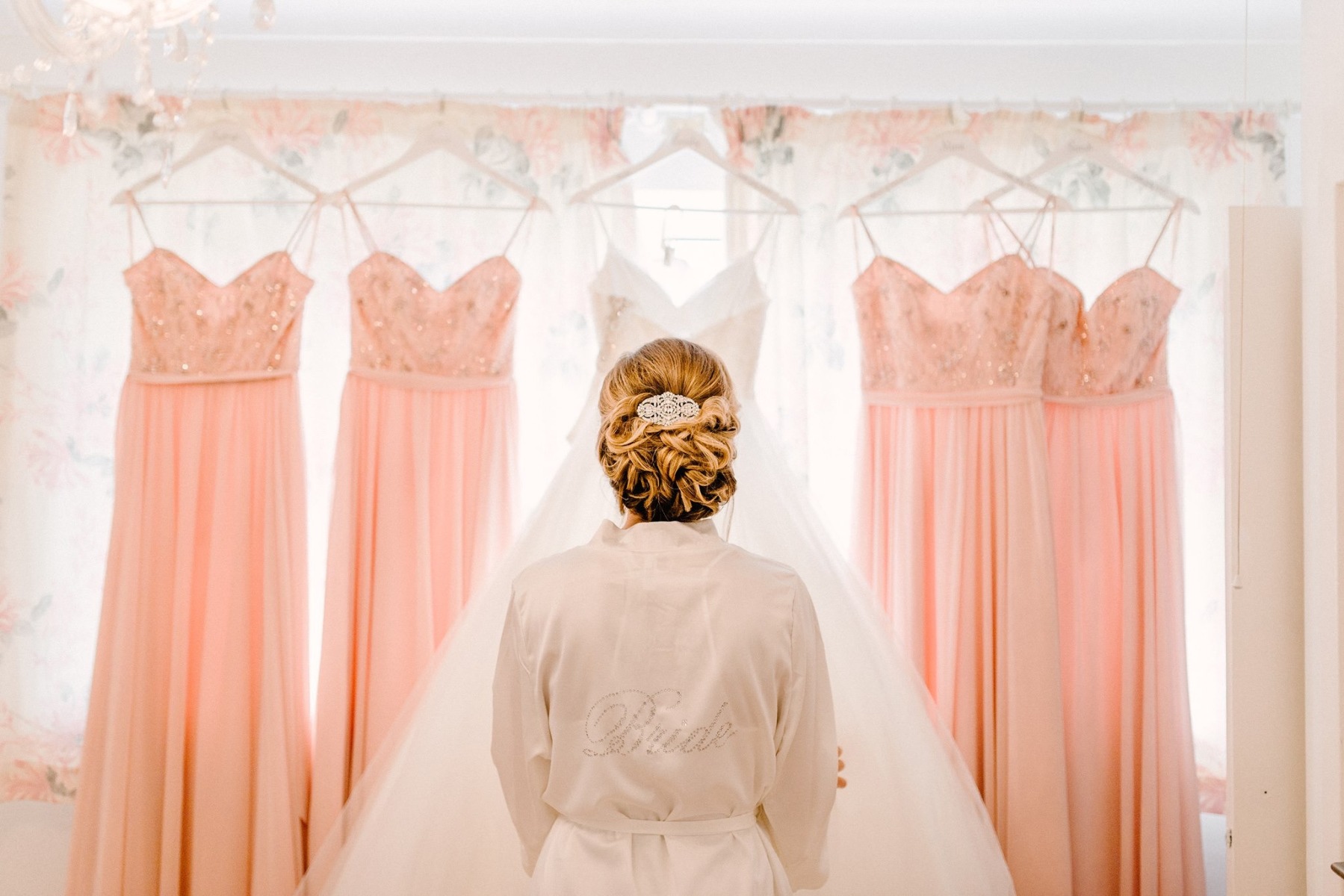 IF YOU COULD ONLY OFFER ONE PIECE OF ADVICE TO LIBERTY IN LOVE BRIDES-TO-BE, WHAT WOULD IT BE?
My advice to future brides is to take a step back with your new husband for a few minutes during the day and spend some time in quiet, just the two of you. We did this while all our guests were congregating for the wedding breakfast. We stayed behind and sat and had a glass of champagne together before the meal and evening reception started. This time was so special and I will never forget that few minutes we had together to take it all in and reflect on the day so far. I found once the wedding breakfast started and the evening guests arrived, we were so busy mingling and talking to our guests and dancing, before we knew it the day was almost over. I would always recommend spending time with your new husband while you can, and just enjoy every single second, it really is the most amazing day.
SHOP EMILY'S LOOK
Complete a beautifully elegant and timeless bridal look with the Violet crystal embellished comb. This piece has a delicate and vintage-inspired feel, and looks gorgeous adorning the back of a bridal up-do.